Dogs Mimic Each Other's Expressions, Too
The behavioral findings hint that dogs, like humans, might be capable of their own form of empathy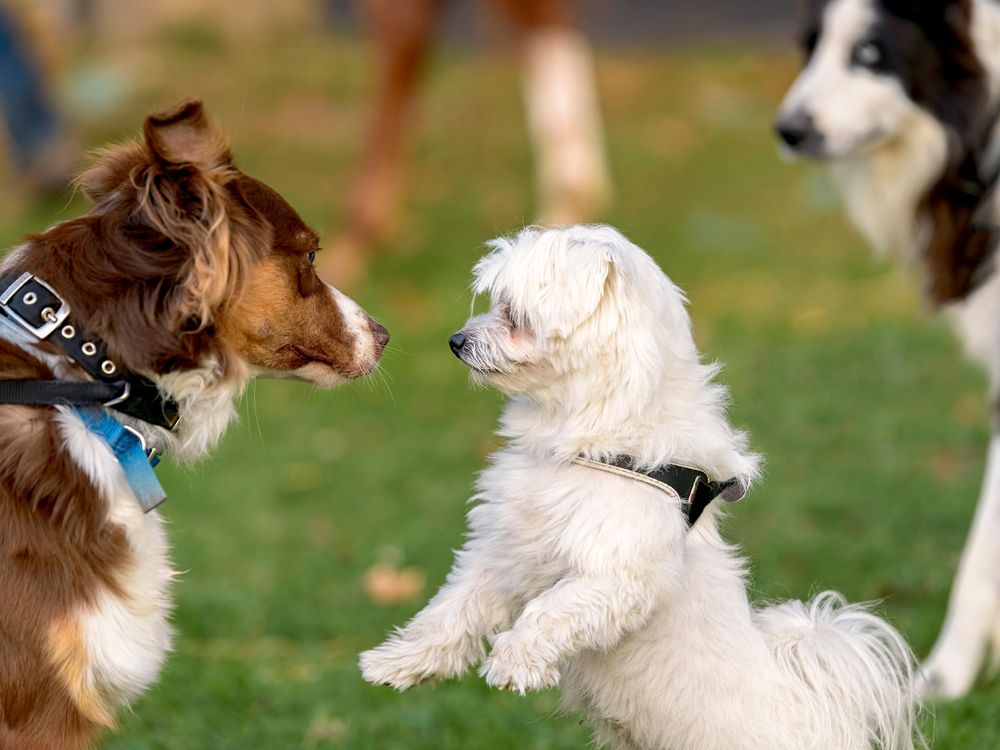 This week, millions of people around the world will no doubt experience rapid mimicry—an involuntary, split-second mirroring of another person's facial expressions—as they exchange smiles over gifts, good meals and holiday traditions. This phenomenon, observed in humans and many other primates, is considered a basic building block of our ability to feel empathy.
"When your companion or friend smiles, you don't know why exactly, but you immediately react with the same smile to him or her," says Elisabetta Palagi, an evolutionary biologist at the University of Pisa in Italy.
"It's an extremely important phenomenon, because through this mimicry you can feel the same emotion as the other person."
Now Palagi and her colleagues have found that it's not just humans and our close relatives who experience these empathy-building benefits. For the first time, they have demonstrated that dogs use rapid mimicry with other dogs to reinforce social bonds and get on the same playful wavelength.
The findings don't come as too much of a surprise to Palagi, because dogs are socially savvy in a number of other ways. For example, they share more food and show higher degrees of social behavior with dogs they are already friends with than ones that are strangers. In addition, dogs can read the facial expressions of their owners, and they get a burst of oxytocin, a hormone associated with social bonding, simply by gazing into their owner's eyes.
To see if dogs also engage in rapid mimicry, Palagi and her colleagues first identified typical play behaviors—the doggie versions of smiles and beams. One is the "relaxed open-mouth," a canine grin, and another is the "play bow," a stance romping pooches often assume that involves the front legs angled down, the back legs up and the tail wagging.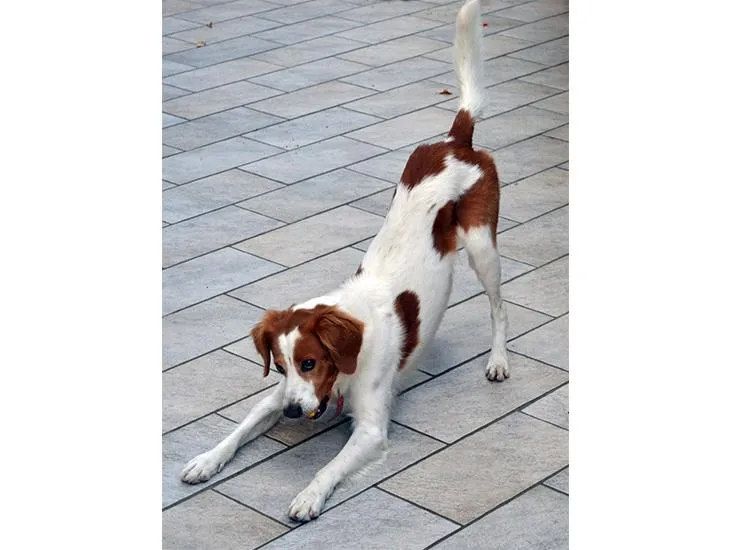 For days the researches headed to a park in Palermo where the owners of 49 purebreds and mutts volunteered their pets to take part in the experiment. Palagi asked the owners to let their dogs play freely while she and her colleagues videotaped the interactions. In total, they collected 50 hours of recordings that included some 200 play sessions.
They analyzed the footage frame-by-frame to see which dogs engaged in play, scoring rapid mimicry on the basis of whether the second dog emulated the first within one second of spotting the relaxed open-mouth or the play bow.
As the researchers report this week in Royal Society Open Science, not only did dogs engage in rapid mimicry, but the behavioral phenomenon was also associated with play sessions that lasted longer than encounters that didn't contain any mimicry.
Dogs that were already friends—as confirmed by their owners—also engaged in more mimicry than dogs that were mere acquaintances, while dogs that were acquaintances engaged in more mimicry than ones that were meeting for the first time.
"We found a gradient of rapid social mimicry according to the familiarity of dogs," Palagi says. "Like humans, dogs are affected more by their friends." 
"This is a well thought-out paper that is superbly executed and consequently provides very compelling data," says Sergio Pellis, a professor of neuroscience at the University of Lethbridge in Canada. "The authors demonstrate both rapid mimicry and emotional contagion in a non-primate mammal—the dog—thus laying out the possibility that this trait may be widespread among mammals, and maybe other animals as well." 
The findings hint that dogs may be able to experience some form of empathy, but more studies will be needed to explore that hypothesis. The researchers also hope to perform a similar study in wolves so they can investigate whether mimicry is a phenomenon found generally in canines, or if it developed particularly in dogs as part of the domestication process.
Finally, Palagi thinks that the work could lead to a way to evaluate a dog's psychological health.
"Facial and emotional contagion are strongly impaired when human subjects are suffering from certain psychological disorders," she says. "We hope our findings can be useful for dog rehabilitators in the future."