Discovery Channel Dinosaurs Bite Back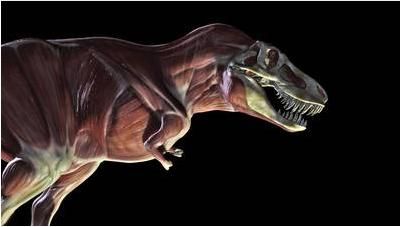 In the summer of 2008, the History Channel debuted Jurassic Fight Club, a blood-spattered ode to prehistoric violence. Not to be left out, the Discovery Channel is set to enter the ring with its own new series, Clash of the Dinosaurs, and it, too, will leave viewers awash in dinosaur gore.
Unlike the History Channel show, however, Clash of the Dinosaurs will be organized according to four different themes rather than specific clashes. The show will spotlight "Extreme Survivors," "Perfect Predators," "The Defenders" and "Generations," though precisely which dinosaurs will appear in each installment has not been released. But whatever dinosaurs star in the show, there is little doubt that they will bite, kick, stomp, claw and otherwise attempt to incapacitate each other in computer-generated encounters.
This is not to say that there will not be some science along the way. Paleontologists Thomas Holtz, Bob Bakker, Ken Carpenter, Matt Wedel, Lawrence Witmer and others will explain the relevance of different adaptations and biological features that factored into the conflicts showcased in the series. The show will certainly be a bit on the sensationalistic side, but at least there will be some input from professional scientists to balance things out. For a sneak peek at how Clash of the Dinosaurs will mix the two, check out some of the promotional clips that have been released on the Discovery Channel website.
Clash of the Dinosaurs begins to air in the US on December 6 on the Discovery Channel.