Dinosaur Sightings: Giddyup!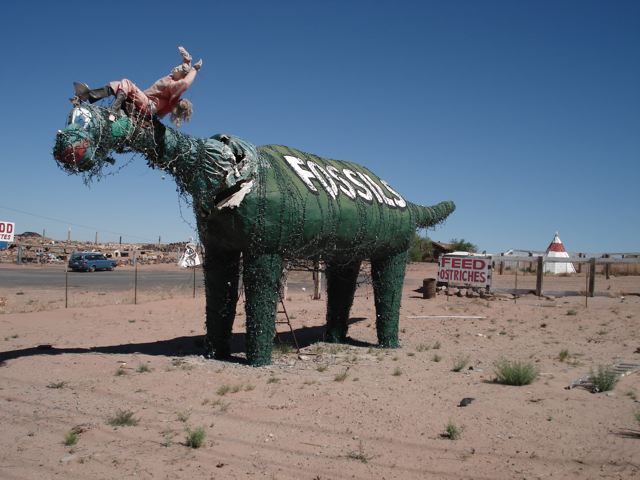 This week's Dinosaur Sighting comes to us from David Williams, who snapped a shot of a cowgirl riding a rather threadbare dinosaur outside Stewart's Rock Shop in Arizona.
Fortunately for her the dinosaur appears to be some sort of narrow-footed sauropod so she doesn't have to worry about being eaten, but given how high a dinosaur like Apatosaurus could lift you off the ground I would still be a little wary of riding a long-necked dinosaur.
Have you stumbled across a dinosaur where you did not expect one? If you have, and have a photo of the encounter, send it to us via [email protected] and you might see it here!