Dinosaur Sighting: Roadside Dinosaurs in Israel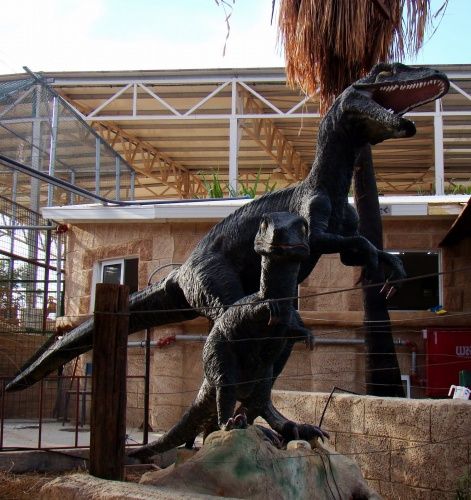 Most of the Dinosaur Sightings featured on this blog come from the United States, but I am always pleased when a submission comes in from abroad. Our latest photo comes from Jeremy Price and his son Eitan, who spotted this pair of dinosaurs outside of a restroom at a roadside attraction along Israel's Route 90 in the Arava Desert. They had come looking for a famous two-headed snake, which they unfortunately did not find, but I am still grateful that they sent in this snapshot!
Have you stumbled across a dinosaur in an unexpected place? If you have, and have a photo of the encounter, send it to us via [email protected]!