Dinosaur Sighting: In Our Nemesis' Front Yard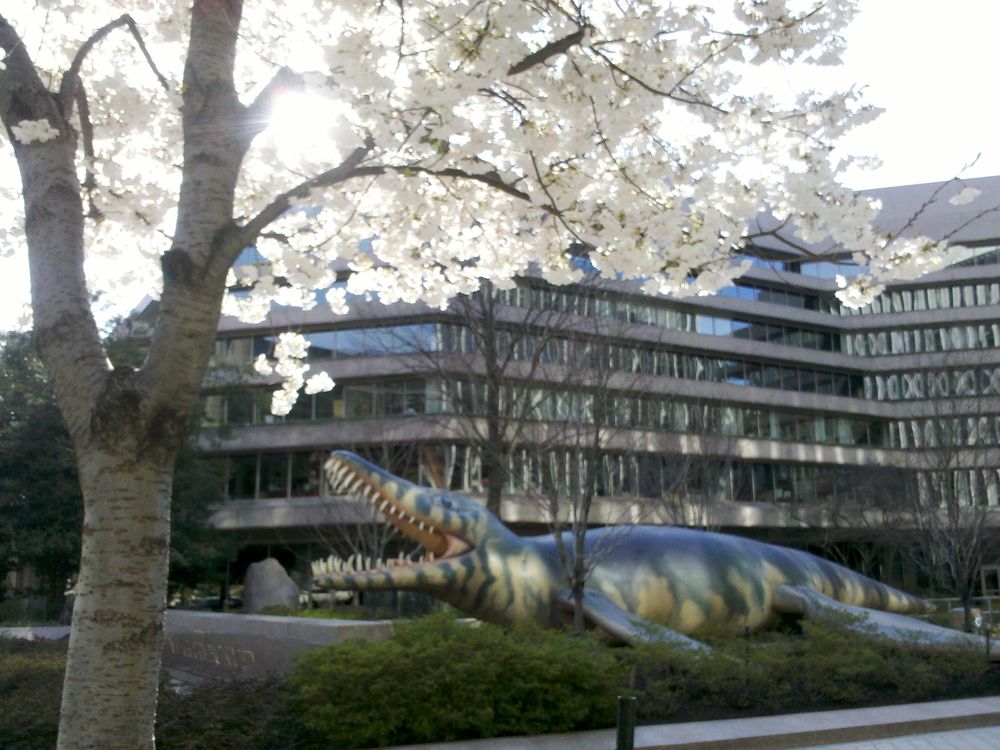 Pliosaurs are not technically dinosaurs, but they were fellow travelers. Both clades lived in the Jurassic and Cretaceous Periods, went extinct about 65 million years ago and were gigantic, toothy and bizarre.
Former Food & Think blogger Amanda Bensen (now Fiegl) left Smithsonian a few months ago to take a job with our arch-nemesis, National Geographic. She snapped this photo of a blow-up 45-foot pliosaur in front of her new office building; it's there to promote a program called "Death of a Sea Monster."
Note the lovely cherry blossoms—it's springtime in Washington.
Have you seen a dinosaur (or other ancient beast) in an unusual place? Please send us your sighting via [email protected]!
You can track previous dinosaur sightings here.