Dinosaur Sighting: A Hadrosaur Goes to the Ball in Nashville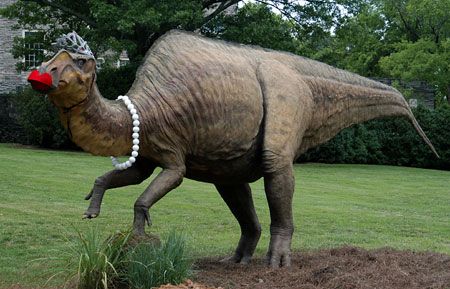 In 2004, a traveling dinosaur exhibit came to visit Nashville, Tennessee's Cheekwood botanical gardens, and during that time the garden hosted its annual Swan Ball. I don't think any dinosaurs were invited, but as this photo by reader Susan Adcock shows, at least one dinosaur got dressed up in the hopes of attending the one-night-only event. I can only imagine how many tubes of lipstick that hadrosaur had to go through...
Have you stumbled across a dinosaur in an unexpected place? Snap a photo of it and send it to [email protected] and you might see it here!