Dinosaur Dispatch: Day 1
Michelle Coffey moves from biology class to the Bighorn Basin and prepares for her first dinosaur dig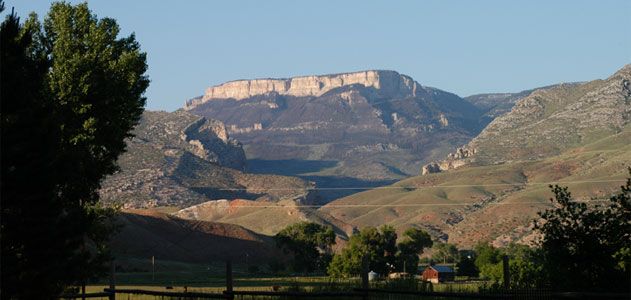 If someone asked me three months ago if I thought I would ever get the chance to dig for dinosaur fossils, my answer would have been an unequivocal "no."  It is tough to find a person who hasn't been fascinated by the notion of dinosaurs at some point in their life. These great, lumbering creatures of the past seem more akin to fantasy than fiction. Although they were as real as any animal alive today, it takes quite the mental leap to look at a pile of old bones and imagine instead an entire ancient world.
When my Biology teacher approached me, seemingly out of the blue, to go on this once-in-a-lifetime adventure, I knew there was no way I could pass it up.
Now I am on a three-day road trip out to Greybull, Wyoming, (where? – look it up) and with a little more information about exactly what we will be doing, I am eager to get started. The expedition will be led and sponsored by Dr. Matthew Carrano, the Curator of Dinosauria at the Smithsonian National Museum of Natural History. Carrano researches large-scale evolutionary patterns of dinosaurs, and the ecosystem in which they lived. To do this, you must have data, and this is where the expedition comes in.
We will camp and work for three weeks in the Bighorn Basin of Wyoming. The first step will be gathering vertebrate microfossils which, over a period of thousands of years, collected at the bottoms of lakes. They represent local samples of ancient ecosystems. This will help us establish the different ecosystems present at that time and what the most prominent species may have been. Following that, we will begin prospecting – searching for promising new sites that will be recorded and possibly revisited at a later date. 
Dr. Gina Wesley-Hunt, my aforementioned Biology teacher, will be joining us as well. Wesley-Hunt met Carrano in graduate school and has worked with him at the Smithsonian. Specializing in the evolutionary biology of fossil mammals, she loves paleontology because it combines her love of science with her love of the outdoors.