Digging for Dinosaur Gold
A complicated battle over one fossil Tyrannosaurus rex—and the high-stakes auction of another—raises a big question: Who gets to own the bones?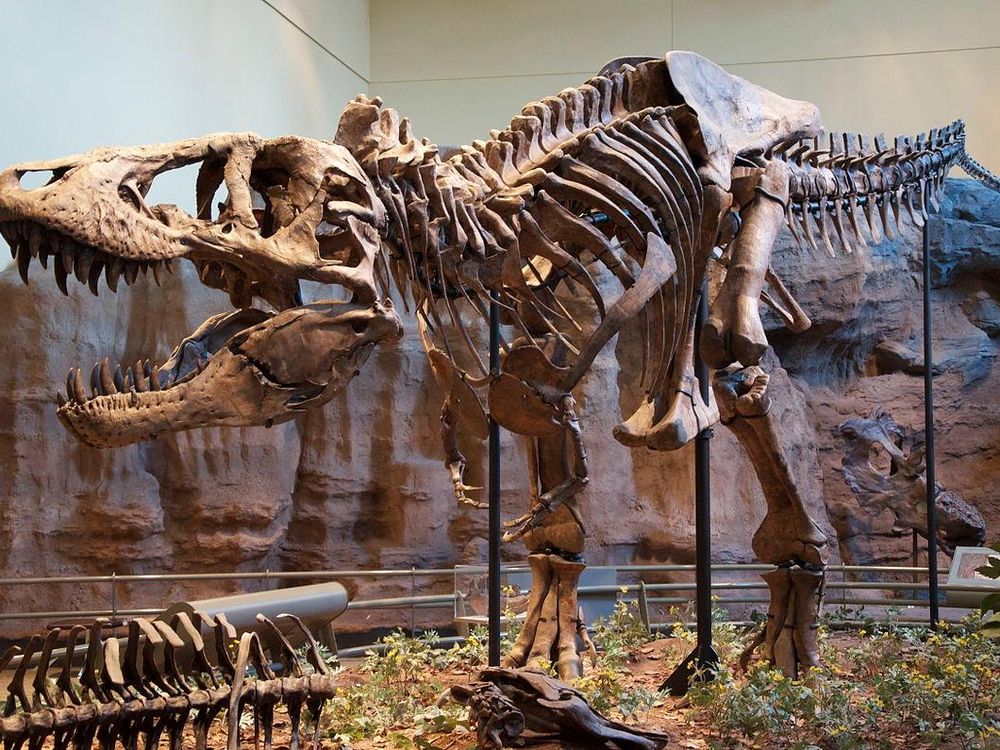 "There's an unwritten rule in paleontology," Nate Murphy explains, "You don't mess with another guy's dig." And yet last September, Murphy, the director of paleontology at the Phillips County Museum in Malta, Montana, found himself doing just that. At stake was what was possibly the world's largest Tyrannosaurus rex skeleton.
Discovered in July by a team led by Keith Rigby, a paleontologist from the University of Notre Dame, the giant dinosaur had been reburied to await excavation this summer. But the family who claimed ownership of the land in which the T. rex rested didn't want to wait. Thus Nate Murphy faced a dilemma: direct the removal of the fossil from another man's dig, or stand by and let the ranchers wrench the bones out themselves, probably losing much of the dinosaur's scientific value in the process.
But whose land was it, really? And how did the dinosaur's lower jaws disappear, only to reappear 300 miles away? The events of that weekend are the subject of an ongoing FBI investigation. What is known is that in the past few years, dinosaurs have joined pre-Columbian antiquities in the realm of objets d'art, commanding prices far beyond the means of scientists and academics. A T. rex auctioned at Sotheby's last fall went for more than $7 million. It is hard not to see recent events as portending something deeply ominous for paleontology.