Despite $100 Oil, U.S. Gas Still a Bargain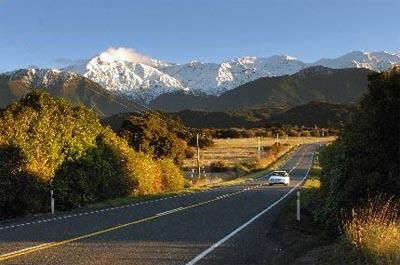 Oil prices briefly hit $100 per barrel last week before settling back down into the high double-digits this week, around $95. Drivers continued to wince as average U.S. gas prices were about $3.11 per gallon.
Me, I'm dreaming of the land of $3.00 gas. Here in New Zealand, gas is about $1.75 per liter. That's nearly 7 New Zealand dollars per gallon, or about $5.10 in greenbacks. As I pilot my rented Mazda Demio (a boxy blue hatchback) between the sheer fiords of Milford Sound and the whitecaps of Foveaux Strait, just the simple act of driving is costing me about $10 per hour.​
Thank goodness the Demio gets 34 mpg. Back in the U.S., average real-world fuel efficiency has been steady at 20.2 mpg since 2006, according to a recent report from the Environmental Protection Agency. As a nation, we've been gradually losing fuel efficiency since 1987, when the average was 22 mpg. (Up from 13 mpg in 1975!)
Say what you like about gasoline taxes in other countries; we're taxing ourselves with our automobile choices. A 60-mile drive in an average U.S. auto burns nearly three gallons of gas and costs $9.21. The same road trip in my little blue Demio is 21 cents cheaper and saves more than a gallon of gas.