What's Behind Cape Town's Water Woes?
As climate change intensifies droughts, the city's crisis may signify a new normal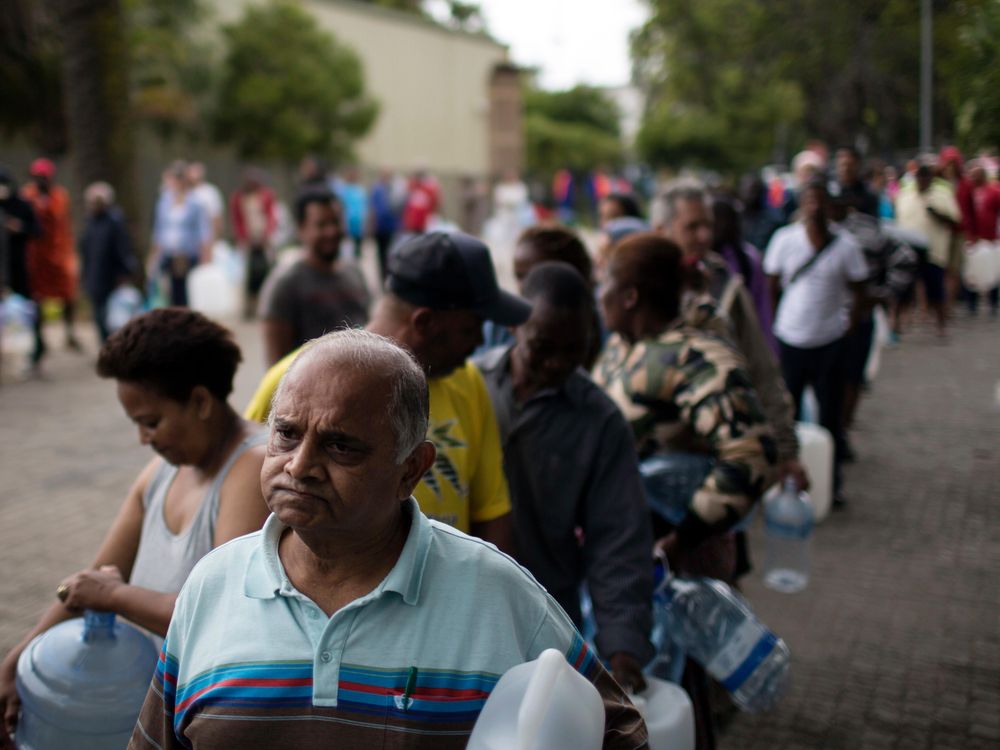 Last June, Piotr Wolski began transforming his Cape Town swimming pool into a water storage tank for his home. By September, he had directed all gutters from his roof to flow into the pool and had installed a pump to transport water into the house where he lives with his family of four.
Wolski works as a hydrologist studying regional rainfall patterns at the University of Cape Town, but his retrofit was no research experiment. Rather, he was responding to the worst drought the region has experienced in 100 years. Since 2015, average rainfall has dipped to less than 15 inches per year a historic average of roughly 30 inches pear year. Wolski now runs his toilets, washing machine and shower off the pool, and runs the rest of the house—including washbasins, kitchen sink and a dishwasher—off municipal water. "But if the need arises, I can put everything on the pool water," he says.
That need may very well arise. As news outlets have reported, South Africa's second largest city imminently faces so-called Day Zero, when reservoirs will run so low that the city will turn off municipal taps to its 3.74 million residents. That ominous day, currently slated for May 11, could creep up sooner if residents don't abide by the current water restrictions of 50 liters per day, the city warns. And while this marks one of the most severe water crises any modern city has experienced to date, this scenario could become more commonplace as climate change intensifies droughts in some parts of the world.
But what does the scary-sounding "Day Zero" even mean—and how did Cape Town end up here?
The concept of Day Zero sounds definitive, but it doesn't actually mean that reservoirs will completely dry up. About 13.5 percent of usable water will remain available to the most essential city services, including hospitals and fire brigades. Some residents will also have access to personal water through private boreholes, or deeply drilled water wells, says Wolski. But once Day Zero hits, those without boreholes will need to collect their daily water allotment from some 200 stations around the city—essentially the plot of 2015 climate dystopian novel Gold Fame Citrus.
Divide 200 stations by 3.74 million people, and that could turn into more than 18,000 people trafficking each station per day. "Everyone is really stressed and there is lots of uncertainty and lots of tension," says Wolski, noting that, until last month, many residents weren't taking the threat very seriously. "People didn't believe anything like this could happen, but I think the reality has dawned on everyone and it is pretty tense."
That tension permeates recent statements from city leaders, including an announcement from executive mayor Patricia De Lille on January 17 that read: "It is quite unbelievable that a majority of people do not seem to care and are sending all of us headlong towards Day Zero," referring to the 60 percent of the population that was not abiding by the suggested water limitations of 87 liters per day at that time. "At this point," the statement continues, "we must assume that they will not change their behaviour and that the chance of reaching Day Zero on 21 April 2018 is now very likely." (Within weeks, the city had moved the date forward to April 12, and then back to May 11.)

Some technological solutions to generating more water have floated around, including using nets to gather droplets of fog in nearby mountains. But the feasibility of scaling up these ideas to meet the needs of 3.74 million people remains dubious, says Wolski.
Once Day Zero hits, the daily limit of 50 liters of water per day will shrink to an allotment of 25 liters. For reference, one toilet flush generally uses about 9 liters of water; the average American or European uses at least 100 liters per day. In other words, residents will need to redefine their daily habits. The city has already published materials suggesting how to cut back on household water use—including letting yellow mellow and stop-starting showers.
The culprits behind this crisis appear to be a combination of climate change and city mismanagement, Wolski says. Municipal water comes primarily from surface reservoirs that rely entirely on rainwater, and can withstand up to three years of lower-than-average rainfall. But the region is entering its fourth year of drought, and the city does not currently have major backup resources.
This predicament is, in part, the ironic result of a particularly successful upgrade to the water system after a 2003-2004 drought, says Wolski. The upgrade fixed leaks in pipes so effectively that the city saw a decrease in water demand and slowed their efforts to seek alternative water sources, he adds.
But as climate change intensifies extreme weather patterns worldwide, drought-prone cities no longer have the luxury of assuming that rainwater will replenish reservoirs as they once did, says Sandra Postel, an international water expert and director of the Global Water Policy Project.
Cities including São Paulo, Brazil and Gaborone, Botswana have faced similar crises in recent years due to a combination of severe drought and inefficient infrastructure and management. "What we are seeing is a denial of this new normal," says Postel. "We just can't expect the future to be like the past. Climate change is making the severity of droughts worse, so this new normal requires new thinking in terms of how we manage water."
Postel, whose recent book Replenish (2017) details water challenges around the world, has found that excellent communication between municipalities and residents is key to keeping crises at bay. The U.S. city of Albuquerque realized in the early 1990s that it could imminently run out of water due, in part, to previous overestimations of water levels in its sole aquifer. Today, having diversified its water sources and fixed leaks in its water distribution system, Albuquerque is now on track to secure water for the next 100 years—an ambitious achievement that Postel attributes largely to community involvement in the planning process.
"We have tended to leave water to the engineers and to the utility, but it's a societal issue," Postel says. "Where the community is involved and engaged, I think you can get much better results."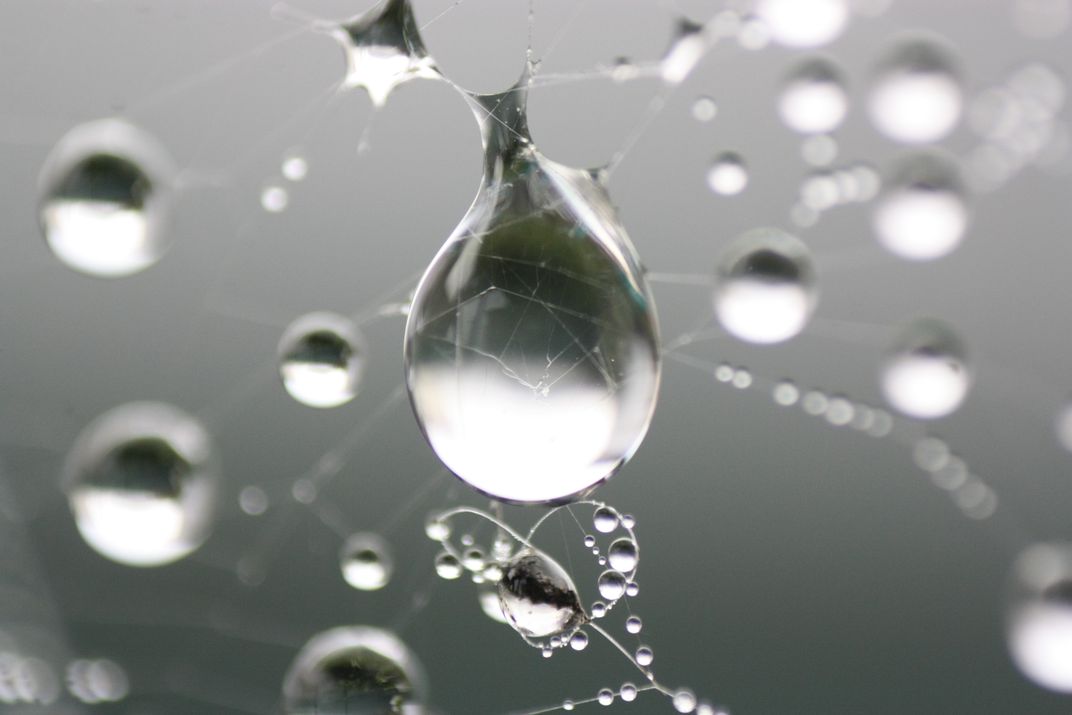 The threats of climate change have long seemed abstract. Only in recent years have seemingly mounting environmental crises started to give us a real taste of the new reality, says Anna North, senior reporter at Vox and author of the climate dystopian novel America Pacifica (2011).
"When I was working on America Pacifica, I found the idea of these enormous changes kind of interesting in an aesthetic an intellectual way, like what will this do to human society?" says North. "But we are now facing some of the things I had the luxury of imagining in 2011."
For example, 2017 marked one of the worst wildfire years on record throughout the world, with millions of acres sent ablaze across the western U.S., Canada, Chile, Europe and even Greenland. India's 2016 heat wave resulted in at least 160 deaths and caused pavement to melt under temperatures that broke records by soaring as high as 123.8 degrees Fahrenheit.
North points out that one unfortunate reality of these climate and environmental disasters is that vulnerable populations often suffer the most. "People who are already living in poverty or people who are already facing discrimination tend to get the worst of it," she says.
Cape Town officials are making some effort to help vulnerable populations during this crisis, according to Wolski. For example, the city plans to keep water running in some poorer neighborhoods, and groups have also begun to organize and plan for Day Zero water deliveries to the elderly. A Disaster Operations Centre will help field questions and keep water distribution centers running as smoothly as possible.
The rainy season will start up again in May, but even if the drought breaks, the precariousness of relying so heavily on rainwater will remain. The city will work in the coming months to diversify water sources as they drill for groundwater and establish desalination plants. Still, reservoirs will likely take at least two years to fill back up, says Wolski, so water restrictions probably won't lift any time soon.
Wolski only knows a handful of others who have gone to the extreme of retrofitting their swimming pool as he has, but he says that people are stepping up in other ways. Some residents with private boreholes have offered to share water with others, and this is the type of behavior that gives him hope during these tense times.
"One has to stay positive in this type of situation," Wolski says.