Blog Carnival #20: Lost Films, Q and A FAIL, Abandoned Dinosaur Parks and More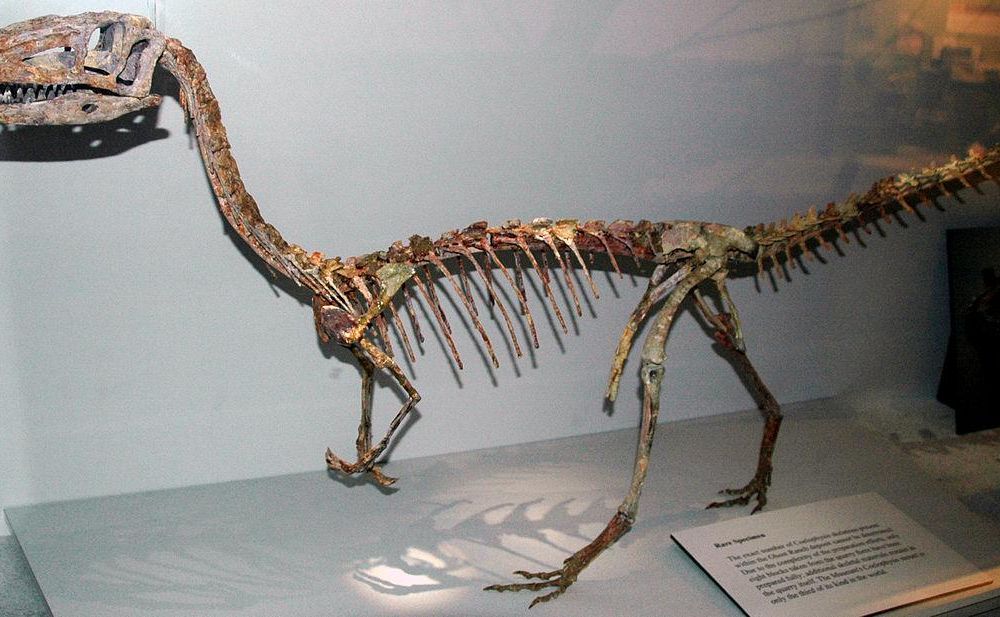 The Film Before Time: Palaeoblog commemorates the May 19, 1915 premiere of the movie The Dinosaur and the Missing Link: A Prehistoric Tragedy, which you can watch in two parts on YouTube, thanks to the Library of Congress. (One of the characters is named—I kid you not—Miss Araminta Rockface.) It features the earliest work of artist Willis O'Brien, who later brought King Kong to life.
Don't Look, Goofy!!! Love in the Time of Chasmosaurs shows us excerpts from the 1983 Disney education book, Real Life Monsters. Mickey takes Goofy back in time—and, apparently, emotionally scars him for life after witnessing an Allosaurus chomp down on a Brontosaurus.
You Got a Question? Archosaur Musings checks out popular Q&A websites, and doesn't like the answers: " are profoundly inaccurate and misleading and give no indication at all of what they are based on, plus they completely contradict each other and one makes no attempt to correct the obvious problem that pterosaurs are not dinosaurs…. I assume that the people providing these answers assumed that they were right, but their profound ignorance of what they are saying is quite worrying."
Move over, MacGyver: Paleochick demonstrates how you can take decent quality macro images of fossils using a cell phone and a hand lens.
A-to-Z: A young student asked Everything Dinosaur, "If you were to list all the names of dinosaurs in alphabetical order what would be the name at the bottom of your list?"
Not an easy question to answer: "With the relative explosion of dinosaur names from discoveries made by Chinese scientists there are a number of genera that we are aware of that begin with the letter 'Z'.  However… we think that it would not be a Chinese dinosaur on the bottom.  That honor (we think), would go to Zupaysaurus, a genus of Theropod dinosaur."
The "E" Word: Whirlpool of Life ponders the term "evolution": "I have thought long and hard about whether or not to expand the word to refer to the history of the universe. After all, I reasoned, people might reject the Great Story out of hand, effectively tossing out the baby with the bathwater because of a bias against anything evolutionary…. underlines the fact that the evolution of life (and humans in particular) is not separate from the rest of nature…. By treating biological evolution as an entirely distinct process, we tend to construct a false dichotomy and ignore the many similarities between organic and inorganic transformations."
When Fiberglass Dinosaurs Roamed the Earth: What's creepier than an abandoned amusement park? An abandoned dinosaur amusement park. See a gallery of photos over at I09. ("It's like Jurassic Park, but the T-Rex eats your soul.")