Bee-utiful! The Stinging Insect Gets a Close-Up
Biologist Sam Droege's sharply-focused photographs of bees, used for identifying different species, make for fine art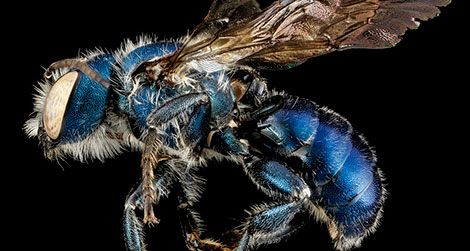 About a half hour's drive northeast of downtown Washington, D.C., at the U.S. Geological Survey's Patuxent Wildlife Research Center, Sam Droege holds court in a lab filled with hundreds of insect specimens neatly pinned in styrofoam-lined boxes. On any given day, the biologist shares the space with interns under his tutelage and the meticulously classified and catologued insects.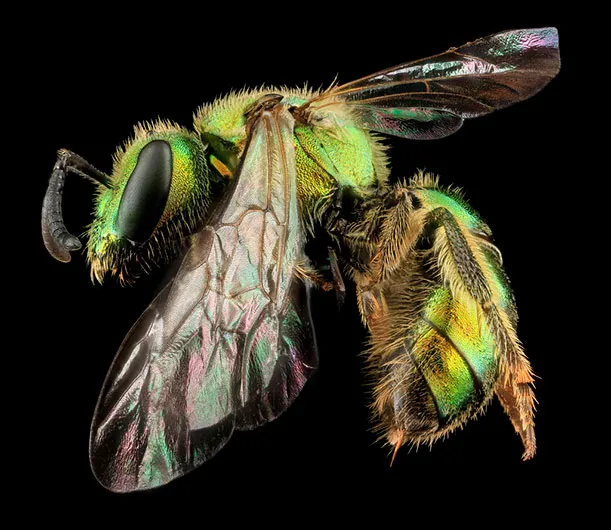 Some of the insects—wasps, bees, crickets and beetles—Droege collected himself, either near his home in Upper Marlboro, Maryland, or on the grounds of his lab in Beltsville. Others are sent to him by scientists at the U.S. Forest Service, the Fish and Wildlife Service and the National Park Service, as well as by researchers and students from other institutions.
Droege is tasked with photographing the different species, and his images appear in guides, identification manuals, posters and power point presentations used by the USGS. The publications, Droege explains in an email, "illustrate everything from the general look and feel of a species to the intricate details of their legs, mandibles and integument."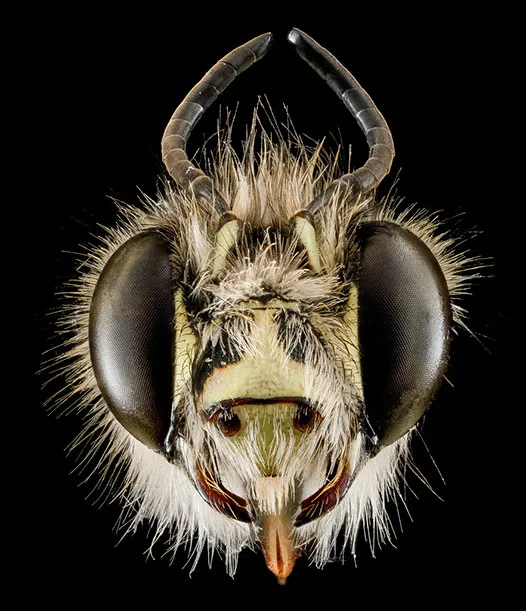 As I write this, Droege has 1,236 photos uploaded to his Flickr photostream, a number that grows by the day, and about 75 percent of those images are of bees.
Droege leads the USGS Bee Inventory and Monitoring Lab. In this role, he has been documenting many of the 4,000 species of bees in North America, so that he and his colleagues can first accurately identify individual bees and then track fluctuations in different species' populations. As many media outlets have reported, bee populations have collapsed for any number of supposed reasons—climate change, parasites, disease or our pesticide use in agriculture.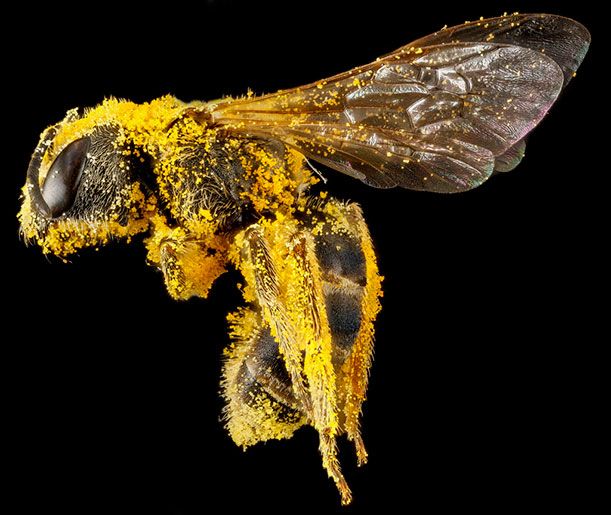 To properly identify different species based, "We needed some good pictures," he recently told NPR. "We really high-definition pictures that people can drill into and say, 'You know the pattern of the crosshatching between the pits on the skin of the upper part of the bee is really different than this one.'"
Droege riffs off a technique pioneered by the Army's public health lab. The Army took detailed photographs of insects capable of carrying human diseases and other pests on remote military bases and sent them to entomologists around the world for confirmation, he explains. With a $8,000 getup, including a camera, a 60 mm macro lens, a flash, a StackShot rail to ensure highly detailed images and special software, Droege takes multiple shots at different distances from a bee and then stitches the images together to create one sharply-focused portrait.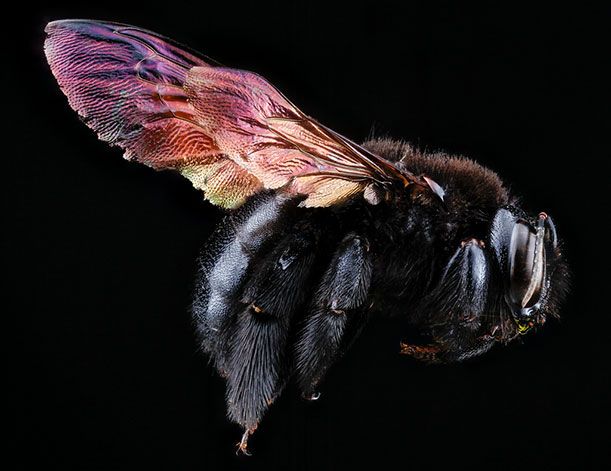 To ensure that his subjects don't have mangled wings or matted fur ("There is nothing worse than a bee with bad hair!" he says), Droege takes bees stored in water, alcohol or glycol, puts them in a canning jar with a screen top, washes them in warm water with splash of dish soap and rinses off the suds. He then dries the specimens with a hair dryer. No need to be gentle, he explains in instructional videos on YouTube. The bees are hardy.
His close-ups of bees magnify the specimens anywhere from one to five times their true size. At this rate, a viewer is privy to all details one would see under a microscope. "An illustration of the magnification?" says Droege. "Our biggest problem is tiny specs of dust that show up on all these specimens that have to be photoshopped out, but normally would never be seen." The photographer can print the images large-scale, about 5-by-8 feet, without them pixelating.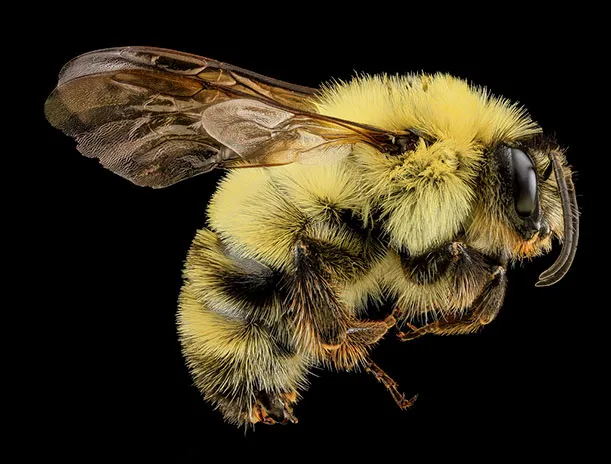 Droege has a queue of about 500 pictures vying for his attention. He will edit them in photoshop and eventually post them to his Flickr site, a virtual museum of sorts for both science and arts enthusiasts. The biologist certainly has a flair for the artistic. He chooses to display the bees on stark black backgrounds, as opposed to white or gray, to avoid the distraction of brightness.
"The insects themselves come with palettes of color that are naturally balanced, harmonious and draw you in," says Droege. "The level of detail of the pictures and the offset flash lighting pops the small surface features, making visible what normally gets lost in lower resolution shots, and provides the depth and contrasts of sculptures and oil paints."
I can't resist saying it: The photographs are bee-utiful!
See more of Droege's images on the USGS Bee Inventory and Monitoring Lab's Flickr stream. Also, watch the biologist give a live demo of his photographic technique today at 1 p.m. EST. Go to the USGS YouTube site, and the video feed will load automatically. If you are a Google+ user and have a private account, log in directly to the Google Hangout here.