Archaeological Treasure Safe From Dam (For Now)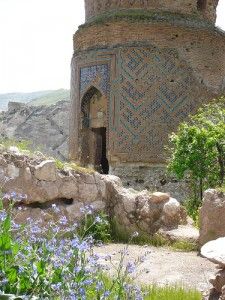 I don't know how archaeologists keep from going stark staring mad. Not from the long, hot hours digging in the dirt, or the difficulty of using pot sherds, post holes and bits of bone to recreate an ancient culture. What's got to be the most frustrating thing about being an archaeologist is watching precious traces of history be lost to the elements, poachers or (ahem) progress.
But there's good news this week for archaeology fans: the dam that would submerge the 10,000-year-old city of Hasankeyf in Turkey just lost its funding. The Environmental News Service has the story, which was picked up by Brendan Borrell (who has written about chili peppers and big scary cassowaries for us) at Scientific American.
Hasankeyf, on the banks of the Tigris River, was home to a Roman fortress, a Byzantine bishopric, the Turkish Artukids, the Kurdish Ayyubids, the Mongols, the Ottoman Empire and now modern Turkey. The government proposed moving some of the city's monuments to higher ground, as the Egyptians did with Abu Simbel and other temples when the Aswan Dam was built. But protests from archaeologists and environmentalists (the proposed Ilisu Dam would disrupt downstream ecosystems) seem to have swayed public opinion against the dam. Its main funders, Germany, Austria and Switzerland, are apparently backing out of the project.
Smithsonian magazine's story about Hasankeyf was part of a package about 15 must-see endangered cultural sites. We'll keep you updated about the status of the others—and please let us know if you hear anything about them. There are so many things for an archaeology fan to worry about: a Peruvian adobe city that is in danger of being dissolved by rain, Inuit relics lost to sea level rise, a fort in India shaken by earthquakes and an Irish archaeological site that could be intersected by a new toll road. But it's great to know that Hasankeyf is high and dry for now.