Another Holiday Gift Idea: The Terrifying D-Rex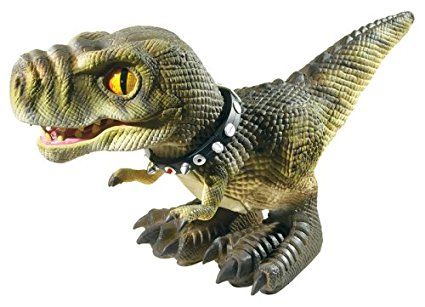 Kota, Playskool's toy Triceratops, has been getting a lot of attention this holiday season, but what if you are not very interested in a toy that munches leaves and waggles its eyebrows? Kota is undeniably cute, but there are certainly some dinosaur enthusiasts who would be interested in something more ferocious. D-Rex may be just what they're looking for.
The dino-toy equivalent of a junkyard dog, D-Rex can be set to chase after your siblings, guard your pile of comic books, answer questions, or sneak under the table and belch when guests are over for dinner. (D-Rex can also be made to "play" with other robotic dinosaurs like Pleo, but such experiments might leave one of the two the worse for the wear.) Indeed, this is the kind of toy that little brothers will love and parents might quickly get annoyed with; at least Kota has a volume control device!