Discussion
Feedback from our readers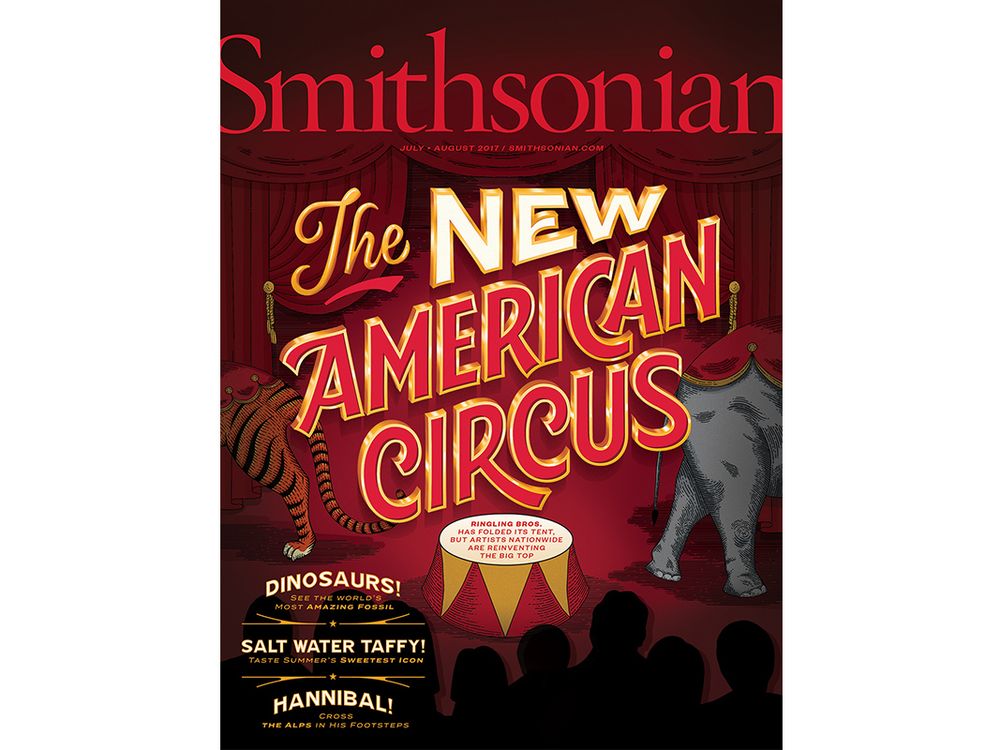 From the Editors Theories proliferated in response to "America's Dimming Stars," our essay about America's public intellectuals in our July/August issue. "The eggheads are around—they are just quiet," Carl Keprta wrote on Facebook. "We're becoming culturally deficient," lamented Jennifer Moro Young. "The masses of dummies don't value or respect education, let alone higher learning." More than one reader complained that the piece was "condescending," while numerous others suggested it had a liberal bias. The article implied that anyone "who voted for Trump could never be an intellectual, or 'egghead,' as you put it," wrote Toni Maher of Arizona. Many thinkers objected to our chart of "star" intellectuals, arguing it should have included Naomi Klein, Charles Krauthammer, Rush Limbaugh, Bill Moyers or Jeffrey Sachs. "Al Gore, left? Please," Rolando Yanez said on Facebook, and nominated Noam Chomsky and Webster Tarpley. "Bill Nye?" Jonathan Hoin asked. "May as well have included Captain Kangaroo."
Circus Farewell
Our family went to see one of the last ever performances of the Ringling Bros. and Barnum & Bailey Circus ("American Circus Revival"). What amazing jugglers, high-wire acts, clowns, musicians and magicians, plus arrays of llamas, lions, tigers, pigs, horses and dogs all performing to a packed, cheering crowd! Sadly, as a result of PETA politics, American kids will never know the joy of this wonderful family-oriented entertainment. Pray that the circus comes back, and save up to buy your family tickets.
Carol Hanrahan Schwefel, Clifton, New Jersey
It was appropriate that Ringling Bros. folded its tent. I was an expert veterinary witness in a 2009 federal court case and concluded that the circus elephants could not be made to perform without being dominated by trainers using bull hooks and being chained in severely restricted spaces on unyielding surfaces for prolonged periods. As a result, the animals endured chronic physical suffering and psychological deterioration. The end of Ringling was due not only to animal rights organizations but also to ordinary people concerned about animal abuse. The mounting number of individuals signing petitions, picketing the Ringling circus and standing up to testify in state capitols ultimately brought about this societal change.
Philip Ensley, Westcliffe, Colorado
Disaster at Sea
Broken masts and upturned boats ("Racing the Storm"). Intrepid sailors fooling with Mother Nature. Life vests not being worn. Yacht clubs in denial. Overconfidence in technology. What's a landlubber to think?
Phil Garofalo, San Dimas, California
Dueling Dinos
One of the truly great paleontology finds of the century and Jack Horner calls it "useless!" ("Dinosaur Cowboy"). Horner's statement is paleontology "sour grapes" because a pro didn't find it. Many of the great finds in this field have been made by amateurs. If it wasn't for them, fossils would be lost because of the relentless pace of erosion. Maybe if America did what England does when a treasure trove is found, purchasing it at market rates, amateurs would call in the pros to take over the dig. It's not too late to go to the site and recover what can be learned.
Richard Dennis, Walnut Creek, California
Imagine how great it would have been to collect all that data instead of some cowboy picking through his yard looking for treasures for himself.
Valentina Rose Smith, Facebook
Corrections
In "Racing the Storm," we mistakenly used the phrase "60 knots per hour." A knot is already a measure of speed: one knot is 1.15 miles per hour.
In "Divas and Daredevils," we said Leona Dare's mother was killed by a stray bullet at the Alamo. In fact, it was her grandmother who was killed there.