Discussion
Feedback from our readers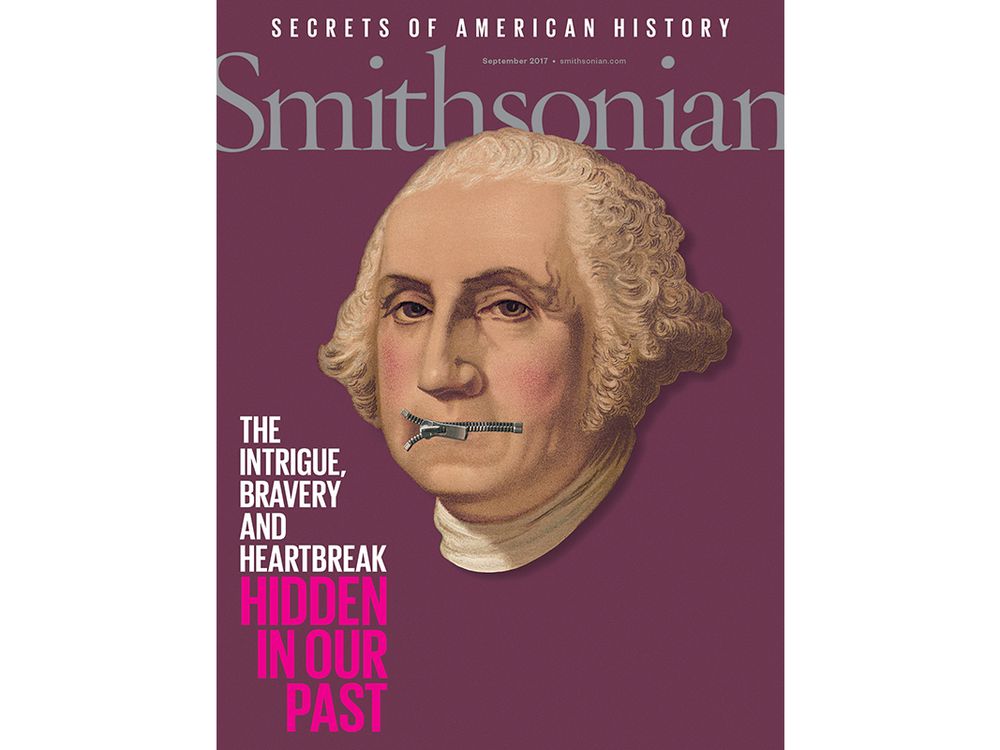 From the Editors Readers dug into our "Secrets of American History" issue, particularly embracing our piece about Unionville, Maryland, the town founded by African-American soldiers after the Civil War. "I would like a memorial to the 18 founders and the Quaker couple" who leased land to the vets, B.J. Ward writes on Facebook. Responding to our list of great accidental explosions, several suggested adding the one in Texas City, Texas, in 1947 involving the SS Grandcamp, a cargo ship carrying fertilizer, which killed more than 500. "I was five years old, playing in the yard of our home in Alvin, and felt the explosion," writes Ava Wilson. Scott Kelly's account of his year in space won widespread praise. "On top of all his accomplishments, Di Smith says, "Scott Kelly is a great photographer." Many women rushed to lay claim to the legacy of flappers, whom we compared to millennials. "If short skirts and sexual liberation defined the flapper, I would suggest their granddaughters, the baby boomers, with their miniskirts and free love, inherited the title," Karen Beverly writes. "What could be more flapper than Woodstock?"
Early Abolitionist
Undoubtedly Benjamin Lay ("The Cave-Dwelling Vegan Who Took On Quaker Slavery and Won") was an eccentric character, but his conviction drove him to act with an admirable boldness in the face of being rejected by his own religious sect, and the popular tide of his day.
Elisabeth Celso, Facebook
A Founder's Dark Side
Benjamin Franklin had all the adoration, political attention and charms that Europe could offer him ("Franklin's Secret Heartache"). His wife, Deborah, was probably a simple woman. I just see her pining for any semblance of love, reading his letters by candlelight until they were worn. I think he had a deep dislike for her that is very disturbing.
Lesly Gebara, Facebook
Back to Earth
Scott Kelly is an inspiration to a generation of students, teachers and parents ("The Man Who Fell to Earth"). He and his magnificent can-do attitude have motivated countless high school graduates (male and female) to seek a degree in STEM. His journey has enhanced the reach of math and science in the classroom. He has left his mark on research; for that we are proud and grateful.
Elizabeth Isabelle Royal, Facebook
Over the Top
"Happy Days" in its latter days became a shadow of its former self ("When Fonzie Lost His Cool"). Having the Fonz prepare for the shark jump was a cheap publicity stunt. It didn't work. People cheered for the shark.
Doug Rutkowski, Facebook
The Next Flappers
We girls at the end of Gen X, the Title Nine-ers, were (and are) modern flappers ("The Original 'It' Girl"). We played baseball and basketball with the boys, and took a back seat to no one. We were the five girls out of 100 students in college physics and engineering classes. We broke the glass ceiling to space. We designed and programmed cellphones. Those long strands of pearls the '20s flappers wore—we liked their style and threw on six more strands in the '80s.
Linda Schwab, Facebook