Discussion
Reader responses to our December issue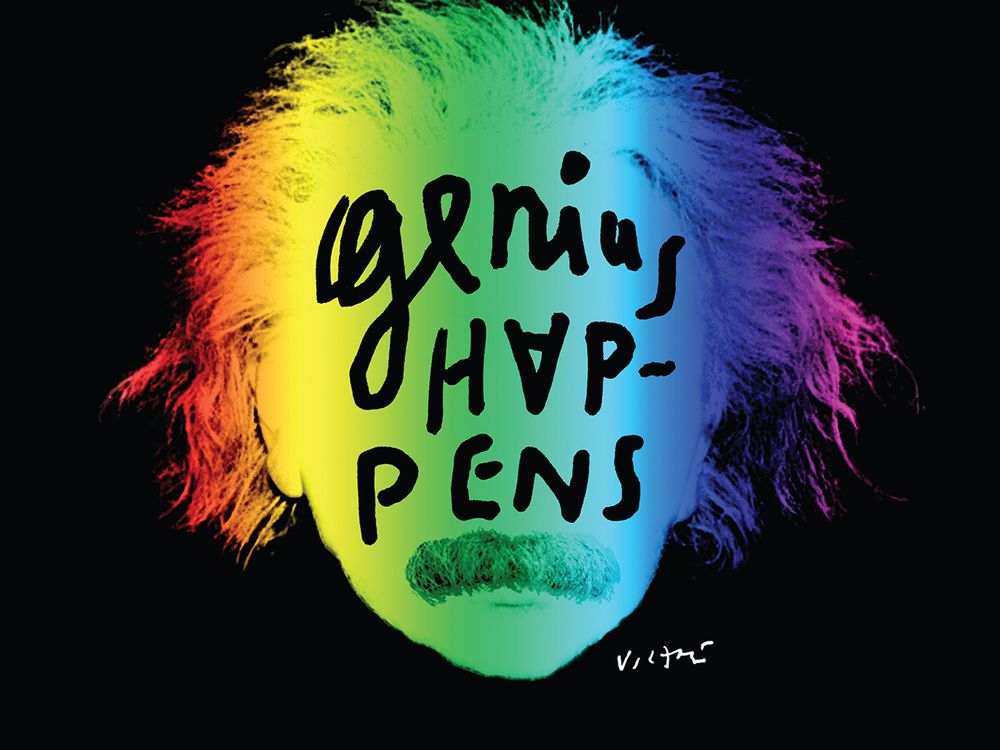 From the Editors The December issue's spotlight on the winners of the 2016 Smithsonian American Ingenuity Awards sparked an impromptu celebration on Facebook. "Bravo to the men who believed and pursued!" Tammy L. Williams wrote of the scientists who detected gravitational waves. Megan Lavelle Trainor praised Scholly founder Christopher Gray: "Student loan debt burdens so many these days, and then there are kids who never go to college because they can't find a way financially. Thank you, Christopher! This is a game changer."
Hard Times
I live in New York State, in an area that is, for demographic purposes, Appalachia. It has been in the economic doldrums for 40 years ("American Ballad," December). Coupled with the area's decline is the collapse of local media outlets. It is hard to call attention to a problem when there is no reporting about it. Thank you for bringing awareness to a larger audience.
W.R. Torp, Via Email
Flawed Attack
In 1966 at Duke University I attended a class in which Gen. Minoru Genda, the designer of the attack on Pearl Harbor ("Countdown to Infamy," November), spoke as the guest. Genda told us that he and his superiors were "very disappointed" in the outcome of the attack, because their chief priority was the three American carriers. Genda and Commander in Chief Isoroku Yamamoto understood that the December 7 absence of the carriers—the first time in 1941 that they were not in harbor on a Sunday—denied the Japanese the knockout blow that would buy their country three or four years to establish the Japanese empire. Their fears were realized less than a year later when those same American carriers keyed the pivotal battles of Coral Sea and Midway, which started the sinking of the empire of the rising sun.
Howard R. Killion, Oceanside, California
Prized Horses
When I was little, Przewalski's horses ("Wild Wild Horses," December) were one of the first I would read about in horse encyclopedias. I never understood why they didn't get as much adoration as the "cool" breeds like Thoroughbreds and Arabs. I am delighted to see them doing so well!
Cindy Maier, Facebook
Hudbay Minerals Comments
"El Jefe Was Here" (October) erroneously claimed Rosemont mine waste would be "dumped"..."right by the only two places in the nation where jaguar and ocelot have been photographed in the same location." In addition to mischaracterizing our plan to manage waste rock and tailings, you fail to mention that no cameras were ever stationed on the 5,431 acres where the Rosemont project is sited. Projects like Rosemont should be subject to scrutiny that is impartial, accurate and verifiable. Unfortunately, your story was often wide of this mark. The science-based environmental facts, plus ten years of federal review and analysis, and public comments, are available at www.rosemonteis.us.
Kathy Arnold, Director of Environment, Hudbay
Corrections
"El Jefe Was Here" (October), about the tracking of a wild jaguar in Arizona, stated that trucks hauling ore from the proposed Rosemont Mine will make "55 to 88 round-trip shipments a day." In fact, trucks will be hauling copper concentrate, and will make 50 daily round trips, according to the project's environmental impact statement. The article also stated that "more than a billion tons of toxic mine waste will be dumped against the mountains." In fact, the company plans to store waste rock in "engineered structures" at least one mile away from the mountains. Storm water runoff and ground water at the site must meet Arizona water quality standards.
A caption in "Grant's Uncivil War" (October) misattributed a quotation to Sitting Bull. It was the Lakota chief Red Cloud who said, "They promised to take our land, and they took it."