From the Editor
From the Editor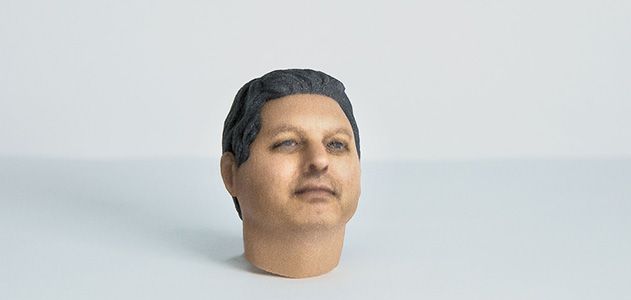 "The future is already here, it's just not very evenly distributed," novelist William Gibson famously said. I have thought about his observation frequently since I joined the Smithsonian, where I've met many scientists and researchers constructing our future bit by bit, byte by byte, out of pieces of the present. The mission of journalism, in large measure, is to help distribute the future a little more evenly. So we created this issue to peer into our collective future for the next few decades—call it 2020 foresight—by choosing a big story in each of the disciplines known collectively as STEM (science, technology, engineering and mathematics).
Science. It's astonishing to realize that there are roughly 23,000 genes inside you that make you human—and an estimated 2.3 million genes that belong to micro-organisms as well. Most of them live in your stomach and intestines. (You can't help being reminded of that scene in Alien where, well, you remember what happens.) The Human Microbiome Project ("The Body Eclectic") is a deep dive into the micro-organisms living inside our bodies—what they are, what they are up to in there and how understanding them could lead to major improvements in our lives.
Technology. The first time I saw a 3-D printer was with my daughters at a Maker Faire at the New York Hall of Science—an event so large it had to be held in the parking lot, though it was the first I'd heard of it. Amid thousands of geeks and their pet robots, we found a few machines buzzing merrily like the love children of R2-D2 and an old dot-matrix printer, building three-dimensional objects before our eyes. My kids were mesmerized—it was like a television that gives you a prize at the end of the show. But as I learned in our technology article ("The Printed World"), 3-D printing has since developed so dramatically that you can now print out human tissue—or a gun.
Engineering. For half a century, the world has learned about engineering from an ingenious set of brightly colored, interlocking pieces. But many people don't know the story behind Legos—how the company, on the verge of collapse, crowdsourced its future by polling its most hardcore fans, or how the little blocks have exploded to become a major force in education ("Block Party").
Math. I had a head-spinning visit to the new Museum of Mathematics in New York City when it opened in December. But what was even more entertaining was talking to Glen Whitney, the hedge fund wizard who opened the museum to excite kids about his passion. Whitney also gives wonderful walking tours of Manhattan, magically transforming the city into numbers, an expertise that underlies the new field of urban mathematics ("X and the City").
Since the future is by definition a revolution against the present, it seemed right to make revolution the theme of our Phenomenon section, a motif that also encompasses our three columns, on Bunker Hill, Egypt and the visionary Hirshhorn Bubble.
See you in the future,
Michael Caruso, Editor in Chief
[email protected]