From the Editor
From the Editor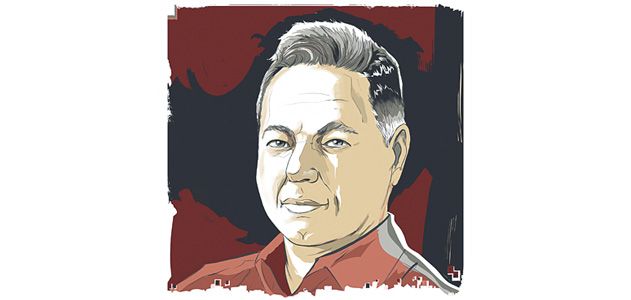 Last June, the European Commission released an advertisement to attract more young women to science. Called "Science: It's a Girl Thing," it featured fashion, makeup and a heavy backbeat—it looked a lot like a 1990s Destiny's Child music video (though not half as cool). It was, everyone agreed, spectacularly wrongheaded.
Flummoxed by the negative reaction, the EC announced an open contest to find a new message. Recently, the winners of the retitled "Science: It's Your Thing" project were named. They were a huge improvement. One of the two top videos, from France, uses a whiteboard to explain why the under­representation of women in science has been so damaging. The other, from Australia, depicts science as a smart—and fun—career path for young girls. A runner-up, from the United States, captured exactly the right spirit, featuring a group of passionate young women talking about their specific science goals. You can watch all three videos for yourself at Smithsonian.com/eccontest.
There was something appropriate about the whole process—seeing a real problem, attempting a solution, getting it terribly wrong, setting off a global chain reaction, leading to a flood of creative solutions. It was, in fact, a successful science experiment of its own. This issue is our way of contributing to the cause, by featuring role models that young women (and men) can look up to. Jane Goodall, famous for living with the chimpanzees of the Gombe Stream National Park in Tanzania, is now turning to the world of plants ("The Roots of a Naturalist"), writing about a lifelong fascination that has blossomed into a passionate plea on behalf of this vast and threatened kingdom. Caitlin O'Connell-Rodwell has been doing research for 20 years into the most mega of charismatic fauna, the elephant. Now she is documenting a surprisingly fierce hierarchy among female elephants ("Mean Girls.") Marine biologist Edith Widder is one of the leading lights in bioluminescence research ("Light Fantastic") and her ingenious camera recently seduced the first giant squid to be filmed, described as "the most elusive image in natural history."
Playing off of Widder's work, our Phenomenon section this month opens its eye to light. By contrast, our cover story, "Lost Tribes of the Amazon," is about people who have chosen to live in the shadows.
The Smithsonian Channel has been working on its own science experiment for six years, transforming the nation's annual Women in History month in March into a celebration of Women in Science. On March 6, it is premiering a new documentary, Elephant King, the flip side of our story, focusing on O'Connell-Rodwell's research on social relationships among male elephants. The channel is showcasing seven other women this month as well, including DeeAnn Reeder solving a bat plague in Killer in the Caves (premiering March 13) and a two-part special on wolf expert Gudrun Pflueger (A Woman Among Wolves and Running With Wolves, airing March 20). Smithsonianchannel.com has details.
Michael Caruso, Editor in Chief
[email protected]