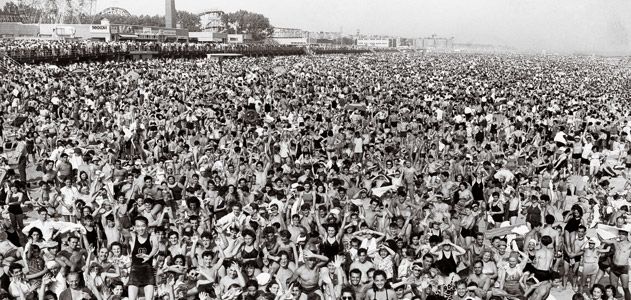 Diane Ackerman is a poet, essayist and naturalist whose work combines science and art in its appreciation of the natural world. Her recent memoir, The Zookeeper's Wife, received the Orion Book Award. For "Dawn at Morikami Japanese Gardens," she visited one of her favorite spots in South Florida on an early morning. "I love losing myself in nature so completely that past and future vanish," she says. "All I really do is pay attention."
Billy Collins, Smithsonian's new Poetry Consultant, is the two-time poet laureate of the United States. He has been called "the most popular poet in America" by the New York Times. Although he rarely writes on a commissioned subject, he wrote "The Unfortunate Traveler" specially for our Photography Issue. "I always think that I can't follow orders very well—which is one reason I'm a poet," he says.
Jonathan Gold, a food critic for L.A. Weekly since 1986 and author of Counter Intelligence: Where to Eat in the Real Los Angeles, in 2007 became the first food writer to win a Pulitzer Prize. He decided to feature food trucks for his initial column ("Moveable Feasts,"), in part because they offer chefs the opportunity to innovate. "The truck has become a rolling laboratory of cuisine."
Ron Rosenbaum is the best-selling author of seven books of nonfiction, most recently How the End Begins: The Road to a Nuclear World War III. His work has appeared in Esquire, Harper's, Vanity Fair and the New York Times Magazine, and he is currently a cultural columnist for Slate. For his new profile column for Smithsonian, he aims to feature a range of original thinkers in American culture today. This issue's subject, Errol Morris, the filmmaker and writer ("A Wilderness of Errol,"), is a striking example. "Errol offhandedly articulates these often amusing, sometimes amazing contrarian ways of looking at things," says Rosenbaum.
Chloë Schama is deputy editor of the New Republic and recently published Wild Romance, a critically acclaimed nonfiction account of a Victorian-era marriage scandal. For Smithsonian's new book review section, she seeks to present works that often fall outside the spotlight of mainstream media. "I want to draw people's attention to a range of books," she says, "some that present different ways of thinking about the world."
Teller, half of the popular performing duo Penn & Teller, is the author of five books and has contributed to the New York Times, the New Yorker and the Atlantic. He has devoted a lifetime to magic ("Trick of the Eye,"), he says, because of the way it pushes the boundaries of perceived reality. "Part of your brain is looking at what's happening on stage and thinking, 'That's real,' while your previous knowledge is looking at it and thinking 'That's not real,'" he says. "What you see is colliding with what you know, and that explosion is the pleasure of magic."
Andrew Wilson, who lives in London and Devon, wrote Beautiful Shadow: A Life of Patricia Highsmith and has contributed to the Daily Telegraph, the Guardian and the Daily Mail. He began writing Shadow of the Titanic looking for something new. "I set myself a challenge: to think of an idea for a book about the Titanic that had never been done before," he says. Unearthing years of unpublished correspondence by survivors, he tracked their remarkable stories across the century that has passed since the disaster.