The 2014 Smithsonian American Ingenuity Awards
Recognizing ten of the past year's most amazing achievements and the innovators behind them
Smithsonian magazine, the flagship publication of Smithsonian Media, today announces the third annual American Ingenuity Awards, saluting ten groundbreaking individuals across nine categories including technology, performing and visual arts, natural and physical sciences, education, historical scholarship, social progress and youth achievement. This year's ceremony, hosted by NPR's Michel Martin, will be held Thursday, October 16th at the National Portrait Gallery in Washington DC. The event will be sponsored by BASF Corporation, The Lost Bird Project and Prudential Financial, Inc.
Honorees will be recognized at the awards ceremony, in Smithsonian magazine's special Ingenuity Awards November issue, and on a microsite on Smithsonian.com. Among this year's winners is singer-songwriter Rosanne Cash, who will receive the Performing Arts award presented by legendary musician, producer, and famed guitarist T Bone Burnett.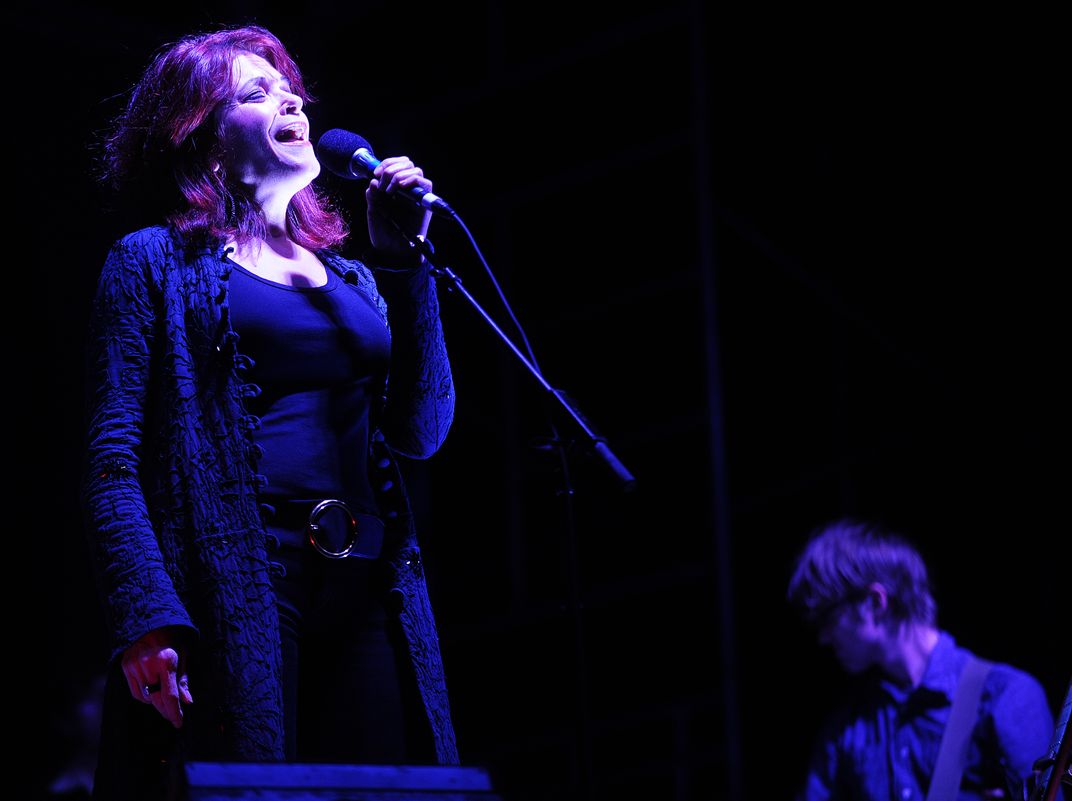 Washingtonian magazine has described this event as the "Golden Globes of Intellect."
The 2014 American Ingenuity Awards presenters include:
·       Stephen Hawking, Professor, University of Cambridge, Centre for Mathematical Sciences (beaming in from Across the Atlantic via video)
·       George Pelecanos, crime novelist, writer and producer of HBO's "The Wire" and "Treme"
·       Daniel Libeskind, Master Plan architect of the World Trade Center, Founder and Principal Architect of Studio Libeskind
·       Steve Case, Chairman and CEO, Revolution LLC & Co-Founder, America Online
·       Beau Willimon, Creator/Showrunner, Netflix's "House of Cards"
·       Kaya Henderson, Chancellor of Washington, D.C. Public Schools
·       Thomas Insel, Director of the National Institute of Mental Health
·       William Gadsby, Medically Retired U.S. Marine Corporal
The full list of winners will be revealed at the awards gala on October 16th.
"Smithsonian magazine's editorial team has selected an exceptional group of honorees who each embody our mission of increasing knowledge and shaping the world of tomorrow," said Smithsonian magazine editor-in-chief Michael Caruso. "It is thrilling to be able to bring together this group of extraordinary minds, celebrate their revolutionary work, and share their accomplishments with the world."
Introduced in 2013, the American Ingenuity Awards is the continuation of Smithsonian's long tradition of showcasing American innovation. Past honorees have included Elon Musk, CEO & CTO of SpaceX and CEO & Chief Product Architect of Tesla Motors, singer-songwriter St. Vincent, jazz musician Esperanza Spalding, Academy Award Nominated Director Benh Zeitlin (Beasts of the Southern Wild), multi-media artist Doug Aitken, writer Dave Eggers and Mimi Lok of Voice of Witness, and Jack Andraka, the 15-year old high school student who invented a new test for detecting pancreatic cancer.
About Smithsonian Media
Smithsonian Media comprises its flagship publication, Smithsonian magazine, as well as Air & Space, and the Smithsonian Media Digital Network. Smithsonian Media is a division of Smithsonian Enterprises, the revenue-generating business unit of the Smithsonian Institution. The Smithsonian Institution is the world's largest museum and research complex consisting of 19 museums and galleries, the National Zoological Park and nine research facilities. Approximately 30 million people from around the world visit the museums annually.