A Winter Jacket Made From the Same Material as NASA Spacesuits and Other Wild Ideas That Just Got Funded
Plus, a high-tech update to the tried-and-true jump rope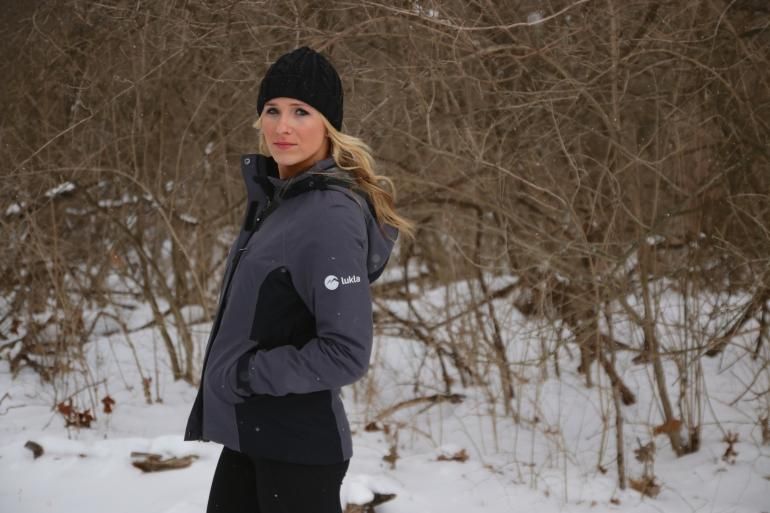 A new drone attempts to go where few drones have gone before: underwater. From a South Florida team, the Splash Drone has a fully waterproof plastic shell and can fly, land on water and even dive underneath the surface to capture footage of fish and other aquatic animals.
An operator controls the drone, its live video feed, GPS steering and other features via an Android app. With a simple command, the drone can send up emergency flares or use a payload release mechanism that can hold objects like water bottles and drop them when told. The Splash Drone decimated its recent funding campaign on Kickstarter, raising $303,429 of a $17,500 original goal.
Here are five other wild ideas that were funded this week:
Lukla Endeavor: Outerwear for the 21st Century Adventurer (Goal: $100,000 Raised: $319,320 on Kickstarter)
Sure, winter may have just (hopefully) ended, but it's never too early to start preparing for next year, right? Lukla Apparel aims to make that process an easy one, with the introduction of its new jacket, the Endeavour. The coat looks like a standard, sporty black ski jacket, and yet it is extra thin and warm, due to a special ingredient called aerogel. The company has identified aerogel as the "best insulator in existence," the very same that's used in NASA spacesuits and to de-ice planes.
Smart Rope (Goal: $60,000 Raised: $193,376 on Kickstarter)
Not just a childhood toy for nostalgic games of Double Dutch, the jump rope is a fitness tool for intense training. The Smart Rope, by Seoul company Tangram Factory, has LED lights embedded in the rope itself, which project the number of jumps the user has completed in eyeshot during a workout. Additionally, the metal handles house sensors and a Bluetooth chip that link to a Smart Gym smartphone app, which has all the handy stats a user needs to monitor calories burned and progress, and gives tips on interval training regimens. The rope charges through a USB in its handle, but rest assured, you can still use it even if the battery is dead.
Eat Away: Customized Diet Translator App (Goal: $2,000 Raised: $2,971 on Kickstarter)
Destination wedding photographer Libby Green from Los Angeles loved her job, but she kept experiencing the same problem when traveling. She was a vegetarian, and is now vegan, and encountered major language barriers when trying to explain her dietary concerns in foreign countries where she didn't speak the language. To address this issue, she's teamed up with a developer and designer to create Eat Away, an iPhone app that offers accurate translations of key dietary needs from English to French, German, Italian, Spanish and Portuguese. To use the app, users can quickly select the best terms—things like "gluten-free," "low-glycemic" and "Celiac Disease"—to describe their diets. Then, they highlight any specific foods that are off-limits. The app takes both of these inputs and translates them into the language needed, creating a message that can be shown to any chef or waiter.
MoCycl: Portable and Light Self-Balancing Unicycle (Goal: $5,293 Raised: $9,413 on Indiegogo)
Smaller, lighter and less than half the cost of a Segway, the moCycl runs off a lithium battery and can reach speeds of more than 11 miles per hour. According to Swedish designer Michiel Tromp and his team in Barcelona, users should get a knack for riding the unicycle by practicing for 30 minutes each day for a few days. For those in need of a little extra help, training wheels are available.
KaliPAK: Portable Solar Energy Generator (Goal: $150,000 Raised: $221,336 on Kickstarter)
While it looks like a toolbox from the outside, the KaliPAK actually contains something a little more cutting edge within it: foldable solar panels. For individuals who enjoy camping and traveling, the device is a portable electricity generator. The panels collect energy that is stored by a battery within the pack. A fully charged battery can help power a standard LED light for up to 200 hours or provide a MacBook Air 17 charges. With a corresponding smartphone app, users can check to be sure that they have enough of a power supply to last the duration of their trip.