Why Waymo's Fleet of Self-Driving Cars Is Finally Ready for Prime Time
Your driverless car is already here, thanks to the visionary engineers behind a bold experiment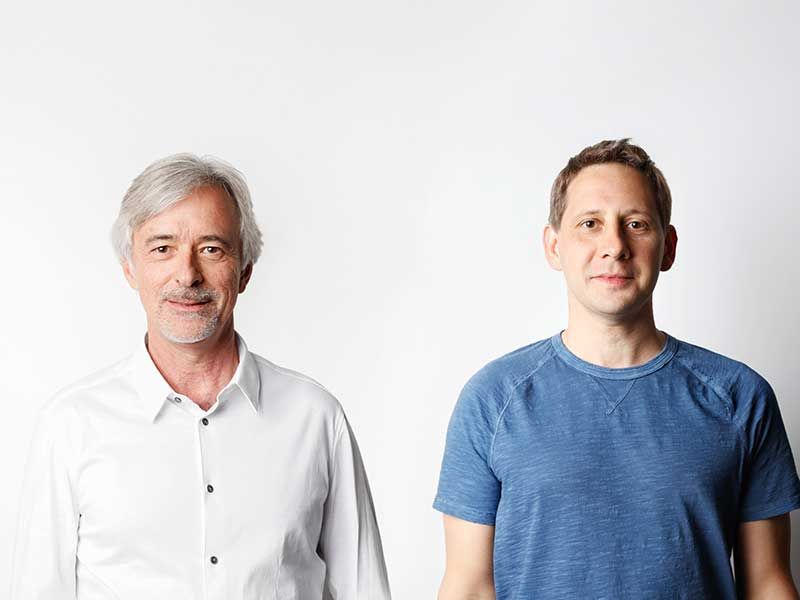 As our Chrysler Pacifica minivan readies to make a left turn through a four-way intersection in Mountain View, California, it suddenly pauses. Across the intersection, a pickup truck creeps forward with ambiguous intent. Will it proceed? Make a right turn? Is the driver lost? Finally the truck drifts toward the curb, then comes to a stop. The hazard lights begin to blink. The Pacifica makes the turn.
Our Pacifica drives deliberately, cautiously, following the law to the letter. It drives the way you yourself probably did during your driver's license exam. In the back seat, Dmitri Dolgov, Waymo's chief technology officer and VP of engineering, an intense man of 40 whose speech bears a faint trace of his native Russia, looks perfectly calm. Waymo's self-driving cars, after all, have now navigated some ten million miles in 25 cities. Which is extraordinary, considering how murky the world of traffic can be.
Dolgov, whose own Waymo car ferried him to work today, as it does most days, has been with the company from the beginning, back when it was known as Google's self-driving car project. Two years ago, Google spun Waymo out into an independent company dedicated to developing and commercializing self-driving technology, though it hasn't strayed far from its roots; it still shares its Mountain View headquarters with X, Google's "moonshot factory." And it has been the industry leader ever since it grew out of Stanford University's experimental vehicle, nicknamed "Junior," which took second place in DARPA's 2007 Urban Challenge. That race was legendary for how disastrously the primitive autonomous vehicles of the country's leading roboticists traversed the Mojave Desert. Back then, simple "geometric reasoning"—being able to stay in a lane—was a massive achievement. (Dolgov, then a postdoctoral fellow at Stanford, was a member of Junior's team.)

In the time since, Waymo's cars have benefited from huge increases in onboard computing power and a sophisticated proprietary suite of sensors—radar, multiple cameras, three types of custom-designed lidar—most of which Waymo, now a subsidiary of Alphabet, Google's parent company, builds itself. This comprehensive vision and sensing system allows Waymo "to see 360 degrees at all times," Dolgov says—one area, he points out, twisting his neck over his shoulder, where Waymo cars have a clear advantage over humans. Last year Waymo added a high-resolution, long-range sensor that, it is said, can pick out a football helmet two football fields away, plus a short-range vision system to allow for uninterrupted surround viewing—"down, behind, and next to the vehicle"—at all times. And rather than simply outfitting old-fashioned cars with a hardware stack, as Waymo used to do, the technology is increasingly integrated on the assembly line with its host vehicles—mostly Chrysler Pacifica minivans and, soon, tens of thousands of Jaguar I-PACE electric SUVs that will be added to the company's fleet in the coming years.
But the software side is where the biggest gains have been made, as Google's advances in so-called "deep learning" have allowed self-driving technology to take a huge leap. Instead of trying to algorithmically encode every single instance of what might happen in the driving environment, with a near-infinite litany of "if, then" rules, Waymo can now "generalize what those rules should be," as Dolgov puts it. He says this change has improved the company's pedestrian-detection ability by a factor of a hundred. "Google is among the best, if not the best, at complex software development," says Bryan Reimer, an autonomous vehicle researcher and a director at MIT's New England University Transportation Center. By making use of Google's AI prowess, he goes on, "Waymo is far and away the leader in the automated vehicle space."
And so, a decade from its start as a "moonshot" experimental tech project, with limited test runs on carefully chosen routes in sunny, wide-avenued cities across the country, Waymo's fleet of 600 self-driving cars is now ready for prime time. Last year, in Phoenix, a 400-strong test pool of "Early Riders"—"pioneers," Waymo CEO John Krafcik calls them—signed up to beta-test a ride-hailing taxi service. They have been getting free trips around a chunk of the city since. Before long, Waymo even began removing "safety drivers" from some of the cars—the first company to go truly driverless on public streets. And the Phoenix-area service will soon go public, making it the world's first autonomous-vehicle commercial taxi service, which riders will hail via an Uber-like app, launching by the end of the year.
Still, as one might expect from a fleet of student drivers loosed upon the roads, there have been some bumps. In May, a Waymo minivan was involved in a collision in Phoenix, when a car driving in the opposite direction swerved into its lane; there were no major injuries, and police concluded that the Waymo vehicle was not at fault. And this past summer, the tech-focused news site the Information reported anecdotal complaints from area drivers about Waymo vehicles' "sudden moves or stops," and noted that the self-driven cars sometimes had trouble making unprotected left turns (i.e., when the driver doesn't have a dedicated left-turn "arrow" and has to decide when it's safe to turn). Of course, people tend to find fault with other drivers; as George Carlin quipped, anyone driving slower than him was an idiot, anyone faster a maniac. And making unprotected left turns is, statistically, among the greatest driving hazards for human drivers.
"We humans can be good drivers when we are focused," Krafcik says. "But because we are human, we are often not focused." And despite having a century to get better at driving, we seem stuck in neutral, if not reverse (see: texting while driving). Yet we've come to accept a reality in which tens of thousands of people are killed on the roads each year, and many thousands more people seriously injured. Waymo's vision is one in which every single crash is methodically pored over the way regulators study airline crashes, precisely because they have become so rare. This vision was what convinced Krafcik to come to Waymo after spending the bulk of his career in the traditional automobile industry, where he worked to advance technologies like antilock brakes and electronic stability control. The hardware has never been safer; the problem is the software.
Krafcik notes that the Phoenix program isn't only about refining the complex technical dynamics of navigating self-driving cars through the city. It's also the first real-world experiment involving the subtle social etiquette of driving—the sort that evades computer logic. What should a car do, for instance, if it arrives at its destination, but the passenger has fallen asleep? (Rides now end with a bell chime.) Or, say a passenger takes a Waymo taxi to the grocery store: "The drop-off point is at the front of the store," Krafcik says. "But where should pickup be?" Shoppers loading groceries into Waymo cars were getting in the way of shoppers who were just arriving. "Our riders said, 'This service is great, but could you perhaps pick me up closer to the grocery cart return area, so I'm not so close to the flow of traffic?'"
More thought has also been going into the riding experience itself. Inside our Pacifica, a screen shows a radar-like, data-driven graphic representation of the world in which the car is driving. Passengers' feelings of discomfort are lessened, says Dolgov, when they know what the car is seeing. When a signal was added to let riders know the car was slowing for a crosswalk—a safety feature built into the system—"the perception of the action," Krafcik says, "went from 'This is weird' to 'Wow, this thing is really smart!'"
Beyond driverless cars themselves, Waymo may even be a boon to public transportation—for instance, a "last mile" solution in which passengers can be ferried to a transit hub without the worry of driving or parking. In July, Waymo and the Phoenix-area transit authority announced a pilot program to allow transit workers (and in time, seniors and the disabled) to hail Waymo cars from their homes to light-rail stations and back.
There is just one thing Waymo will not be doing, Krafcik says: creating its own vehicles. Its sole effort, the "Firefly"—a prototype two-seater without a steering wheel or pedals, unveiled in 2015 and now retired—is displayed in a lobby at Waymo's headquarters. "We're not building cars," Krafcik says. "We're building the driver."