A Tricked-Out Toolbox, a Teeny-Weeny Coffee Brewer and Other Wild Ideas That Just Got Funded
There's also a pearl necklace that can store photo and audio files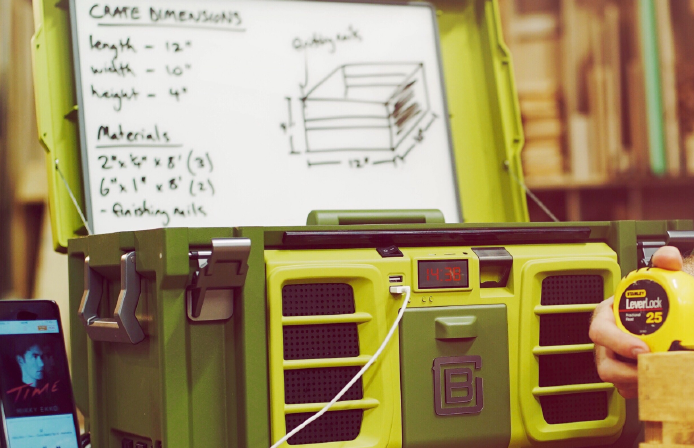 The city of Los Angeles eats nearly 300 million avocados a year. New Yorkers consume well over 100 million, and Chicago residents manage a hearty 60 million. For this year's Super Bowl alone, Americans ate almost 80 million pounds of the trendy fruit.
To help meet the growing demand, German inventor and IT consultant Daniel Kalliontzis, has created AvoSeedo, a new product that helps people conveniently grow their very own avocados at home. In a Kickstarter campaign ending this week, he successfully raised $68,367.
Like other fruit, avocados sprout from the large seed or pit that's found in their centers. To get the seed to germinate, a grower has to keep it consistently half-submerged in water, which often requires a delicately balanced setup. This is where the AvoSeedo comes in. The plastic container floats on top of a bowl of water, with a space in the center to place the pit. The seed is always hydrated and in the right place—resulting in a healthy avocado tree.
Here are five other quirky ideas that were funded this week:
Coolbox: World's Smartest Toolbox (Goal: $50,000 Raised: $301,676 on Indiegogo)
The toolbox is more than a century old, and in that time, not much has changed about the household standby. A Los Angeles team, however, has built a Coolbox—a high-tech version with all the tried-and-true compartments of a standard model. The box contains a 20-volt rechargeable lithium battery, USB and electric outlets for charging devices, a tablet stand, whiteboard, LED lights and a Bluetooth-connected speaker system. Equipped with wheels and made of high impact resin and aluminum, the Coolbox has all the tools needed to get the job done, and more.
PIVOT Mobile App (Goal: $30,000 Raised: $33,689 on Kickstarter)
What if it were possible to visit a place and catch a glimpse of what it looked like in the past? This is the premise behind PIVOT, a mobile app that allows users to aim their smartphones at a particular site and instantly see images and video of the location throughout history. Founders Asma Jaber and Sami Jitan, both Palestinian-American, are currently based at Harvard Innovation Lab. They're beginning with places that bear major historical significance, like Manger Square in Bethlehem, Palestine, and those that have experienced rapid change, such as Boston's Back Bay neighborhood, and then plan to expand the catalogue of sites in their database from there. The pair will be crowdsourcing photographs and personal stories to enhance their collection.
Micro-Portable Coffee Brewer and Coffee (Goal: $7,457 Raised: $8,134 on Kickstarter)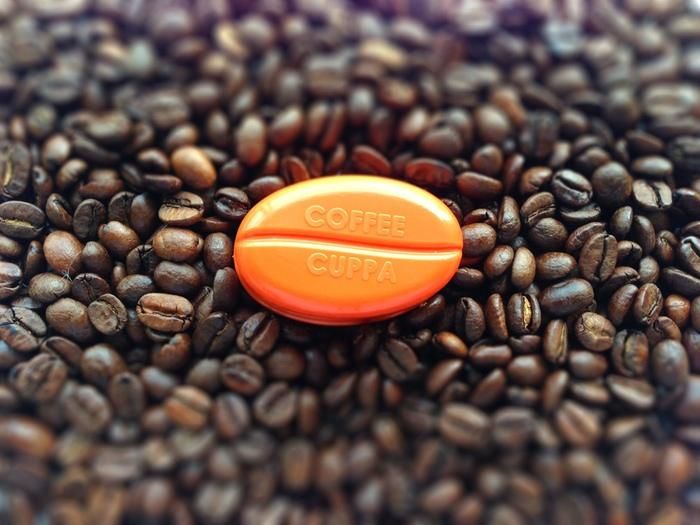 This small orange pod is the smallest coffee brewing machine you've ever seen. From London company Coffee Cuppa, the micro-portable coffee brewer fits in the palm of your hand. Following the same logic as teabags, users pour their coffee grounds into the pod, drop the pod in a mug and pour hot water into the cup. Each pod, made of food-safe materials and a stainless steel filter, is reusable and makes enough for one serving of coffee.
Momento Pearl: Your Cherished Memories Made Wearable (Goal: $50,000 Raised: $52,256 on Kickstarter)
Momento Pearls, available in necklaces, earrings and rings, are white freshwater or black Tahitian pearls—with a techie twist. Embedded in the pearls are NFC chips. By using the Galatea Jewelry mobile app, givers of the pearl can select their favorite images or audio files on their Android phones and upload them to the pearl by tapping the jewelry against the phone. Recipients can then retrieve the photo or message inside by tapping it against their own phones.
PlyFly Go-Kart (Goal: $36,000 Raised: $51,780 on Kickstarter)
In a time of self-driving cars and electric vehicles, Flatworks, a Newport, Rhode Island company, dares to bring back the gas-powered, wooden go-kart. The PlyFly Roadster is designed to be easy peasy for enthusiasts to put together in a day. ("Basically the Ikea go-kart," wrote Gizmodo of the plywood, flat-pack vehicle.) With user-friendly instructions, the kit contains wooden parts, hardware and an engine.