Seven Reasons to Believe Electric Cars Are Getting in Gear
They're not ready for prime time, but electric cars are starting to pick up speed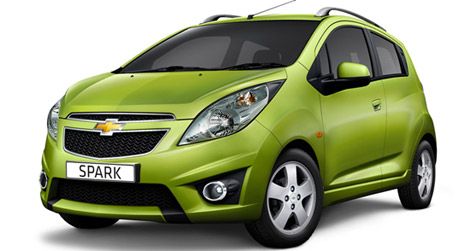 Sunday was National Plug In Day. Missed it? So did just about everyone else in America.
For a few thousand people, though, it was a chance to stand up and shout, "I drive an electric car and I'm not half as crazy as you think I am." A few cities in California held oddly quiet electric vehicle parades; other places staged tailpipe-free tailgate parties.
But you have to keep things in perspective. Through September, Nissan had sold a little more than 7,000 all-electric Leafs in the U.S., while fewer than 4,000 people have bought GM's semi-electric Volt. And no more than 2,000 high-end Teslas have been sold around the world since 2008. By contrast, Ford sells more than 10,000 F-series pickups in a week.
Still, this is shaping up to be a sweet little watershed month for electric vehicles, aka EVs.
(1) Nissan announced that, together with researchers at Kansai University, it has developed the technology to fully charge an electric car battery in only 10 minutes. It could be years before such an efficient charging station is widely available, but the fact that it's coming eases one of the bigger anxieties about EVs—that it takes forever to get a full charge.
(2) Last week, seven car companies—Ford, GM, Audi, BMW, Daimler-Chrysler, Porsche and Volkswagen—agreed to standardize charging stations in North America. Which means you won't have to drive all over town looking for a place to charge your particular EV. There goes that anxiety.
(3) GM also announced last week that it will start selling a truly all-electric vehicle called the Spark in 2013. (The Volt's back-up gas engine makes it a plug-in hybrid.)
(4) The sequel to the scathing documentary Who Killed the Electric Car? opens in theaters this Friday. The new film, Revenge of the Electric Car, is a lovefest by comparison. This time, filmmaker Chris Paine had the cooperation of the three companies selling EVs in the United States—Nissan came on board after it heard GM and Tesla were in. One of the screening parties will actually be held in a Tesla showroom and each of the three carmakers will be showing off models.
So now that everyone's holding hands, the electric car is finally ready to silently roar into the future, right?
Reality check: GM's commitment to start rolling out all-electric Sparks in 2013 is for only 2,000 vehicles. (Talk about putting half a toe in the water.) Some think this is more about GM wanting to qualify for zero emission credits in California than it is about getting serious about EVs.
And the Chevy Volt is touted by car dealers for its "halo effect." People who haven't been in a Chevy showroom in years are stopping by to look at the Volt. But they aren't ready to go electric yet, and some end up buying gas-powered Chevys. In fact, GM now recommends that Chevy dealers always keep one Volt around.
All charged up
Here's a bit more electrified news:
Bonus video: How times have changed. Take a look at the Revenge of the Electric Car trailer.