Researchers Give Skin Cells a Tan—Without the Sun
Without damaging UV rays, the artificial tan could give that golden glow while protecting against skin cancer.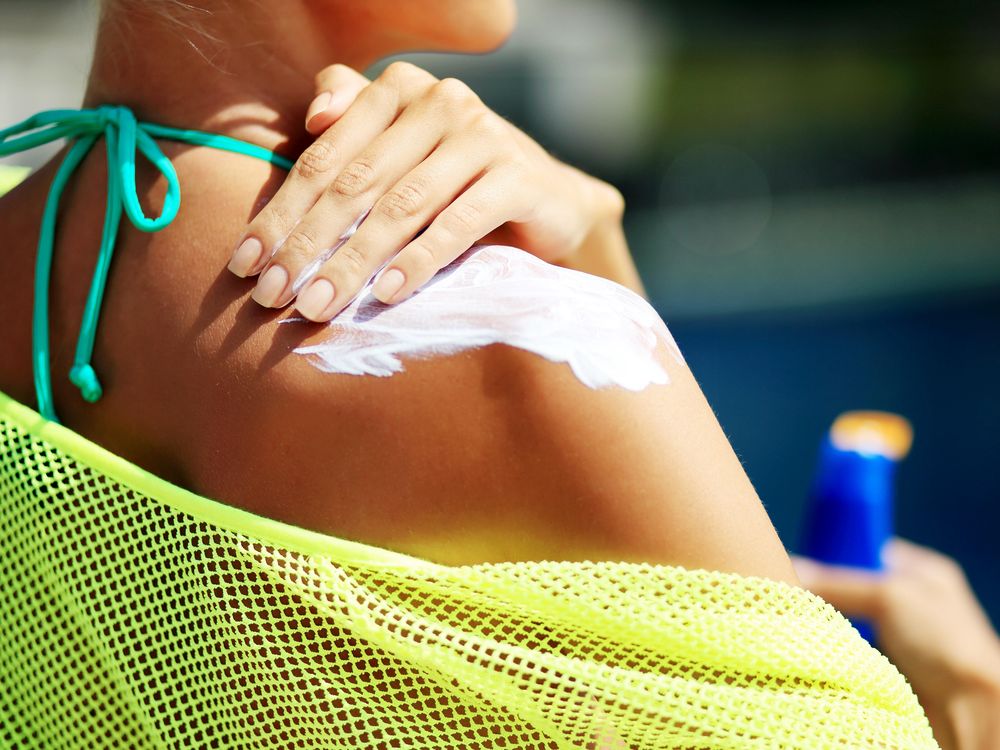 Despite tanning's well-known link to skin cancer, many of us simply can't resist that golden look. But now, researchers may have found the perfect solution: a natural tan, without the sun. 
Studying mice, the researchers identified the molecular pathways that lead to tanning and learned how to stimulate these pathways, turning pale red-haired mice into dark brown ones. Now, they've figured out how to do the same in laboratory samples of human skin, inducing a tan exactly the same way the sun does. They hope to use this research to create a product that could give people protective tans. These fake tans, gotten without harmful UV radiation, could be used along with sunscreen to help reduce skin cancer risk—and produce a lovely sun-kissed glow. 
"We know what causes skin cancer – it's really associated with UV radiation – and yet it's at the top of the list [of most common cancers], and it continues to increase in frequency," says David Fisher, a dermatologist at Massachusetts General Hospital who led the research.  "Sunscreen does prevent skin cancer. It has been shown. But it's not enough. What I think could be done is to use sunscreen that has been supplemented by something to darken the skin."
For years, Fisher and his team have been studying how UV radiation triggers the production of melanin. About a decade ago, they figured out how the pigment pathways work on a molecular level. Then they discovered how to use a topical compound to manipulate those pathways and induce a tan in mice. But what worked on mice didn't work on humans—human skin is five times thicker than mouse skin, so it's much more difficult to create compounds that penetrate it.
"So we've been eager over the past 10 years to see if there might be other drugs and other compounds that could achieve the same effect, but that would be able to penetrate into human skin," Fisher says.
Now, they have. In a paper published June 13 the journal Cell Reports, Fisher and his team describe their discovery. They knew how to activate the pigment pathway by inhibiting a type of enzymes, called salt-inducible kinases (SIK), but the inhibitors were too large to penetrate human skin. Working with chemist Nathaniel Gray and his team, they found a new class of small-molecule SIK inhibitors that did the trick. Applying the compound to human skin activates the same tanning response as the sun: the melanocytes in the skin make pigment and then carry the pigment to other skin cells. These cells mature, migrate to the surface of the skin, and eventually slough off. This takes a while, so the tan lasts a week or so, just like a sun-induced tan. Spray-on tans also produce a faux glow, but they are purely cosmetic, Fisher says, as they don't affect the skin melanocytes.  
 "We've got several compounds that we can apply right onto human skin that was kept alive artificially in a petri dish," Fisher says. "We could see that the skin starts to turn dark."
The level of darkness depends on various factors, including time and amount of compound. The team was able to turn pale mice an extremely dark brown, the human equivalent of going from an Irish complexion to a Sub-Saharan African one. But humans wouldn't need to radically change their appearance to get benefits, Fisher says. Even people who have naturally modestly tan skin have far more protection than those without any tan at all.
The next step will be to determine whether the compounds are safe for human use. Fisher and his team are starting to speak with potential partners to develop a commercial compound that could go through human testing, likely a lotion or cream that could be combined with sunscreen. Because the compounds go on the surface of the skin, not into the bloodstream like a pill does, they do have less risk of causing serious adverse reactions.
"I would hope that we'd be in a position to have a solid answer in terms of where this is going in three to five years," Fisher says.
The team is also interested in seeing whether this process could benefit people with skin conditions like vitiligo, an autoimmune disease where parts of the skin stop producing melanin, causing a patchy appearance. It could also potentially help people with certain types of albinism, though only those with enough melanocytes in their skin to be activated by the compound.
Although the research is promising, Fisher cautions that this is not, and will never be, a replacement for traditional sun protection.
"This is not mean to replace sunscreen, but rather is an additional component," he says. "UV protection is still absolutely important."