Now, Let the "Olympics" of Sports Startups Begin
Eight companies from around the world specializing in athletics will compete in Rio de Janeiro for a 100,000 Euro prize
Since May, the Hype Foundation, a group that promotes entrepreneurship, has hosted eight competitions in cities around the globe to find the most innovative startup in the world of sports and athletic training. More than 70,000 companies across 46 countries applied for the regional competitions, with sponsors, partners and judges from the investment, sports and technology fields selecting eight to 10 competitors for each regional contest.  
The winners of these regional contests will convene in Rio for the finals on August 24. One finalist will emerge from the jury-selected pitch contest with the €100,000 grand prize and six months of hands-on mentorship from leading UK investment firm, MG Partners Ltd.
RideOn, winner of Middle East competition held in Tel Aviv, Israel
Israeli augmented reality startup RideOn wants to promote safe slopes and better skiing in any condition. Founded in 2014 by Alon Getz and Ori Kotek, the company's specialty ski goggles offer a heads-up display with options for a map overlay to plot your route, spot and message other skiers and obtain information about nearby ski lodges. Think of them a bit like Google Glass designed specifically for hitting the powdery slopes. The goggles are WiFi enabled and include a camera for recording your downhill descent without worrying about attaching (or buying) a separate camera, like a GoPro.
Halo Neuroscience, winner of U.S. competition held in San Francisco, California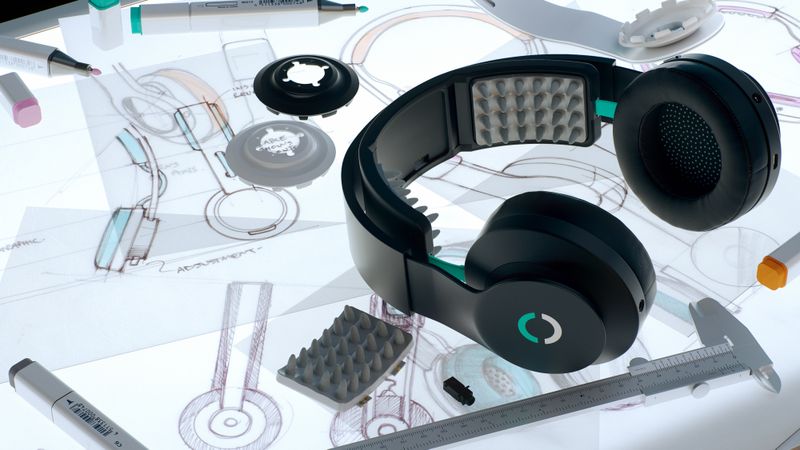 Can brain stimulation boost athletic performance? Halo Neuroscience was founded on the belief that it can. The Halo brain trust—a team of neuroscientists, doctors, engineers and designers—is behind the three-year-old company's Halo Sport headset. What looks like an ordinary pair of headphones contains electrodes that send light electrical pulses to the brain's motor cortex to stimulate and prime it to more quickly acquire and train a new skill. The brain stimulation technique, known as transcranial direct current stimulation, has been used to treat brain injuries, as well as depression and chronic pain.
A number of high-profile athletes who competed in the Rio games, including Michael Tinsley, a 400-meter hurdler who took home a silver medal from the 2012 Olympics in London, trained with Halo Sport in the run-up to the 2016 games.
Stryd, winner of U.S. competition held in Denver, Colorado
What exactly is a wearable power meter? Boulder-based Stryd (pronounced "stride") has developed one of the first of its kind to offer athletes a way to measure the kinetic energy they spend. It's a concept cyclists have long relied on, and Stryd wants to give the same information to runners.
The algorithm-fueled, snap-on monitor tracks everything from velocity to elevation and reports a runner's average power in watts, which in turn helps runners adjust cadence and speed to calibrate how much time they spend warming up or in an aerobic or anaerobic zone. To analyze workouts, Stryd offers an array of stats and wirelessly syncs to any other device to share performance results across platforms.
UmpireRef, winner of Africa competition held in Nairobi, Kenya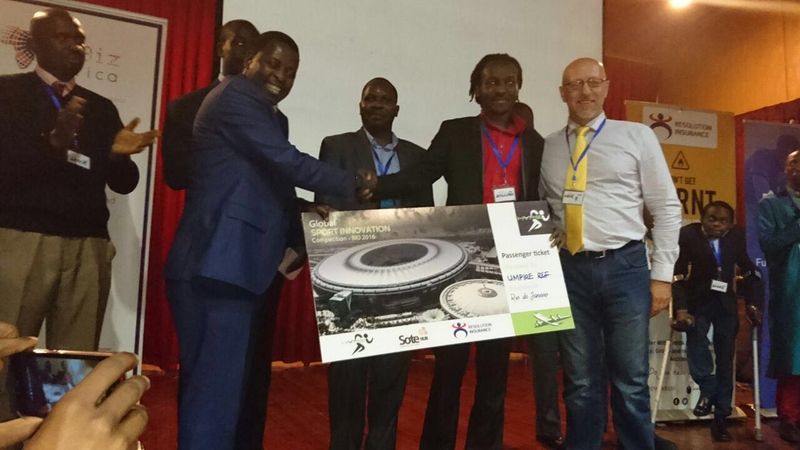 The Nairobi competition winner UmpireRef brings big data to small-time sports. Using data analytics to promote amateur sports, the platform is tailored to three groups: organizers, officials and fans.
Officials, for example, can use the UmpireRef platform to track an individual athlete's performance, while organizers can coordinate calendars and spectators can follow a favorite amateur athlete during the season. UmpireRef co-founders William Wanyama and Njira Perci aren't new to the entrepreneurship game; both have been behind several other Nairobi startups and educational initiatives promoting computer science and coding.
Say Yeah, winner of UK competition held in London, England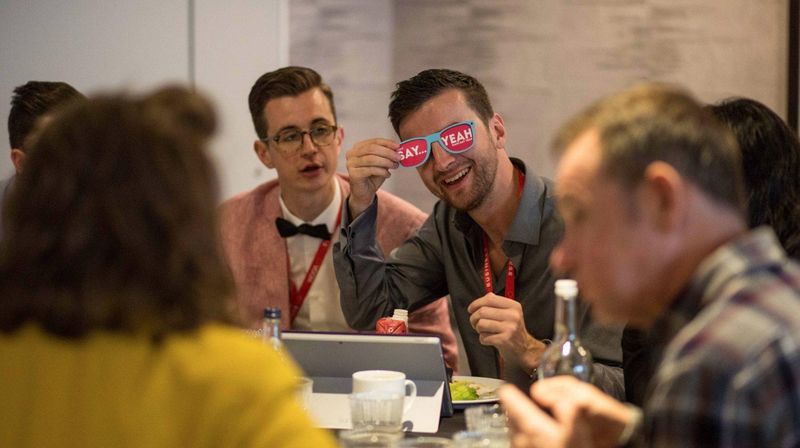 London-based Say Yeah wants to revolutionize the way viewers watch and interact with over-the-top (or OTT) content, a catchall for content that includes time-shifted television and on-demand video services. The platform and app launched in 2010 with a focus on live streaming events and backstage interviews from major content partners.
Founders Gabo Ramos, Paul Bojarski and Jonathan Williams are music and entertainment industry veterans with several decades of combined experience in talent management and engaging Millennial audiences. In just the past year, the team has nabbed several other startup competition prizes.
Nothingbutnet, winner of Europe competition held in Trento, Italy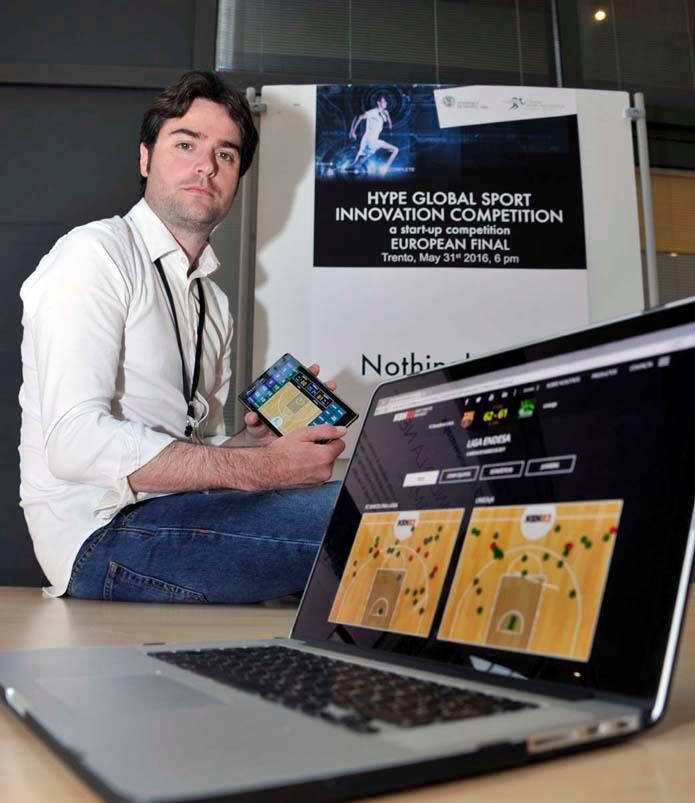 Nothingbutnet, as the name indicates, wants to help basketball players make every layup and free throw. The multidisciplinary team that founded the Spain-based startup focuses on measuring biometric performance data, including speed and distance traveled, and improving athletic performance and accuracy. In addition to aiding individual player performance, it helps team sports organizers manage events, assign referees to games and communicate with players. The management system also offers simple spreadsheets and setup for merchandise sales and gives fans a way to track their favorite players' performance and schedule.
Nothingbutnet beat out competitors from across continental European countries, including Germany, France, Spain and Switzerland.
Sports Electroceutical, winner of Balkans competition held in Petras, Greece
University of Patras associate professor of biochemistry Konstantinos Poulas and his research team are helping athletes and racing animals recover more quickly from sports-related injuries. The venture, dubbed Sports Electroceutical, applies electromagnetic currents to the strained muscle to promote faster healing. Sports Electroceutical states the technique, already out of its trial phase, is successful approximately 25 percent of the time. Greek soccer team AEK has implemented a pilot program on injured players.
Opifex, winner of Latin America competition Sao Paolo, Brazil
According to the founders of Brazil-based Opifex, surfing is the most popular water sport, with 40 million athletes hanging ten worldwide. To give amateur and pro-level surfers better performance stats, the young startup spent several years researching and designing telemetry equipment that can easily be attached to the underside of a surfboard. The small orb-shaped device tracks real-time board movements spatially and on the water's surface and sends the information to a dashboard on a mobile device. Surfers can analyze a previous day's activities, or plan a future outing based on previous performance in a particular area or weather condition. In the past, surfers relied on GPS data, which can't adequately measure g-forces or displacements in the surf. Opifex, led by a team of surfing computer scientists, hopes to revolutionize wave riding.