New York City Is Paying Public Housing Residents to Paint Murals
Young tenants will create public art that captures social issues at five housing projects, one in each borough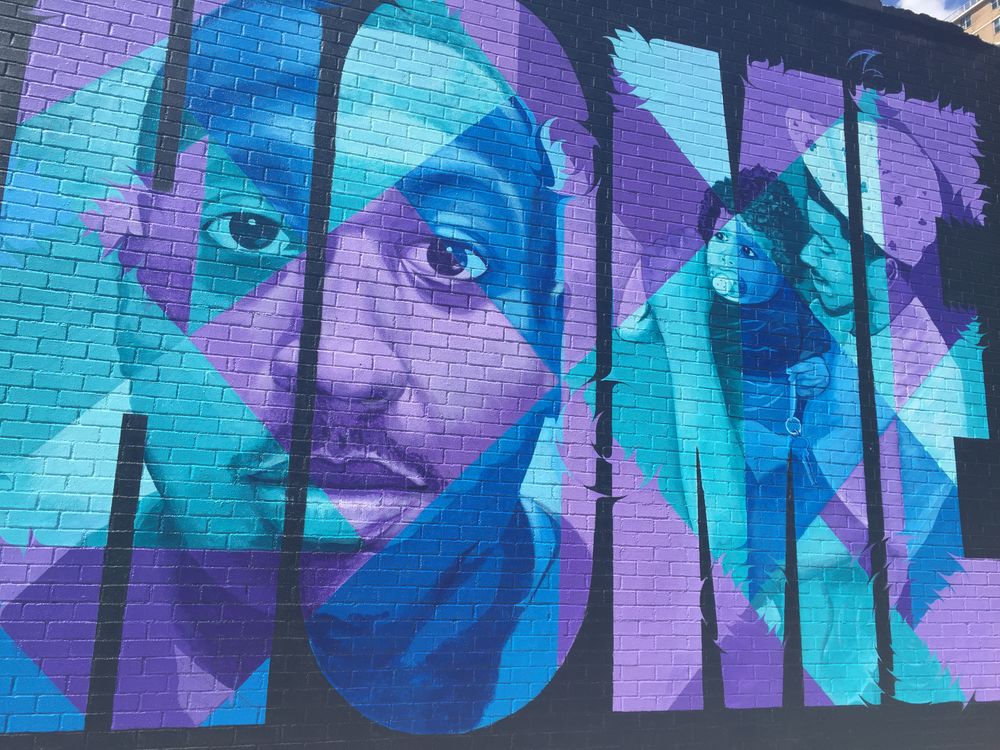 Starting in February, the walls of some of New York's housing projects will look a little brighter. The City Council, spearheaded by Councilman Ritchie Torres, just earmarked $500,000 to install murals in public housing—and to pay residents to design and paint them.
The New York City Housing Authority has been under fire for everything from cost to cleanliness, and this project is part of the move to make affordable housing in the city more livable, healthy and pleasant. In May, Mayor Bill de Blasio rolled out NEXT Generation NYCHA, a 10-year plan to help modernize the housing authority and make the buildings safe and stable. NYCHA will work with Groundswell, a Brooklyn-based arts nonprofit that helps community groups make public art with a mission.
In a housing project in each of the five boroughs, residents between the ages of 16 and 24 will be paired up with local Groundswell artists to create murals that reflect the issues the people in their buildings are facing. They'll install three murals in each building.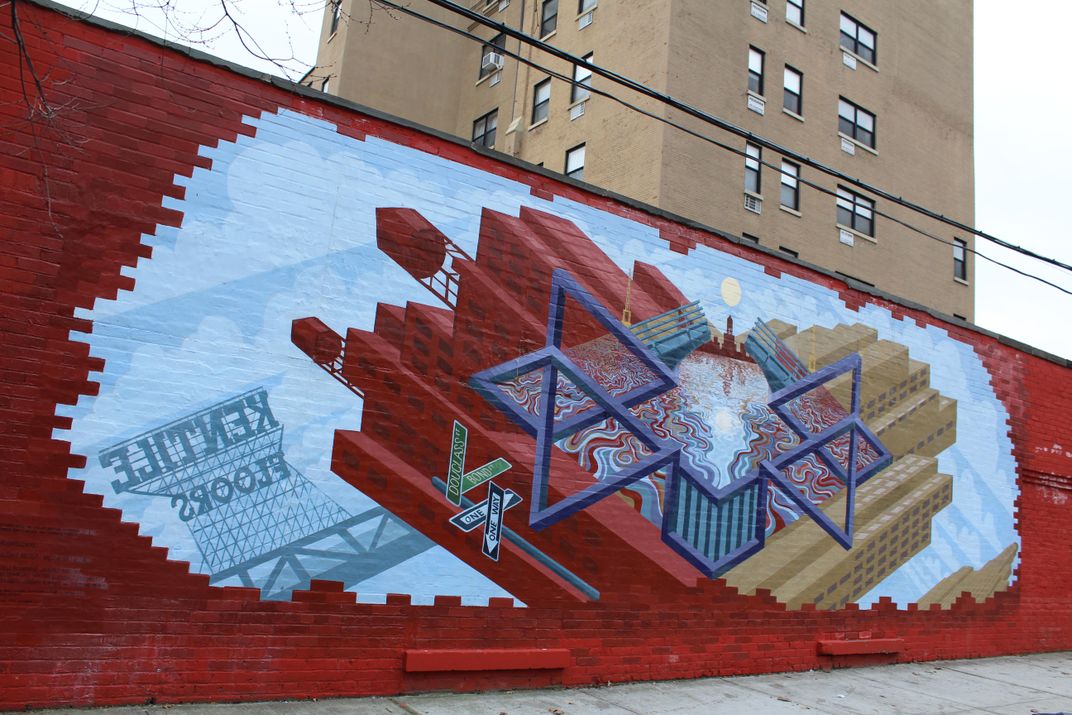 The residents will get paid a stipend for their work—it's considered an economic boost, too—and the artists will lead them through a process that involves community meetings, interviews and research into local history to decide how they might best illustrate the issues facing their communities.
There's some history behind the project, in New York and in other cities. New York has had city-funded murals in public housing since the 1930s, when the Federal Art Project, a measure to create jobs after the Great Depression, commissioned a series of murals for a housing project in Williamsburg, Brooklyn. Art, at times, has been used to express unrest in public housing. In the 1970s, a series of murals detailing the racism new immigrants faced at the Estrada Courts housing project in Los Angeles helped to launch the Chicano Mural Art Movement, which captured the cultural struggle many Mexican Americans felt in the States. The goal of Groundswell, which has had a hand in 500 murals since 1996, is to build public art that creates community and conversation around tough social issues. Recently, they've addressed dating violence, police-civilian relations and high suicide rates in gay teens.
"This project has three broad objectives," says Rob Krulak, Groundswell's interim executive director. "To give jobs to youth in NYCHA developments that involve them in collaborative work that has a measurable, positive impact on the places they live. To give NYCHA residents a means of reshaping the physical environment in which they live in a way that directly reflects their concerns and tells their stories, and makes their neighborhoods livelier and more vibrant places, and to offer a window into the lives and experiences of NYCHA residents to the general public and elected officials."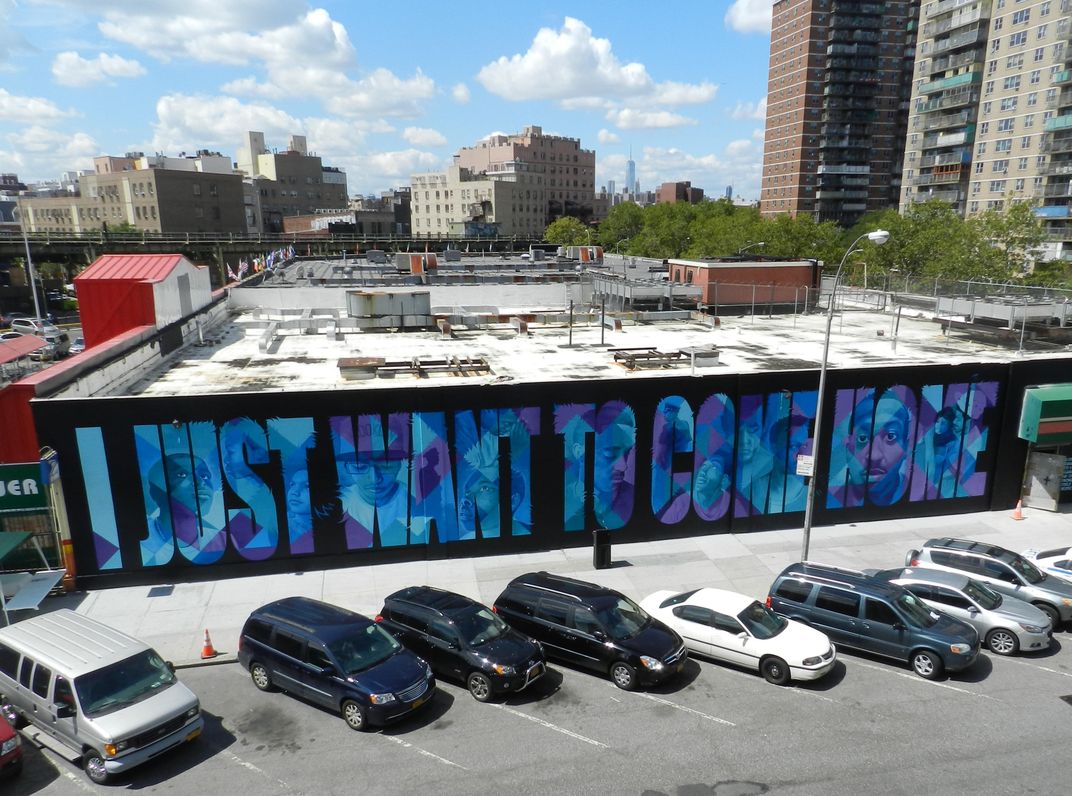 Krulak says the planning meetings will start in February and the murals will be painted one by one over the next year.
Torres, who spent some time living in public housing when he was a child, says the hurdles facing public housing and its residents—ranging from aging, crumbing buildings to violence—aren't easily fixed and reflect a deep disregard from every level of city government for the residents. That's why he thinks public art is so important. There's a need to both draw attention to the problems and to elevate the quality of living for the people who live there.
"The experience of public housing speaks to our political moment, the theme of black lives matter," Councilman Torres told the Observer. "I would argue that at no other time has there been a deeper disregard for the lives of black and brown people in public housing. How else do you explain the decades of savage disinvestment from public housing at every level of government?"
Public art, like Groundswell's work, has drawn attention to these social issues. Artist Danielle McDonald, who has been working with Groundswell since 2003, says she's had people stop on the street and thank her while she's working on murals. Her projects have also recieved criticism, but she says that's part of the process.
"The process of researching for a mural and designing a message for the artwork can really be transformative for the artists and the community members involved," McDonald says. "Spaces are created in this practice that generate meaningful and necessary dialogue around real, and most often, complicated issues that are difficult to ordinarily have conversations about."