A New Report Identifies 30 Technologies That Will Save Lives in the Next 15 Years
A panel of 60 health experts creates a short list of easy-to-use devices and treatments that could dramatically improve global health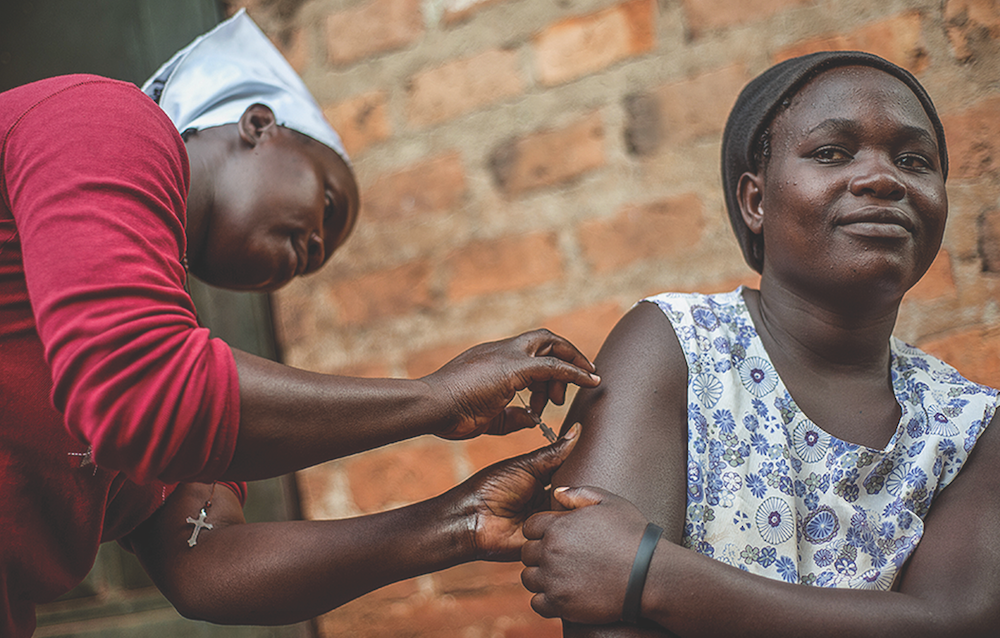 President Obama wasn't the only head of state visiting Ethiopia this summer. In early July, the United Nations brought global leaders to Addis Ababa, for the third annual International Conference on Financing for Development. The goal of the meeting was to outline what the UN calls Sustainanble Development Goals—a series of financial, social and technological targets that they want countries in the developing world to hit by 2030.
At the conference, the United States Agency for International Development (USAID), the Government of Norway, the Bill and Melinda Gates Foundation and global health nonprofit PATH released "Reimagining Global Health," a report outlining 30 innovations that will save lives in the next 15 years. The team spent a year analyzing current and future technology, by reaching out to all the partners they work with in the world of international health. They received 500 nominations from entrepreneurs, scientists and other experts in nearly 50 countries, which a panel of 60 health experts reviewed and whittled down to a short list of easy-to-use technologies that they felt could reduce child mortality, improve maternal health and reproductive rights, and combat both infectious and noncommunicable diseases.
By 2030, USAID, the Gates Foundation and PATH want to reduce the global maternal mortality rate to less than 70 per 100,000 live births; end preventable deaths of newborns and children under five years old; reduce premature mortality from noncommunicable diseases by a third; ensure universal access to sexual and reproductive health care services; end the epidemics of AIDS, TB, malaria and neglected tropical diseases; and combat other infectious diseases.
The groups want to consolidate investments from philanthropic organizations like the Gates Foundation and from government groups to go to the most high value projects, so that their products and services are cheap and accessible. "Strengthening the capacity of low- and middle-income countries to identify, develop, adapt, produce, regulate, assess, and share innovations is critical for a robust innovation pipeline," says Amie Batson, Chief Strategy Officer at PATH said in an email.
Making communities healthier also makes them more financially resilient. Former U.S. Treasury Secretary Lawrence Summers, who also contributed to the report, says that by investing in health technology now, globally we can save significant money and lives down the road. "With the right investments, we could reach grand convergence in just one generation, averting 10 million deaths every year by 2035. But today's health tools alone won't get us there," says Summers in the report.
Here are eight of the 30 new drugs, diagnostics, devices and services poised to help the developing world: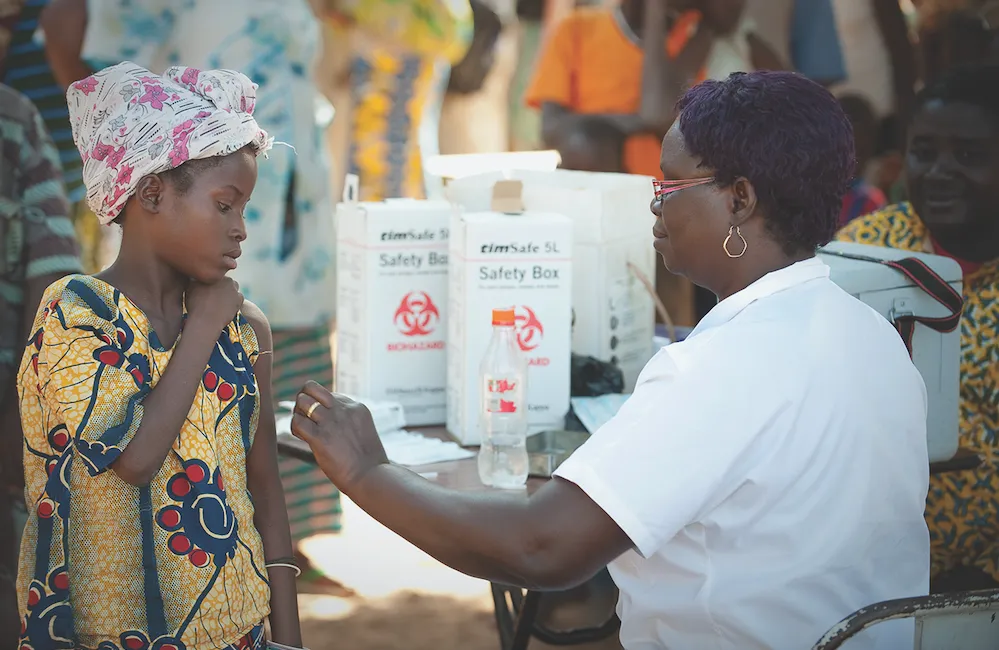 Chlorhexidine for Umbilical Cord Care
In the developed world, medical professionals clean babies' umbilical cords shortly after birth. But in the developing world, hundreds of thousands of newborns die each year from infections related to lack of antiseptic at delivery. If $81 million was spent on introducing chlorhexidine in home settings in the developing world in the next 15 years, the authors of the report estimate that more than 1 million neonatal lives could be saved, resulting in a 9 percent reduction in deaths due to sepsis.
Uterine Balloon Tamponades
One of the biggest causes of maternal death is postpartum hemorrhage, which can be stopped or slowed by inserting an inflatable tamponade into the uterus. Because of cost and lack of training, the devices haven't been used in the developing world. The report highlights one easy-to-use, low-cost option, called Every Second Matters for Mothers and Babies. Basically, a condom is attached to a catheter that's inflated with water through a syringe and a one-way valve. By investing $27 million in these devices, the group estimates that 169,000 mothers' lives could be saved in the next decade and a half.
Neonatal Resuscitators
Low-cost neonatal resuscitators could help the one in 10 babies who have trouble breathing at birth. They've been hard to bring into the developing world, because of cost, so these groups are working to identify and develop cheap, reuseable and easy-to-use options, including ones that health care workers can operate by hand.
Antiretrovirals for HIV That Can Be Injected Every Two Months
HIV is virulent and widespread in sub-Sarahan Africa, so, to try to slow the spread, these groups are looking at long-lasting drugs that could be injected into HIV patients every two months to treat symptoms and slow the virus' progression to AIDS. These options could prove more effective than easily forgotten daily pills.
Single-dose Antimalarial Drug
Malaria treatment is tricky for a lot of reasons, but one of the big ones is that the Plasmodium parasites that cause it, transmitted to humans by mosquitoes, are developing resistance to existing drugs. A single-dose antimalarial drug, OZ439, knocks out the resistant strains without giving them time to develop against the infectious disease. This solution will be critical to the 200 million people fighting malaria each year.
Portable Eye Scanners
For the 300 million people who experience it worlwide, visual impairment can have a huge impact on quality of life. But most eye troubles can be treated. The authors of the report acknowledge that, with little training, people in remote villages where eye doctors are few and far between could use portable, user-friendly eye scanners, like the 3nethraClassic, to diagnose cataracts, glaucoma and other conditions.
mHealth Innovations
Many non-communicable diseases, such as diabeties and heart disease, can be managed with diet and exercise. This often involves patients changing their habits and routines, but these life changes can be hard to track and stick to, especially if frequent checkups with doctors aren't an option. In the next 15 years, the report speculates that low-cost mobile phones will be leveraged to track behavioral changes. Doctors could send texts and patients could report to networks that hold them accountable.
Injectable Contraceptives
Last year, PATH developed Sayana Press, an injectable contraceptive that lasts for three months. Unlike other contraceptives of this type, this one is designed for home use. The single-use shots can be distributed to individuals, who can discretely administer them on their own.