The March for Our Lives Activists Showed Us How to Find Meaning in Tragedy
After the massacre at a Florida high school, these brave students provided a way forward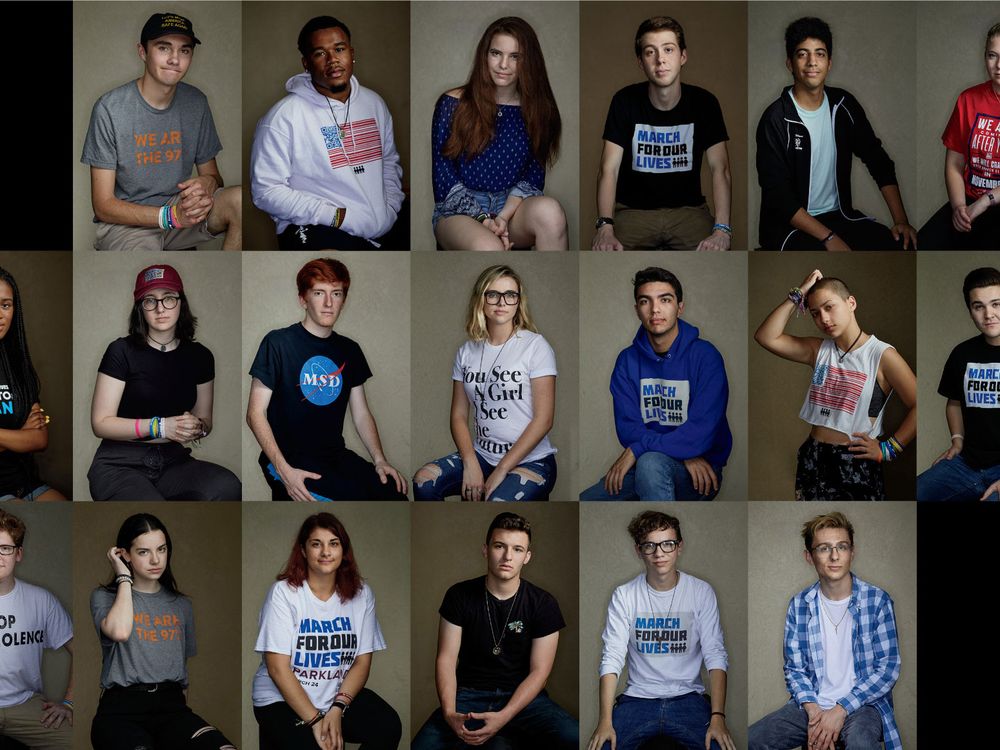 The most powerful American youth movement in decades was launched on February 14, Valentine's Day, in the hours after a 19-year-old gunman armed with a semiautomatic rifle walked through the doors at Marjory Stoneman Douglas High School in Parkland, Florida, and for six long minutes shot at students and staff, massacring 17 of them.
David Hogg, a senior, heard the gunshots while sitting in AP environmental science. Jaclyn Corin, a junior, who would learn the next morning that her friend Jaime Guttenberg was killed, missed the gunman at the entrance by minutes. She was back in study hall when the fire alarm went off. When her best friend told her that she'd heard gunfire, they ran to a classroom and waited, shaking in the dark, before a SWAT team finally arrived. Senior Emma González spent the hours inside a locked-down auditorium, while Hogg hid with others inside a classroom closet, where he turned his cellphone camera on himself. In a video that went viral, he made an urgent plea: "I call on the legislators of this country to take action and stop this from happening," he said. "Forget the NRA, forget all the political backing. Take a stance. For human lives. For children's lives."
Of the remarkable qualities displayed by the 20-some founding members of March for Our Lives, as the movement created after the killing became known, one of the savviest was intuiting, nearly instantly, that time was not on their side. That very first night, after the assailant was arrested off-campus and the school had been cleared, Hogg found a news truck and gave his first interview on national TV. On Instagram, Corin urged her already growing follower base to contact their elected officials and demand stricter gun control laws. Cameron Kasky, a fast-talking theater student, quickly came up with the hashtag #NeverAgain, which he shared on Facebook and Twitter. He refused to let the media turn the murders into one more "dog and pony show," he told me recently, filled with images of weeping survivors.

Over the coming days, Kasky and a growing band of Parkland students, most of them juniors and seniors, gathered at Kasky's house and strategized about a mission, starting with a demand for stricter background checks for gun buyers. The students gamed out how to use social media to their advantage: Anyone who didn't have a Twitter account made one, and the students soon became adept at creating memes and quips to call out the National Rifle Association and NRA-backed politicians. And they decided that their movement would be premised on a nonpartisan message of common-sense gun control reform. "If we start endorsing Democrats," Kasky told me, "it implies only Democrats can pass these laws."
Among those in Kasky's living room was Corin, the class president for two years, who had been coping by doing what she did best: organizing. She hatched plans for a 100-student bus trip to Florida's State Capitol, to lobby legislators about gun control. At a rally in Fort Lauderdale, González, whose raw intensity, anger and tears would make her the movement's public face, and its heart, gave her iconic "We call BS" speech. On CBS's "Face the Nation," the group, now including González and Hogg, announced plans for a mass demonstration in Washington, D.C. the following month to rally for stricter gun control laws. It had been four days since the massacre.
"We were going 93 million miles an hour," González told me recently of those early weeks. "We never wanted a break. We never wanted to wait." That speed and intensity paid off: Only five weeks after the shooting, the "March for Our Lives" rally in Washington drew up to 800,000 people, and inspired sister marches in 800 cities around the globe.
After that, no one could have blamed the students if they had wanted to step back. They'd done more than their share. And because the movement had turned them into public figures, they had to withstand attacks from some NRA supporters, as well as right-wing pundits and politicians. Meanwhile, they still had high school to finish. They had their lives to piece back together, college on the horizon.
Instead, founders including Corin, Hogg, Jammal Lemy, and brothers Matt and Ryan ­Deitsch, dreamed up a nationwide bus tour, inspired in part by the 1964 Freedom Summer, when student volunteers fanned out across Mississippi to register African-American voters. In this case, in addition to registering voters, they'd connect with other young activists to promote the movement's broadening agenda, which now includes ten specific policy goals, from banning assault weapons and high-capacity magazines to funding gun violence research, which has been blocked since 1996 after lobbying by the NRA and others.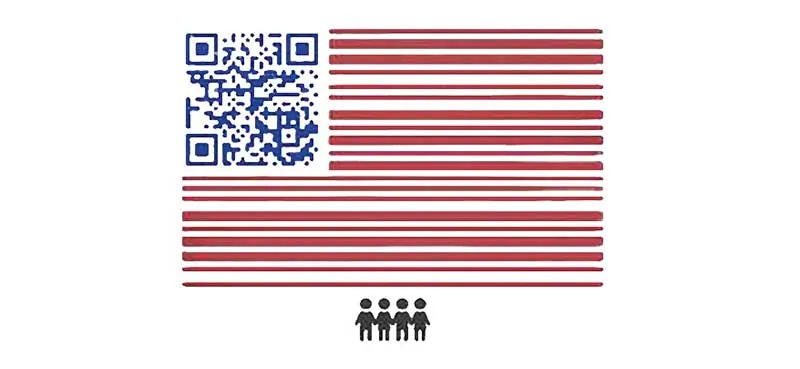 This summer's "Road to Change" tour lasted two months and included 50 cities. At any given time about 20 Parkland leaders and student activists from elsewhere traveled together on a white-and-silver bus, flanked by two black SUVs with security guards. (Hogg in particular has raised the ire of some fanatics, and has received repeated death threats despite regularly reminding the public that he and the movement support the Second Amendment, and that his father, a former FBI agent, owns a Glock.) A separate Florida tour included 25 cities, and visited every legislative district in the state. The bus was the students' "safe space," Corin said: no press allowed. The small group of adults onboard included a therapist and publicity and event crews who helped with media, hotel reservations and other logistics. "Anyone over 20 works for us," Hogg told me one afternoon in Oakland, California. "They are our interns."
Every night was a new hotel, every morning a new agenda with up to five events beginning at 9 a.m. and ending after 10 p.m.: town halls with audiences reaching into the thousands, meetings with youth leaders and victims of gun violence, rallies, candlelit vigils, plus too much fast food and too little sleep.
"If I need to cry, I find half an hour to cry by myself," González said in August, curled up on a chair outside the Lyric Theatre in Blacksburg, Virginia. It was not just the pace that got to her, but hearing repeated stories of gun violence. Like Hogg, González wore a crowd of memorial bracelets for Parkland victims on her left wrist; underneath her flannel shirt, which she draped backwards like a Snuggie, she had on a "Straight Outta Standing Rock" T-shirt.
Corin, ever the organizer, ran logistics, connecting with youth leaders at each stop. Hogg, a policy wonk, researched each community's demographics and its history of youth voter turnout and mass shootings. "It's not just for speeches," Hogg told me. "When I talk to people one-on-one, I need to understand the place I'm talking about." González brought inspiration, mischievousness and light, including for Hogg, who considered González his closest friend on the tour. In a back room at the Lyric Theatre, she ruffled Hogg's hair as he sat hunched over his laptop; later, as Hogg peppered me with facts about the NRA, she walked up to him, put her face a couple of inches from his, and burped.
The tour showcased the movement's increasing breadth—and a shrewd understanding that in the long run, if the movement hopes to create lasting change, it has to grow beyond its famous founders. "We need to decentralize," Hogg told me. The activists no longer pushed messages only about gun violence in schools, but also gun violence in domestic abuse, police brutality, suicide and against the LGBTQ community. Along the way, the tour, reflecting the movement's growing diversity, brought onboard student activists of color from Harlem to St. Louis, from Houston to Milwaukee, many of whom have since become integral leaders in March for Our Lives.
In August, the Pew Charitable Trusts published an analysis crediting the group with influencing "a year of unparalleled success for the gun-control movement," ranging from banning so-called "bump stocks" to nearly 50 new gun control laws passed in 25 states, including 14 with Republican governors. By tour's end, the students had registered at least 10,000 young voters and met more than 50 youth groups. This fall, ahead of the midterm elections, they helped organize voter registration drives in high schools and colleges nationwide. In October, after publishing a book, Glimmer of Hope, they were back on the road, with a final "Vote for Our Lives" event in Parkland on November 6, Election Day.
March for Our Lives now has more than 60 official chapters, and Corin told me that in 2019 she expects that to grow into the hundreds. One priority will be to reach more middle and even elementary school students. It was no accident that at the last rally of the summer tour the final speaker wasn't Hogg or González. Instead, three young activists, including 10-year-old Yolanda Renee King, Martin Luther King Jr.'s granddaughter, stood in front of an audience of 2,000 and spoke about creating political change. Two had to climb onto milk crates to reach the microphone. González stood with other March for Our Lives leaders quietly behind them. They were there to remind the audience that, as they like to say, the young people will win.