Legos Go Sustainable, and Everything (Really) is Awesome
To reduce its carbon footprint, the toy company is searching for a sustainable material for its bricks by 2030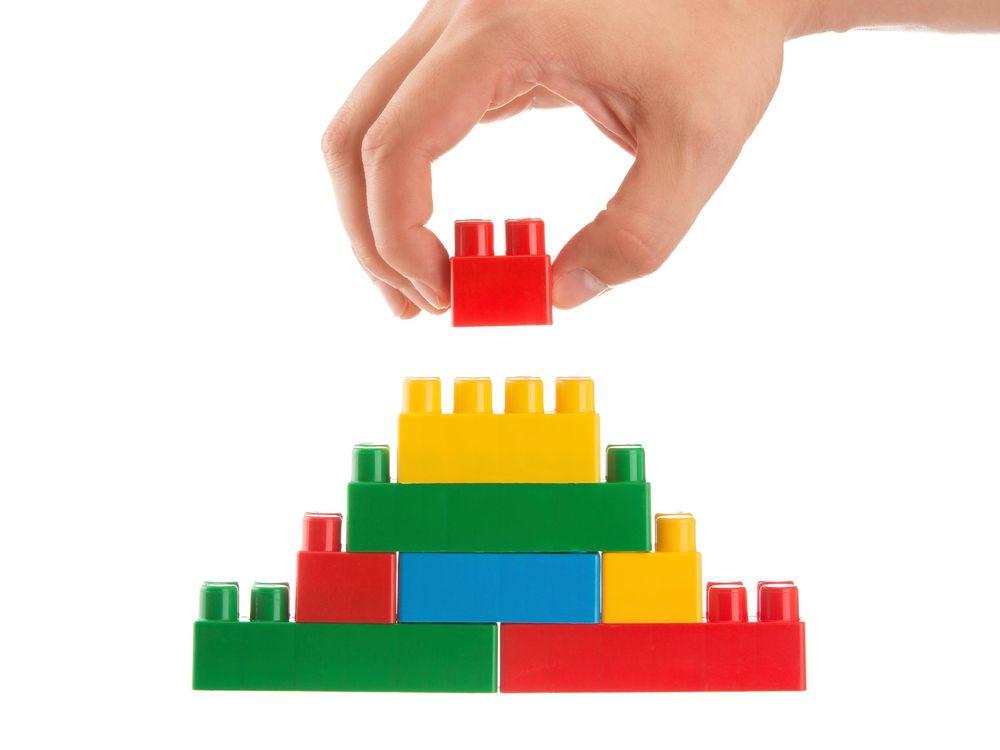 Lego has added different styles and kits over the years—pirate ships, the Simpsons, a controversial pink- and purple-heavy "Lego Friends" line for girls and later a set of female scientists. But, the basic bricks have remained essentially the same shiny, hollow-tubed plastic rectangles first introduced in 1958.
Now, the company is poised to make a big change. Lego recently announced that, by 2030, its bricks will be made of sustainable materials. The shift won't necessarily change the look or feel of the toys, but it could have a big impact on the environment.
"The plastic we use today is oil based," says Roar Rude TrangbækIt, a press officer at Lego. "It offers great quality, it delivers what we require in terms of ensuring the highest safety standards are met, [and it allows us to] make a product that is very durable and lasts generations. However, it is made from a non-sustainable substance."
But what will this new, sustainable material be?
To answer this question, Lego is investing 1 billion Danish kroner (nearly $150 million) in a sustainability center. The center, slated to be up and running this year, will be based at Lego headquarters in Billund, a small town on Denmark's Jutland peninsula, but there will be satellites in locations not yet disclosed around the world. The company will be looking to hire more than 100 employees, from chemical engineers and materials experts to product designers.
In 2014, Lego made more than 60 billion bricks. The company says the vast majority of its environmental footprint comes from the creation of the raw materials used to make those bricks, so changing these materials will dramatically reduce its environmental impact. In 2013, the company used about 247,000 gigawatt hours of energy (the average family home uses .008 gigawatt hours per year). 
While it has been a subject of some confusion, this announcement does not mean that Lego is phasing out plastics, TrangbækIt says. "Plastic can also be made from sustainable or bio-based raw materials," he explains.
There are a number of so-called "bioplastics" on the market, made from corn, plant sugars or other types of biomass. You can buy corn-based disposable cutlery, drink water from biodegradable bottles and eat deli salads out of containers, all made from bioplastic, at a number of nationwide supermarkets. Though bioplastics are sustainable in the sense that they're made from a renewable resource, critics say they can't be recycled, they release large amounts of greenhouse gases when decomposing in landfills and they contribute to food insecurity by using edible resources.   
If Lego opts for a bioplastic, the challenge will be finding the right one. Some bioplastics would be unworkable as a Lego material because of their low melting points—no one wants to return to their car on a hot day to find half-melted Lego people stuck to the seats. Other types of bioplastics are brittle.
TrangbækIt says Lego is open-minded when it comes to looking at new materials. They'll be looking at a wide range of materials besides bioplastics, including recycled plastic. Legos are, of course, not meant to be thrown away, which makes their environmental footprint calculation different than that of, say, plastic picnic tablecloths.
Lego has launched several sustainability efforts in recent years. This winter, Lego began operations of their first wind turbines, a farm of 78 off the coast of Germany. The company hopes to run on 100 percent renewable energy by 2020.
Lego does not foresee any fluctuation in the prices of kits due to the changes, TrangbækIt says, though it's too far in the future to say for sure.
If all goes according to plan, everything should be as awesome as the Lego Movie song promises.