Your Lego Castles Can Be Captured In 3D (There's An App For That)
A physical-to-digital game sets allows kids (and adults) to bring real-life creations to apps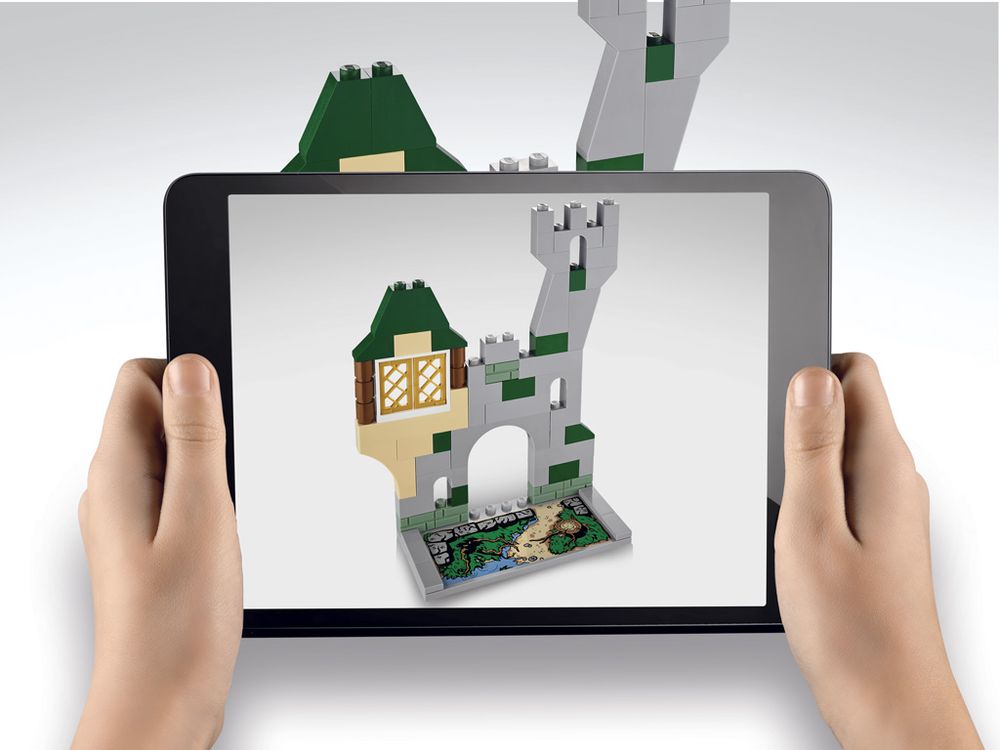 If left to their own devices, many kids will spend hours noodling with games on phones and tablets, which some experts say can have a negative impact on cognitive development, among other physical side effects.
But it's getting more and more difficult to break them from these digital habits.
"In our research, we found that kids make no distinction between physical and digital play," says Ditte Bruun Pedersen, senior design manager at the Lego Future Lab. That's why the Danish company is leveraging sophisticated 3D capturing technology to blend kids' physical and digital worlds like never before.
The new Fusion series of playsets, which Lego unveiled today, guides kids through creative builds with the iconic blocks in the real world  and then imports their designs into a series of apps.
It works like this. Each Fusion playset—of which there will be four—comes with about 200 Lego bricks, a building base and a free app download (via iOS or Android). Everything about this is familiar, except the base: each one has a distinct ID tag—the toy equivalent of a QR code—that will help the app identify and scan what's built on top of it. 
It's not Lego's first foray into digital capture, but it is its most sophisticated. In 2011, the company released the Life of George, a playset that paired with an app and challenged kids to re-create photos that George, the hero, had taken out of Lego bricks. But the images were always flat, and the app didn't allow for creative builds the way Fusion does.
This time around, Lego partnered with Qualcomm, a company that knows a thing or two about toy digitization, to create image capture that's able to recognize and recreate 3D objects. It's a level of sophistication most-often found in software intended for 3D modelers. Autodesk's 123D Catch app, for example, converts snapshots of physical objects into computerized 3D models.
With Lego's new product, kids begin each session in the app. Let's take Fusion Town Master, for example. In this game, the protagonist is the mayor of a yet-to-be-built small town. In the app, another character might approach the mayor and request a police station. That's when the child puts down the tablet or smartphone and starts building. He or she snaps together the facade of a station in the real-world. Now, he or she is ready to capture it with the app, uses a device's built-in camera to scan the code on the building base. The code helps the app figure out which bricks are stacked on top of the base and where. Within about five seconds, the building appears in the kid's digital town, and they're on to the next task.
So far, the response from testers has been positive.
"Kids get so excited when they see their creations on the screen," Pedersen says. "They start dancing around. It's really great."
(In a demo for Smithsonian.com, the app had a little trouble digitizing a house with 100 percent accuracy; Lego says that they're working with Qualcomm to perfect the capture technology before the official launch later this summer.)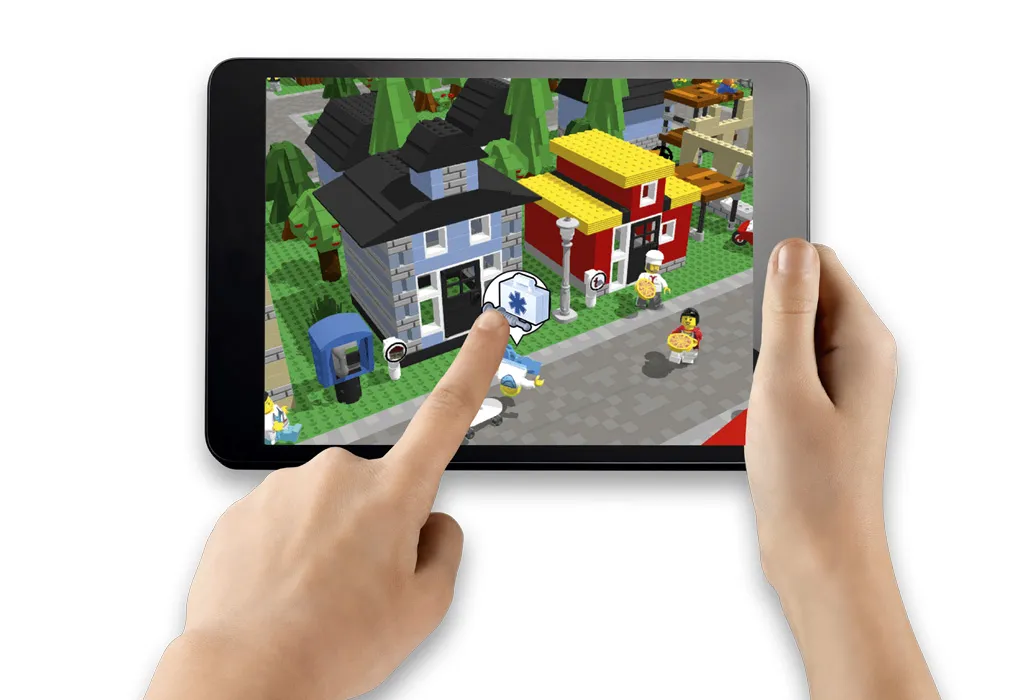 It's the relationship between the real and the digital world that Pedersen thinks will help Fusion succeed where many other physical-to-digital toys, such as Skylanders, have fallen short. Typically, the move from an in-real-life toy, like an action figure, is a one-way street; once the character is captured by the game, kids get shanghaied in the digital realm.
"Parents hate that black-hole gaze kids get when they're staring at a device," says Pedersen, who headed up Fusion development. "So we wanted to create something that keeps [kids] moving back and forth between physical and digital."
With Fusion, kids will learn how to optimize designs in the real world so that they will function better in the digital world. Another Fusion title, Battle Towers, guides kids as they construct a castle and defend it against an in-app enemy. It challenges them to plan and build structures that will mesh well with their digital defenses—for example, they may want to have a series of small windows through which an archer could shoot.
The first three of the Fusion sets—​Battle Towers, Town Master, and Create and Race, in which kids must construct the ideal car to win a demo derby, a race, or a stunt course—will be available in August for $34.99 each. The fourth title, Resort Designer, will follow in September.