Why Jony Ive Is Apple's Design Genius
His work has become the seeds of a tech revolution that is rapidly changing our lives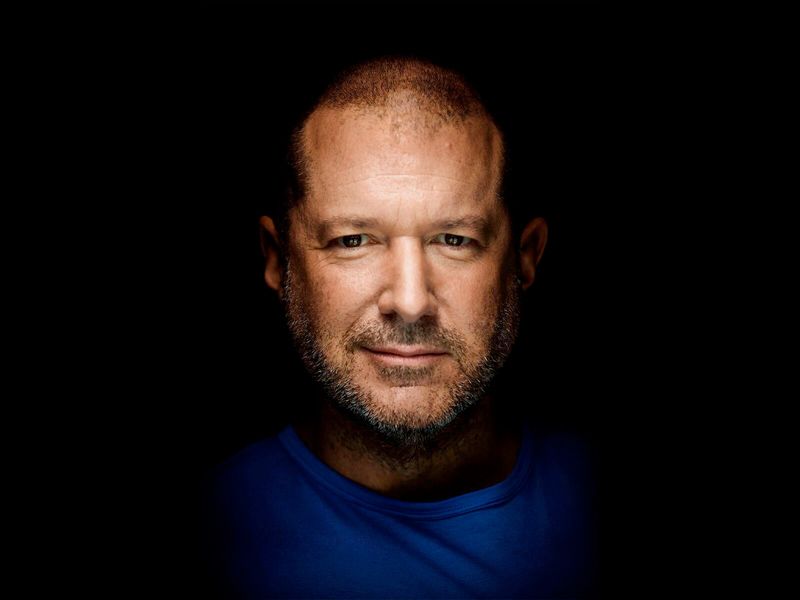 When Jony Ive was a boy, his father, a college professor of design and technology and a silversmith, presented him with an unusual Christmas present—an agreement. "If I spent time determining what I wanted to make and developing the idea with drawings," Ive recalls, "he would give me some of his time, and together we would go into the university workshops and complete it." Over the years they built furniture, a go-cart and parts for a treehouse, working in wood and a variety of metals. "From the earliest days I can remember, I loved drawing and making things."
He has been making things ever since, including the most sought-after gadgets on the planet.
The chief of design at Apple, Ive was Steve Jobs' closest confidant, and now, at 50 years old, six years after Jobs' death, he's one of the two most important people at the world's most valuable company, the other being CEO Tim Cook. Of the handful of companies that have come to define technology in the 21st century, including Amazon, Facebook and Google, only Apple depends on selling its own hardware. And Ive's mark is on everything Apple builds, from the airy, minimalist chic of its 497 retail stores to seminal devices like the iPhone and iPad, and newer pieces like the Apple Watch and the upcoming HomePod speaker.
It's clear from my recent interview with Ive—he's sitting on a sofa in a suite at the Carlyle Hotel in Manhattan—that his artistic impulses haven't changed much since childhood: He has always sought to make things that aren't just beautiful but are supremely functional as well. Raised outside London, he studied industrial design at Newcastle Polytechnic in the north of England. "Drawing wasn't ever an end to itself, and it wasn't about self-expression," he says. Rather, it's the spark of a dialogue between inspiration and possibility. "Over the years, my drawings have become more and more sparse. It's often only partly an object. Then the idea sort of bashes backward and forward between a thought, a conversation, another drawing, this time to share the idea. It remains very fluid for quite a while."
One of the Ive creations that Apple launched this fall is the company's vast new headquarters in Cupertino, California. The Ring, as Apple employees call the main building on the new campus, is an enormous glass circle that wraps around a landscape of meadows and imported California hardwood trees. Ive spent more than five years working closely with the British architect Norman Foster on virtually every detail, from the 900 curved, 45-foot-long glass panels that serve as walls, to the elevator buttons, which are subtly concave (like the home button on an old iPhone) and made of brushed aluminum (like a MacBook).
Inside the building one clear, sunny afternoon this fall, the main spaces were flooded with natural light, especially the four-story-high cafeteria, with room for 700 people. Two enormous 85- by 54-foot glass panels serve as the cafeteria's exterior wall when the weather is dreary—but on most days, like this one, they slide open to a large outdoor patio, where another 1,700 people can gather to eat organic, locally sourced fare. Each piece of the building's exterior glass has been designed to be as transparent as possible, to minimize the distinction between indoors and out.
Perhaps not surprisingly, the design studio commands the very best views, from the fourth floor of the Ring, near the offices of the top executives. The studio is huge, and Ive is as excited about its possibilities as a kid finally given a chance to tinker in his dad's workshop. For the first time, Ive has enough workspace for Apple's hundreds of designers, and the idea is to make sure they get in each other's way: industrial designers and motion graphics experts and font experts and computer interface designers who will bump into each other and be inspired to think in new ways. The studio will even house several milling machines, to turn out prototypes. "I think you only really understand a material—its properties and attributes and, importantly, the opportunity the material allows—if you actually work it yourself," Ive says. "And the most remarkable point in the whole process is when you make the first model. We might like it, we might not, but the first model you make, everything changes."
It's a truism in tech design that it takes a great deal of work to make something easy to use, and no company has proven the principle more spectacularly than Apple. It came straight from Jobs, who pushed his engineers and designers to remember that it wasn't the device that customers wanted—it was the experience, the information, the services, the apps, the ability to edit spreadsheets and documents, to watch video, send email and texts, play games, take photographs—the countless things we do today (effortlessly, for the most part). You can debate the consequences of this new power at our fingertips, but there's no denying it's a revolution in the daily lives of rich and poor alike, and that Apple has set the pace, led by Ive's answers to Jobs' questions. Jobs loved the iPad, which he called an "intimate device" because it was immersive, like a good book—a window into whatever worlds you chose to explore. "In so many ways," Ive says, "we're trying to get the object out of the way."
The iPhone X, which Ive now holds up for me to see, is Apple's first phone to have that same transporting quality. It's really a supercomputer a third-of-an-inch thick with an all-glass front display and back casing that curves seamlessly into the steel band that wraps around the sides. Ive places his space-gray iPhone X on the coffee table next to my iPhone 7-plus, whose white bezel frames its rectangle of glass display. Mine is only a year old, but it looks clunky in comparison. Ive picks up my iPhone and gives a pointed appraisal of his own earlier handiwork: "It now seems to me a rather disconnected component housed in an enclosure." Apple is rarely the first to implement a new technology, and Samsung and other companies have already introduced phones with all-glass digital displays. But when Apple feels the time is right, it's known to execute at a higher level than competitors. "This is something we've aspired to for years," Ive tells me.
The company likes to promote the idea that its products are so intuitive they vanish inside the user experience, but Ive really believes in it. Still, they don't always hit the mark. The first product Ive shepherded to market after Jobs' death, the Apple Watch, should have been the ultimate "intimate device": What could be less obtrusive than a tiny computer you wear on your wrist? In fact, though the first Apple Watch had defenders ("smartwatches finally make sense," the Wall Street Journal wrote), many critics slammed it ("you probably shouldn't buy one," warned the tech website Gizmodo). I stopped wearing mine after two weeks. The interface was cluttered, and unlike my iPhone, I had to stop walking to use it on the street.
Two years later, reviews of Series 3, as the new watches introduced this fall are called, are glowing ("the next iPhone," Wired proclaimed). How did that happen? Ive, and Apple, adapted. They realized they had been underplaying the watch's role as a fitness tracker and brought on Nike as a partner. "We don't get it right all the time," Ive says of the long process of perfecting any Apple product. "As designers, you're having to constantly learn." By September, the Apple Watch had reportedly become the best-selling timepiece in the world.
A Note to our Readers
Smithsonian magazine participates in affiliate link advertising programs. If you purchase an item through these links, we receive a commission.