Why John Leguizamo Is So Invested in Telling the Country About Latino History
His uproariously inventive one-man show, soon to be shown on Netflix, puts the story of a neglected culture center stage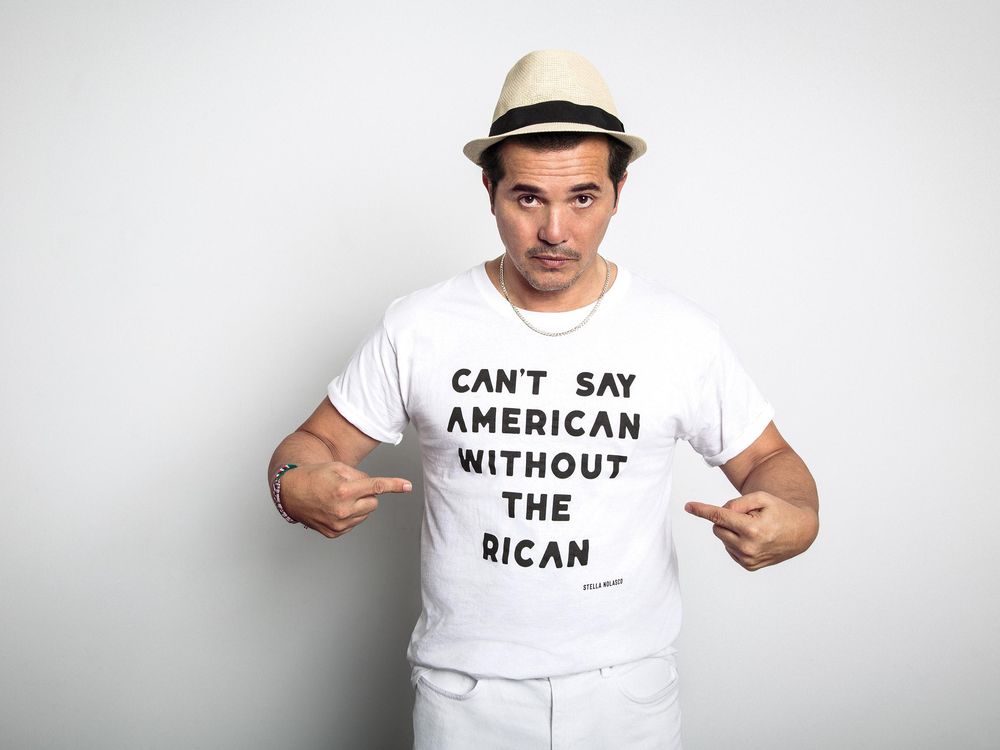 Forgive John Leguizamo if he checks his cellphone while dining with you. It's not the usual celebrity self-importance thing. It's that he has so much history crammed into his head that he can't always recall every factoid he's after. He might have to do a quick internet search to pin down the name of, for instance, Josefa Segovia, a Mexican who in 1851 became the first woman lynched in California, after killing a man who tried to attack her.
Leguizamo's brain wasn't always so overcrowded with the triumphs and tragedies of his forebears. For most of his life, he admits, he didn't know all that much about his heritage. But then he put together Latin History for Morons, a solo performance piece with all his usual outlandish humor but also crammed with enough real history to make a good start on a textbook.
In the show, which opened at the Public Theater in New York before a five-month run on Broadway, he conducts a saucy tour of 3,000 years of Latin American history, introducing individuals and cultural contributions that probably didn't come up in whatever history classes you took. Latin History for Morons won a Special Tony (an accolade not voted on but bestowed directly by a Tony Awards Committee) for Leguizamo's solo performance (the show also was nominated for best play). On November 5, Netflix will premiere a version of Latin History that was filmed at the New Jersey Performing Arts Center in Newark.

From the very start, the response to his material was passionate engagement. "A lot of audience members came up to me and said, 'What three books can I read? Where can I find this information?'" he recalled over breakfast at a restaurant near his home in Manhattan's West Village. "Lots of people were curious. Even 13-year-old kids were going, 'Why isn't this taught in the school?' What 13-year-old kid do you know wants to be forced to read more?"
Leguizamo, who is 54 and was born in Bogotá, Colombia, and grew up in Queens, exploded onto the American entertainment scene with Spic-O-Rama and Freak and other brash solo shows that drew on his experiences as a Latino. His fledgling TV and film career began to take off (130 roles so far), and now he is fully in the mainstream. His work in the miniseries "Waco" earned him an Emmy nomination this year.
Leguizamo got the idea for Latin History about six years ago, when his son, Lucas, then in middle school, was being bullied by classmates because he was Latino. Hoping to make Lucas proud of his heritage, Leguizamo found out that his knowledge of Latino history was incomplete. He even mixed up the name of the South American tribe he is descended from, the Muisca, with the language of that tribe, Chibcha—a mistake his son's teacher caught when the boy repeated it.
"I had to win his trust back," Leguizamo said. "So I started doing a lot of research to be accurate for my son." That quest became an obsession. "Considering all the things that I found out that were not in any history textbooks, in any Ken Burns Civil War documentary, in any Band of Brothers by Spielberg, in any Discovery Channel show—the huge numbers, and the participation, and the blood we shed in the making of this country—it's wild to me," he said with a combination of perplexity and anger.
But turning his obsession—"I love the history!"—into a show was a trial. The show combines the personal story of his efforts to help his son with a ribald romp through the Latino past. Complete with costumes. (You should see him as Frida Kahlo.) Workshopping the piece at the Berkeley Repertory Theatre in California, he kept hearing the same thing: less history, more of the father-son tale.
"Everybody said, 'What we love is the personal side,'" he said. "I go, 'Nooooo. I really don't want to go into that, because it's my son's life, and I don't really want to put that out there.'"
By now, though, he was on a mission, and thus willing to brave a more personal approach. "With all the things happening to Latin children in this country—high school dropout rate!—I know it's a lack of history and representation in schools that makes us vulnerable. It's a damaging dynamic and I experienced it. So I was hoping that my show was going to be an antidote. The Incas had the largest empire of the time, bigger than the Ming dynasty, czarist Russia or any European country."
Leguizamo's efforts to reach a vastly wider audience takes a leap forward with the Netflix premiere, and a PBS documentary is in the works on the making of the show.
He feels strongly that teaching Latin history is the first step toward conquering prejudice, and he dreams of using his research to create a history textbook. And many of the historical figures he encountered—war heroes, activists, victims of injustice—lived lives that seem made for Hollywood. "I'd like to make those movies," he said. "Even if I'm not in them."
Join John Leguizamo at a Smithsonan Ingenuity Festival free event, December 6 at 12 pm, at the National Museum of American History. Leguizamo will discuss his groundbreaking one-man show, Latin History for Morons, that traces the marginalization of Latinos in U.S. history and celebrates the unsung contributions of Latinos to the American narrative.