What Makes Janelle Monáe America's Most Revolutionary Artist
The musical virtuoso leaves her old persona behind with her third album, Dirty Computer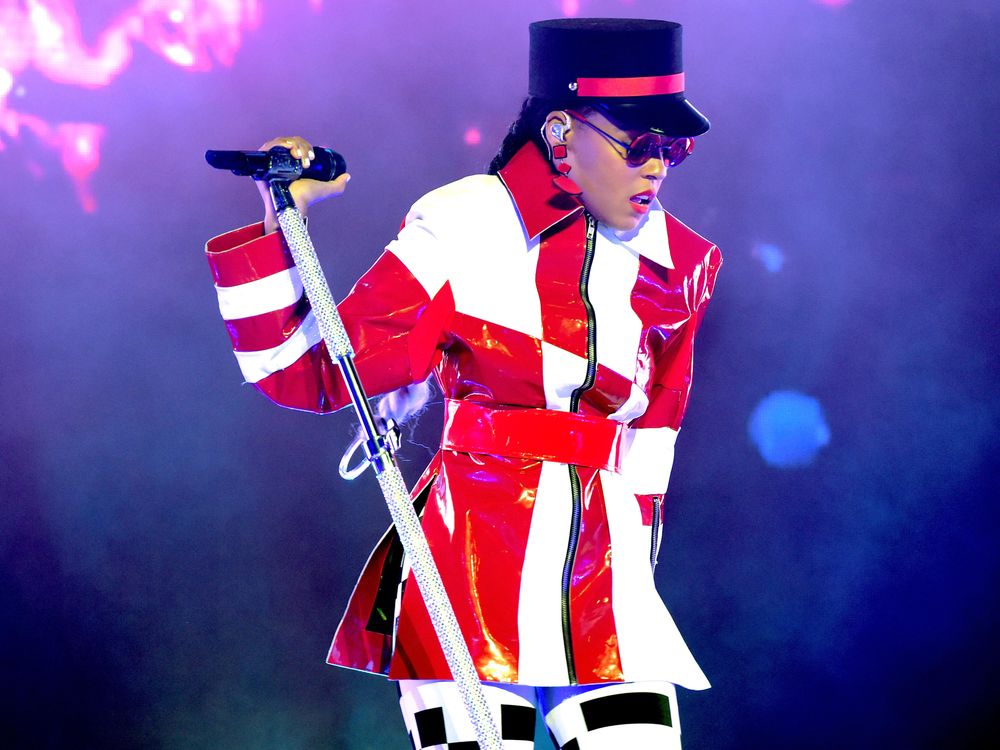 Every generation deserves an artist like Janelle Monáe: an out-of-the box creative who challenges both the mainstream and the underground to keep up with her futuristic vision.
With her third album, Dirty Computer, released in April, Monáe realized that the person she needed to challenge most was herself. The sprawling, pop-leaning epic that features appearances from friends (Zoë Kravitz, Grimes), heroes (Brian Wilson, Jon Brion) and heroes she can now call friends (Stevie Wonder) signaled the first time Monáe would fully shed the skin of the fictional Cindi Mayweather, the android persona whose story is explored in her previous two albums and debut EP. Now, it was time to meet Monáe: imperfections and all.
"I was really afraid for anybody to see me not at the top of my game," she told me back in April, when I visited her Atlanta-based headquarters. She was anxious about the release of Dirty Computer, worried how people would receive her story as opposed to Mayweather's. "But I'm at a space where my vulnerabilities and my honesty have become cooler to me," she continued. That honesty meant opening up to her fans and the world as a queer black woman in America. "I think for a while I was trying to clean myself, trying to make myself appear perfect." But now: "I respect the dirt. It's about the dirt and not getting rid of it."

Janelle Monáe Robinson grew up in a working-class family in Kansas City, Kansas, singing in church and later pursuing musical theater, first in high school and later during a brief stint at college in Manhattan. But New York City began to feel like the wrong place to start, so she relocated to Atlanta, where she worked at Office Depot and sang on college campuses. Her industriousness led to connections to her creative soulmates Nate "Rocket" Wonder and Chuck Lightning, who perform as the funk duo Deep Cotton, and Big Boi of the hip-hop duo Outkast, who brought her to Sean "Diddy" Combs and Bad Boy Records.
She made her debut in 2007 with Metropolis: Suite 1 (The Chase), a genre-jumping EP that caught Prince's ear (he became a mentor) and got her a Grammy nomination (for the song "Many Moons"). Her fusion of rock, funk, hip-hop and R&B proved timely, even ahead of the curve. Her first LP, The ArchAndroid, followed in 2010, building up to 2013's The Electric Lady, an elaborate opus that gave a taste of what she could do without Mayweather's tale as her album's spine.
Monáe started thinking along the lines of Dirty Computer even before she released The ArchAndroid. The concept came out of pivotal therapy sessions that helped her identify the ways she internalized the parts of herself she was afraid of. Accepting her "dirt" has helped many others do the same.
"It leaves me speechless whenever I see people writing a line about how the music has helped them come out to their family, has helped them not feel so alone, has helped them find courage to walk in [their] truth," she said when we spoke again in October. "All of those things just make me very humbled."
Monáe has spent months taking Dirty Computer on tour, bringing to life the nearly hourlong video, or "emotion picture," that threads together the album's songs and stars Monáe and her friend Tessa Thompson as radicals in an oppressive, futuristic society who are detained and "cleaned." The concerts reflect the thrillingly free world Monáe's and Thompson's characters inhabit before running afoul of the authorities.
"Although this is personal work, it's not solely about me: It's about us," she says, referring to both the music and its performance. "'Community' was one of the words that I kept in my heart the entire time that I was making the project. [I'm] creating this space for other dirty computers like myself, to feel loved, to feel heard, to feel seen, to feel celebrated."
This yearning undergirds all of Monáe's work. She took notable roles in two of 2016's most lauded films: in Hidden Figures, she played the groundbreaking NASA engineer Mary Jackson, and in Moonlight, she played Teresa, the woman who provides a safe space for the young protagonist, Chiron, as he comes to terms with his homosexuality and escapes a volatile home life. Next month, she'll appear in Welcome to Marwen, beside Steve Carell; she plays G.I. Julie, whom Carell's character befriends as he recovers from a violent assault. "I connect with these women who are strong and uplifting and they don't get the love and the respect that I feel like they deserve in real life," she says. "I feel a personal responsibility [to] honor [them] whenever I can."
Her work also extends offstage. Before Time's Up—which she proudly participates in—was founded, she established Fem the Future to empower women in the entertainment industry. She partnered with Belvedere vodka to launch "A Beautiful Future," which helped produce short films written and directed by women to answer the question, "What does a beautiful future look like to you?" It's the same question Cindi Mayweather aspired to answer as she fought for her right as an android to love a human. It's the same question Monáe aspires to answer on Dirty Computer. "A beautiful future," she says, "looks like one of inclusion for me."