How Drunk Are You? Ask Your Bracelet
The BACtrack Skyn, a wearable similar in style to a Fitbit, tracks your blood alcohol level in real time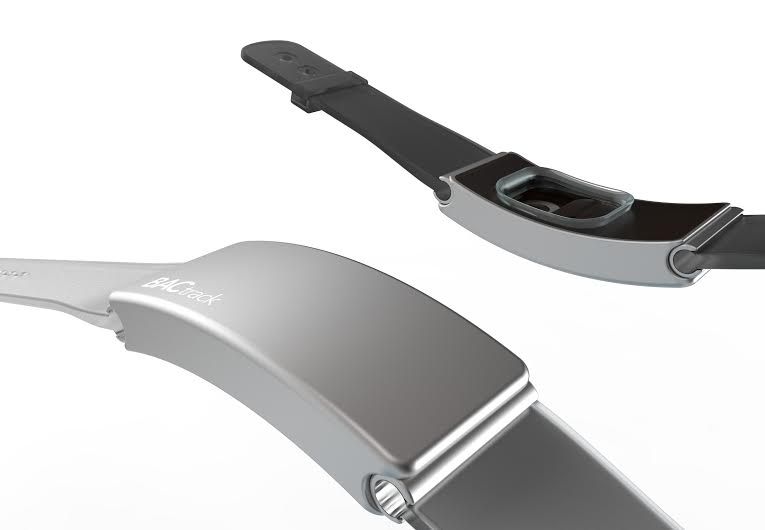 Researching alcohol use disorder is a major challenge for scientists. Intentionally or unintentionally, subjects' self-reports of their drinking tend to be less than accurate, which makes collecting good data difficult.
This predicament led the National Institute on Alcohol Abuse and Alcoholism at the National Institutes of Health to fund a contest for a wearable alcohol biosensor. The Institute advertised a $200,000 prize for the creator of the best "discreet device capable of measuring blood alcohol levels in near real-time."
The winner, announced last week, is BACtrack, the maker of portable breath alcohol testers, for its new device known as the BACtrack Skyn. Resembling a Fitbit, the BACtrack Skyn is a wristband that uses an electrochemical sensor to track the alcohol molecules in your sweat. It then converts that data to a traditional blood alcohol content number (like 0.08), with which most people are more familiar. An accompanying app collects the data via Bluetooth. Unlike the SCRAM (Secure Continuous Remote Alcohol Monitor) ankle device used by law enforcement to track parolees and people under house arrest, the Skyn is unobtrusive and voluntary.
"[Researchers] needed something to help them produce better data in order to make strides in health care," says Stacey Sachs, the vice president of marketing for BACtrack. "We see that as a starting point."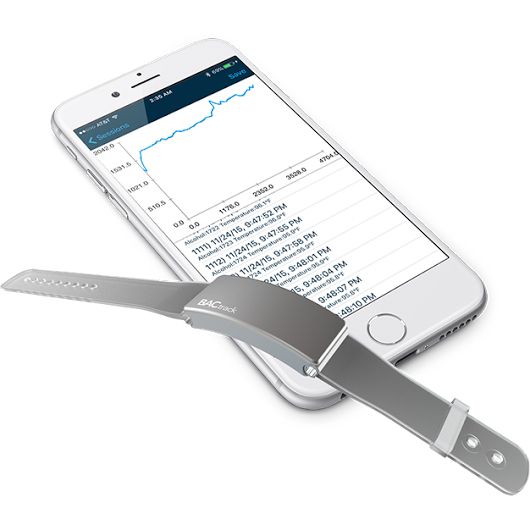 In addition to aiding research, Sachs says the Skyn has a number of applications for personal use. The device could be used by the health-conscious to track their drinking, much as a Fitbit tracks exercise and calorie burn. Those worried about their drinking could use the device as a sort of alcohol-use diary, without the lies of self-reporting. They could then share the information with a doctor or therapist. The Skyn could also help partiers learn when they're approaching their limits.
"It could be, 'OK, slow your drinking down, call an Uber,'" Sachs says.
It could also help recovering alcoholics maintain accountability. The user can set the device to share data with others. A recovering alcoholic looking to build back trust with family members could set the Skyn to alert a spouse or parent if their blood alcohol level goes above 0.
The Skyn's advantage over traditional breathalyzers, which BACtrack also produces, is that it gives you real-time data, Sachs says. (The wearer should know, though, that it takes about 45 minutes for alcohol to be transmitted through the skin.) In additional to giving researchers a steady stream of information, the device could allow users to understand how quickly they get drunk and sober up again. 
BACtrack currently has a working prototype of the Skyn, and the company hopes to have a limited quantity of devices available by the end of the year. Their target price point is $99.
All but one of the eight other entries to the contest were also bracelet-style wearables. The exception was a temporary tattoo that changes color depending on blood alcohol content.