Happy 10th Birthday, iPhone! So What's Next?
Based on patent documents, here are eight innovations that could become part of the iPhone of the future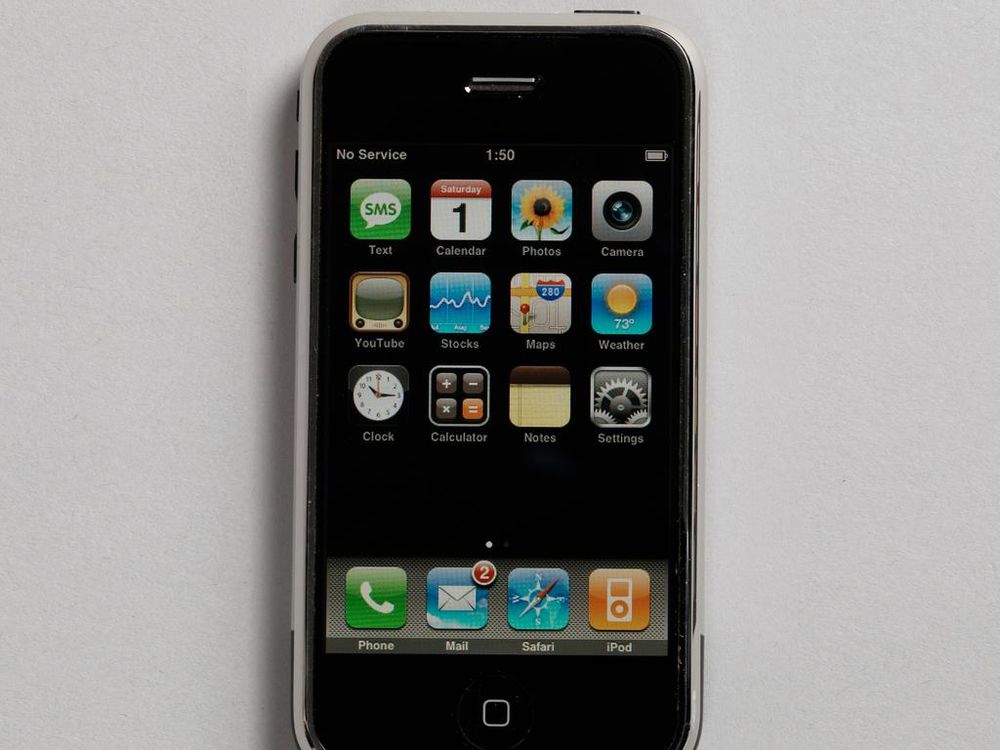 Ten years ago today, Steve Jobs stood onstage before an admiring crowd at Macworld in San Francisco and announced that "Today Apple is going to reinvent the phone." Jobs was unveiling the iPhone, which he described as a combination "revolutionary mobile phone," "widescreen iPod" and a "breakthrough internet communications device."   
It would be six months before the first iPhone actually went on sale, and five years before a long list of inventors, including Jobs, were granted U.S. Patent No. D672769 for the design of what was simply referred to as an "Electronic Device."  
But from the beginning, it was clear that Apple had indeed created a game changer, a device that became not just a technological marvel, but also a cultural icon. Two years ago, it was celebrated as such in an exhibit at the Cooper-Hewitt, Smithsonian Design Museum in New York, titled "Tools Extending Our Reach."
"Because the iPhone has been such a basic tool in the digital age, it was displayed next to an ancient stone hand tool," says Cindy Trope, an associate curator at the museum. "It wasn't the first cell phone, but it really incorporated so many complex functions and was a complex product with so many different technologies—the camera, the microphone, the touch screen, wireless connectivity. It also engendered a lot of user appeal. We looked at the whole design object, not just the functionality, but also the physical experience of holding it and using it."
The iPhone obviously went through plenty of changes during its first decade, as Apple has remained a company dedicated to constant innovation. In fact, between 2007 and the first week of 2017, according to the U.S. Patent and Trademark Office, Apple was granted 12,405 U.S. patents, including 2,533 last year alone. (That may sound like a lot, but it's not usual for innovative consumer electronic companies—in recent years, Google and Microsoft have actually filed applications for more patents. A big reason is to protect themselves from future lawsuits.)
Not all were for the iPhone, and most have yet to come to fruition. Many never will.
Apple tries to be careful not to tip its hand, so it's often a guessing game as to what might be added to the next iPhone model—although websites like Patently Apple and AppleInsider try to closely track what it may be up to.
Here are eight inventions that have been described in Apple patent applications filed or patents granted in the past year. (On average, it takes about 25 months, or just over two years, for a patent to be approved.) One day they may become as much a part of the iPhone legacy as the touchscreen. Or maybe not.