A Ghostbusters Board Game, Lights That Respond to Music and Other Wild Ideas That Just Got Funded
Also, a sensor that uses thermal technology to track the amount of gas left in a tank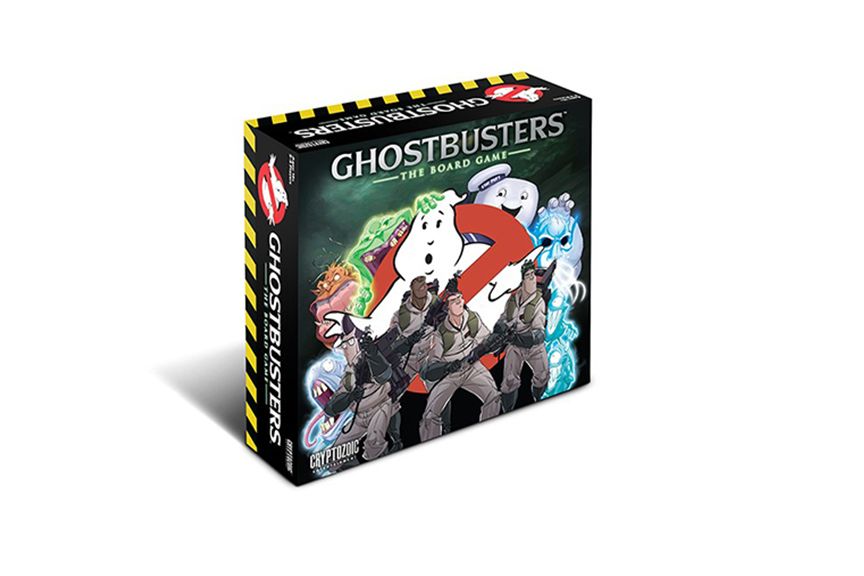 After moving into a new space, San Francisco designer Romy Randev was in need of something to cover his windows. He used craft paper from his studio and a neighbor's laser cutter to make a shade, inspired by ornate architectural screens he had seen in India.
Randev liked the way the light danced through the design so much, he developed Noon Blinds—colorful, modern window coverings with patterns of dots, stars or grids cut into biodegradable materials. He recently raised nearly $10,000 on Kickstarter.
Here are five other unconventional ideas that were funded this week:
Rayger: Bring Your Music to Life (Goal: $10,000 Raised: $24,900 on Kickstarter)
A couple of Harvard seniors are interested in transforming the party experience, with a new kind of LED light setup. The Rayger is the first lighting system to change color and position based on the pitch and beat of the music that's being played in a room. Plug a music source into the Rayger control box and six strands of LED lights, or a light-up tower, flicker along to your playlist. "Each strand will only light up when its corresponding notes are present in the song," explains the Kickstarter project. "This way, one strand will flash with the bass, another with the treble, and the other strands divided among the pitches in between."
Gas-Sense: Never Run Out of Gas Again (Goal: $20,631 Raised: $22,225 on Kickstarter)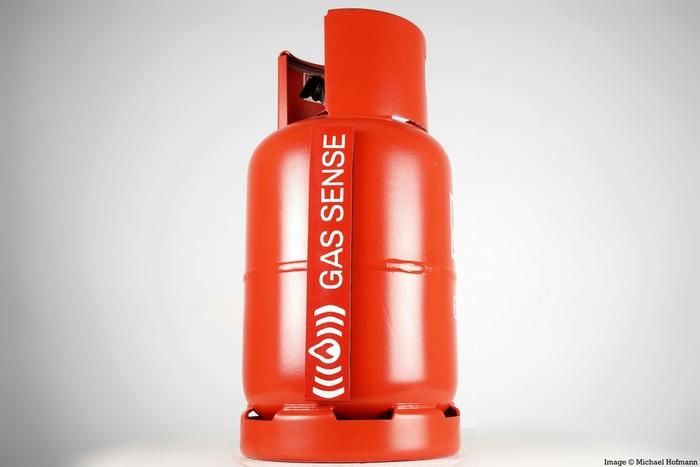 Liquefied petroleum gas (LPG) powers homes, boats, vehicles and grills, but it can often be difficult to tell when a bottle of it is going to run out. George Edwards, a 19-year-old engineering student in Canterbury, England, has invented an adhesive strip that sticks on any gas bottle and uses thermal sensors to determine the exact level of the liquid inside. The strip links via Bluetooth to a smartphone app that estimates when a replacement bottle will be needed and sends alerts when a tank is almost dry.
Ghostbusters: The Board Game (Goal: $250,000 Raised: $1,546,269 on Kickstarter)
This 1984 film about tackling pesky paranormal invaders has seen a revival of epic proportions in recent years, with two movies, one with female ghostbusters and another with males, in the works. One of the latest products to pay homage is Ghostbusters: The Board Game, from game company Cryptozoic Entertainment in Lake Forest, California.
The game comes with four sculpted figures, each representing a member of the Ghostbusters team. Players must work together to catch menacing ghosts, as situations take interesting twists and turns based on directions from cards and dice. The goal of the game: make every player feel as if they were an actual Ghostbuster. Additionally, the set includes original artwork by Dan Schoening, an artist from the Ghostbusters comic book series.
Help Find the Lonely Whale with Adrian Grenier & Josh Zeman (Goal: $300,000 Raised: $405,937 on Kickstarter)
In 1989, the U.S. Navy detected a mysterious sound that turned out to be a single whale calling out at 52 Hertz, a frequency no other whale can comprehend. Because of this, the whale is thought to live a solitary existence, with no responses to its calls. The poor thing is known as "the loneliest whale in the world."
Director Josh Zeman and actor Adrian Grenier, of "Entourage" fame, are setting out to find this whale off the Pacific Coast of California. They plan to embark on an expedition with the help of scientists and bio-acousticians and produce a documentary of their work. The film will raise awareness about ocean noise pollution, a problem that's been linked to animal deafness and mass strandings on beaches. The Leonardo DiCaprio Foundation made a substantial $50,000 donation to the effort.
The Level: A Deck Designed to Set You in Motion (Goal: $40,000 Raised at Press Time: $316,824 on Indiegogo)
Standing desks offer many health benefits, and so there has been a cultural push for office workers to get up out of their chairs. Joel Heath, a former exec at Teva and founder of the GoPro Mountain Games, is taking that mindset one step further by integrating movement with the standing. His Santa Barbara company FluidStance is manufacturing a platform called "The Level." The product looks like a skateboard, but instead of wheels it has one central support. Users balance on its surface. The tiny movements individuals make to maintain their balance while standing on the board are subtle, but effective, increasing their heart rates.