Engineering the Climate
The idea of manipulating the Earth's atmosphere has been derided as too risky and too arrogant. That may be changing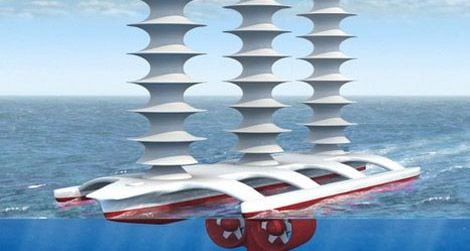 Imagine, if you will, a giant helium balloon, the size of a stadium, floating high above the Earth, and dangling from it is a hose 12 miles long that sprays aerosols into the stratosphere—all with the intent of slowing global warming.
When you're in the planet-saving business, you need to think big. But big and crazy?
Now massive geoengineering projects—once derided as high-risk lunacy by climate scientists and the height of scientific arrogance by many others—are being taken more seriously these days.  According to a survey published last week, about three out of four respondents in the United States, United Kingdom and Canada said they think more research should be done on "solar radiation management," which would cover things like the sky-hose contraption described above.
And earlier last month a Washington research group, the Bipartisan Policy Center, released a report suggesting the time has come for the federal government to begin looking at ways to manipulate the Earth's climate—if only as a backup plan. First choice would be to dramatically reduce carbon emissions, but that's a policy as dead as Prohibition in Washington at the moment.
Here's how Jane Long, a scientist and co-chair of the panel behind the report, put it in an interview with Yale Environment 360: "People aren't doing this because they think, 'Oh, whoopee! We can change the Earth!' They're doing it because they just don't see any progress and it just seems to be getting worse and they want options on the table."
Reality check
That's all well and good, but geoengineering is still pretty much a can of worms with a few snakes mixed in. That big sky-hose project? It's called Stratospheric Particle Injection Climate Engineering, or SPICE for short, and the British government committed $2.5 million to researching it. There was supposed to be a test run in October with a much smaller model—the hose was slightly more than half a mile long. But it was put on hold for at least six months after 60 organizations from around the world signed a petition arguing more discussion was needed before even testing could begin.
The problem is that geoengineering stirs up a lot of questions beyond "Will this work?" Can you really manipulate nature without ugly ripple effects, such as inadvertent droughts or monsoons?  Who decides by how much and where the climate should be cooled—in other words, who controls the thermostat?  And what's to prevent a country from going rogue, even using geoengineering as a weapon?
Jane Long and other scientists acknowledge all that. She says she hopes it never has to be used. But without research and testing, what happens if the worst predictions of climate change come to pass? In her mind, the last thing geoengineering should be is an act of desperation.
Big ideas
Here are some geoengineering ideas out there:
Video bonus: What about trees with plastic leaves that suck up carbon? EnergyNOW! goes there.