College Students are Living Rent-Free in a Cleveland Retirement Home
Research shows that the unique arrangement could have health benefits for the elderly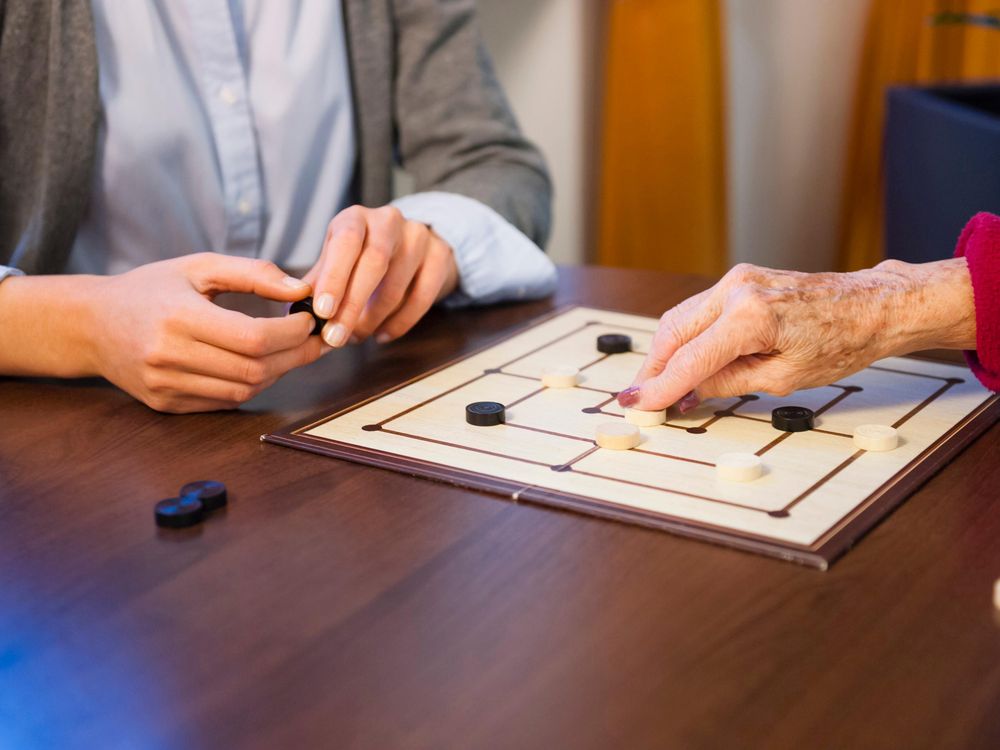 When Laura Berick doesn't feel like walking her dog, Charlie, she asks Tiffany Tieu, who lives in her building, to take him out. The two women live in Judson Manor, a retirement home in Cleveland, Ohio. Only Tieu is a 25-year-old college student.
While unique, the living arrangement has its perks for both generations. Studies have shown that there are huge health benefits to the elderly—from fighting dementia to regulating blood pressure —that come from social contact with younger people. Meanwhile, college students are struggling with increasing college debts and housing costs.
Tieu, who is a second-year master's student at the Cleveland Institute of Music, is one of five students living at Judson Manor, as part of an artist-in-residence program. The students, who all qualify for some financial need, live rent free with the 120 elderly residents of the revamped 1920s hotel. In exchange for a room, they perform solo recitals every few months as well as weekend and impromptu concerts.
The program started in 2010 with two students, when a Judson board member heard about a housing shortage at the school, and it continues to expand. Next year, in addition to Cleveland Institute of Music students, the retirement home is bringing in students from the Cleveland Institute of Art. Soon, students enrolled at Case Western Reserve University will be occupying some of the rooms.
The students participate in concrete ways—leading art therapy classes to help residents with dementia, for instance—but they also just hang out, which can be even more valuable. Many of the residents, like Tieu and Berick, have developed close relationships.
"In my everyday life I wouldn't be in touch with this group of elderly people," Tieu says. "Musically, it's really rewarding, and it lets me connect with people I otherwise would never connect with."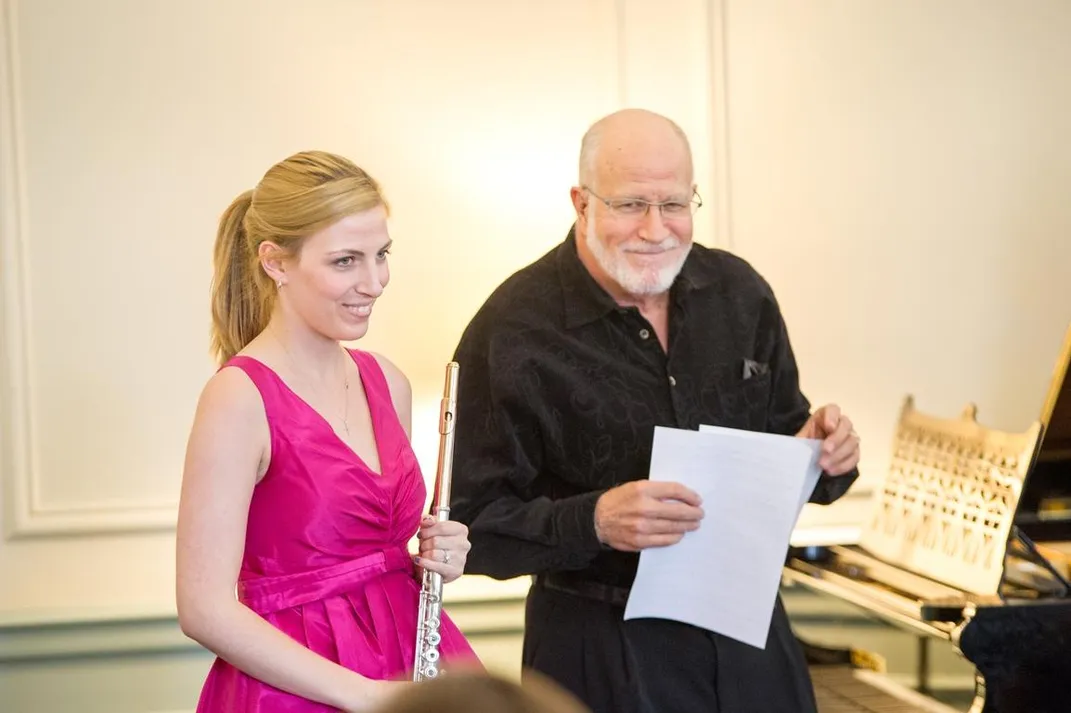 There's research that shows just how rewarding those connections can be, especially for the older folks. A group of studies from the National Institute on Aging shows that social isolation, especially in older adults can lead to a host of mental and physical disorders. On the other hand, the NIA reports, "Positive indicators of social well-being may be associated with lower levels of interleukin-6 in otherwise healthy people. Interleukin-6 is an inflammatory factor implicated in age-related disorders such as Alzheimer's disease, osteoporosis, rheumatoid arthritis, cardiovascular disease, and some forms of cancer."
Rob Lucarelli, Judson's director of communications, says that the staff doesn't have any concrete measurement for the social and physical benefits of having younger people in the building, drawing the elderly out of their rooms, but it has had a noticeably positive effect on the residents. It's tangible, and it comes from even low levels of contact, Berick says. "The people here light up when the young people walk through the lobby," she says. "It's really quite lovely." The program has also spurred interest in the home.
Berick says part of what drew her to Judson in the first place is that it's close to the Cleveland Institute of Music campus, and that she could take advantage of the cultural and academic events there. She's not alone. There's a growing trend of retirement communities forging ties with nearby universities, so residents can audit courses, attend performances, serve as museum docents and use campus hospitals, libraries and fitness facilities.
Three similar programs in the Netherlands, and one in Lyon, France, suggest that this model for intergenerational living could be the beginning of a new trend. The arrangements vary, but they all hinge on some kind of social interaction. At the Humanitas home in Deventer, Netherlands, younger residents are required to spend 30 hours a month helping out their neighbors.
Of her relationship with Tieu, Berick says, "We cook and sit around and talk about our problems and things that concern us. She's given me the world of a 25-year-old granddaughter, which I am scarce on."