College Football Fans, Here Is a Vacation Rental Site for You
Looking for lodging near Penn State? How about Ole Miss? Notre Dame alum Mike Doyle wants you to "Rent Like a Champion"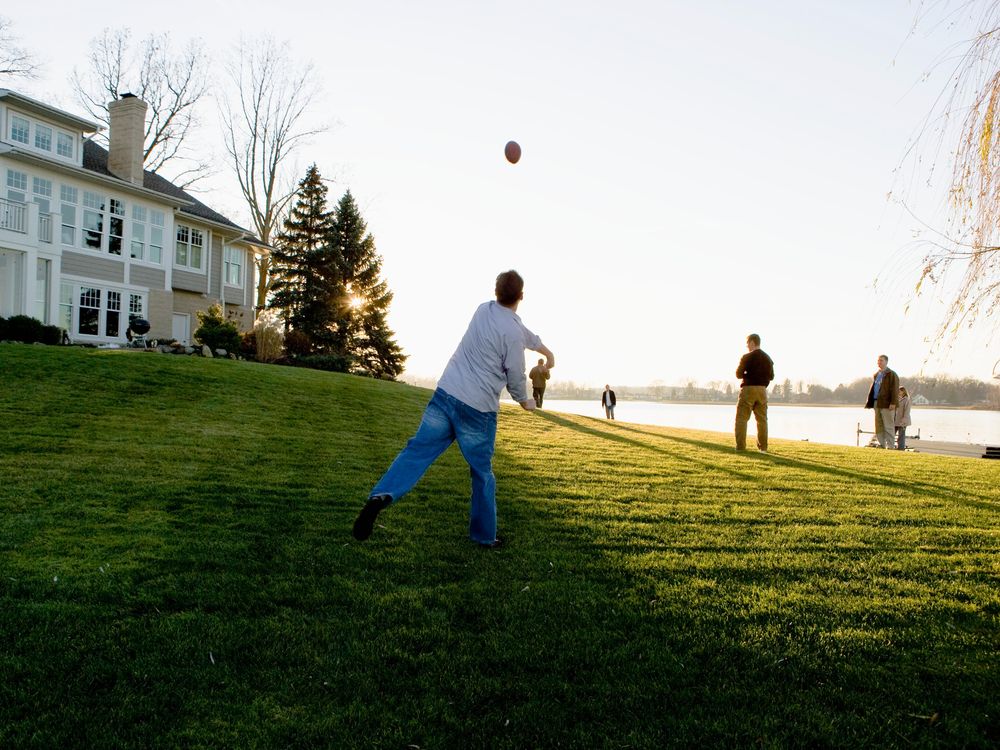 The University of Notre Dame's stadium holds 80,000 people. And yet there is only hotel space for about a quarter of those fans in South Bend, Indiana (population: 100,000).
Oxford, Mississippi. State College, Pennsylvania. Tuscaloosa, Alabama. Ann Arbor, Michigan. Stillwater, Oklahoma. It's a similar story for many other college football strongholds, where flocks of fans descend for fall games—sometimes having to stay in hotels in towns miles, even hours away.
Rent Like A Champion wants to solve this supply-demand problem. "Shark Tank" investors Mark Cuban and Chris Sacca recently invested $200,000 in the vacation rental site, which recruits homeowners minutes from these campuses to list their houses for game weekends.
Mike Doyle, the startup's CEO, shares his story with Smithsonian.com.
What does Rent Like a Champion do?
We partner with homeowners who live near campus. A lot of times those are professors, graduate students and other people who work at the university. Those people list their homes on our site and then we turn around and offer those up as weekend rentals to fans coming in for the weekend.
We really believe that renting a home through us provides fans with a better overall weekend experience. In a hotel, if you're going to a game with eight people, you are going to have to split up into three or four rooms. You don't have a kitchen where you can prepare food for the tailgate. You don't have a yard where the kids can play. You don't have a big living room where the whole group can hang out after the game. By renting a house, you get all those things. Often times, you get a place within walking distance of campus, so you don't have to worry about traffic and parking.
How does it work from the renter's side?
If you are a college football fan and you are going back to a game, you come to our site. Say you are going to a game at Ole Miss, you would indicate that you are going, and it would show you all of the big events coming up in Oxford—all the football weekends, graduation, reunion, any big sports camps going on, basketball or baseball weekends. You choose the event that you're going to and it will immediately show you everything that we have available. You are able to then sort by how many people are in your group, what your budget is or how close you want to be to the campus. Once you find the home that works well for your group, you can look at that listing, look at a lot of photos, learn more about it, see exactly where it is and read reviews from previous renters. If you want, you can send a question through our site to the homeowner.
Then when you are ready to book, you book directly through the site. It's a very easy process. You click the reserve button. You go through the process of paying for the home, and, at that point, you get your confirmation email, which has the homeowner's contact information, the full address and anything else you would need to get ready for the weekend.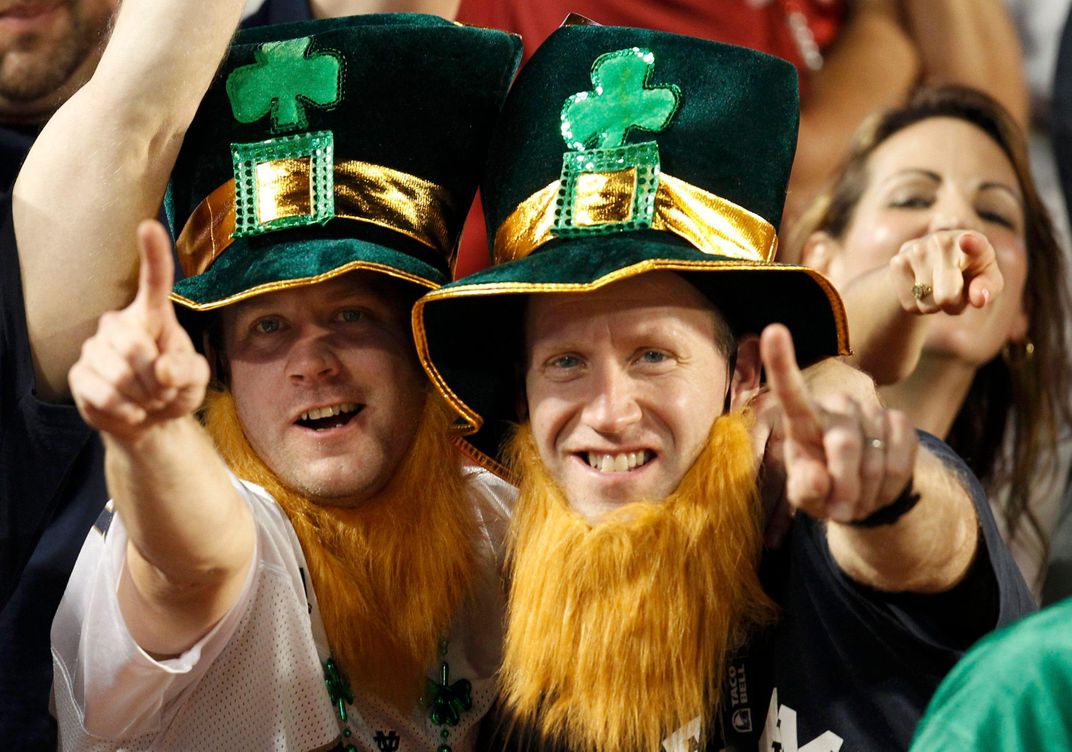 How do you recruit homeowners?
We know the zip codes that we want. Anything within five miles of a major football stadium we have found has worked really, really well. We are able to target people who live within those areas. We have done all sorts of things in the past—direct mail advertisements, digital ads that are highly targeted—to essentially just get information in front of them saying, "Hey, here is what we are, here is what we do, here is how much money you can make by renting out your home for football weekends."
When we are launching a new town, we are very hands on. We'll send one of our team members down to the town to meet with interested homeowners, sit in a living room with them, help them sign up through the website and really just answer any questions they may have. There is this viral growth on the homeowners' side. Once we open a market and get 20 to 30 homes signed up in that town, homeowners kind of start to do the recruiting for us. They are making $1,000 to $2,000 per weekend, and they start telling their friends, family members and coworkers, "I made $1,500 last weekend and all I had to do was leave town for a couple of days." That's when the homeowner growth really blows up. It makes our job easier.
I'm sure many homeowners have concerns about rowdy sports fan coming in and trashing their homes. What do you say to this?
We have a really long track record that we can point to that shows that it is just not true that people are going to come in and wreck your home. We have done thousands of rentals through our site. The incident rate where there is a charge to a security deposit is 1.9 percent. If there is an incident, the average charge to that deposit is $97. As an additional layer of protection for our homeowners, in September, we finalized a $1 million insurance policy that covers every one of our rentals.
Do you anticipate pressure from other vacation rental sites, like Airbnb?
We are focusing on these smaller towns, where outside of these eight or nine days a year when they have these big events, maybe there is not a huge need for a vacation rental service. I think that is a nice, little niche that we've carved out.
This idea of the sharing economy and peer-to-peer home rentals is growing every day, every week. We definitely think there is a ton of room for us to grow.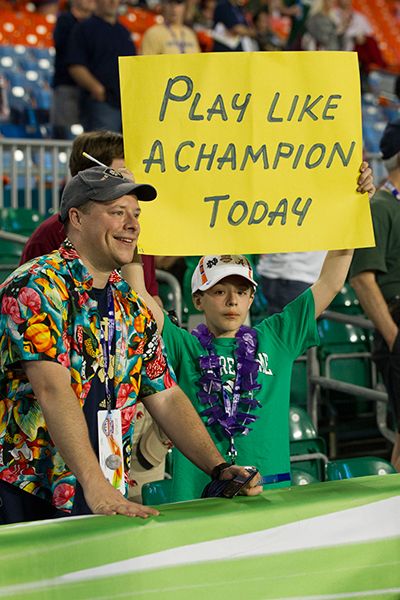 How did Rent Like a Champion get its start?
It's one of those companies that was stumbled into almost by accident. We didn't set out to do this. I have three partners: Drew Mitchell, Jordan Curnes and Derrick Shenk. They are all about 10 years older than I am. They graduated from Notre Dame in 2001. They originally started Rent Like a Champion as a student housing company. It was a very traditional brick and mortar real estate company, where they were buying properties and renting them out to Notre Dame students for 12 months at a time.
One year, they had a vacancy, and they were trying to decide how to make some money off of this home. They didn't want it to sit empty all year long. They put the home on Craigslist and on eBay, advertising it as a weekend rental, and it got bit up immediately. They were able to make almost as much as they would for a monthly rent in just a weekend. They realized they were on to something.
When did you get involved?
About midway through my sophomore year [at Notre Dame], in 2010, I met Drew, Jordan and Derrick. I started working as a leasing agent, and I was immediately drawn to this online part of the business. It seemed to me that this was incredibly scalable.
This was going on in South Bend, but there wasn't a ton of effort going behind it. So I pitched them on this idea. "I'd like to try to expand this. You guys give me a little bit of investment, I'd like to see if this model works in other college towns around the country." Luckily, they trusted a 21-year-old who had written up a business plan. They gave me a little bit of money, and I expanded the business to Penn State the summer before my senior year of college. We had a really successful first year there, and when it came time for me to decide what I wanted to do after college, they spun Rent Like a Champion out as its own business and brought me in as a partner in the company to expand this to colleges around the country.
How would you describe the company's success to date?
Right now, we are in 21 college towns around the country. We have 1,300 or 1,400 homes on the site, and we want to expand into another 20 towns as quickly as possible in the next 12 to 18 months.
All of the success that we've had we owe to the homeowners who were the first ones on the platform. They were the trailblazers, the first ones to say we'll try this, and they really helped us prove the concept. When people come to the site now, it's not as daunting. In South Bend, there are 400 people. Look at Oxford, Mississippi, there are another 150 people. People see this is a little more mainstream, and they get much more comfortable with the idea.
What's next?
We want to use the exposure on the show ["Shark Tank"] to springboard us into other opportunities—things that can help us round out the seasonality of the business a bit. We know what we are doing in college towns. Football is still making up a huge chunk of our business. But we think that those lessons translate very nicely to other towns.
We are starting to talk now about NASCAR races and PGA events, conventions and other big events that happen with regularity in small towns. As an example, we've done some rentals in Sturgis, South Dakota for the Sturgis Motorcycle Rally. Hundreds of thousands of people descend on the Black Hills for a week every August. It's a smaller town, and this is a big thing there. People rent houses. We have had people talk to us since the show about the Little League World Series in [Williamsport,] Pennsylvania. Those are the types of places where we think we can drop this model in and it will work really nicely.