The Best Ways to Follow the 2014 Olympic Games
Not in Sochi? Not a problem. Stay connected with these apps and social media-lites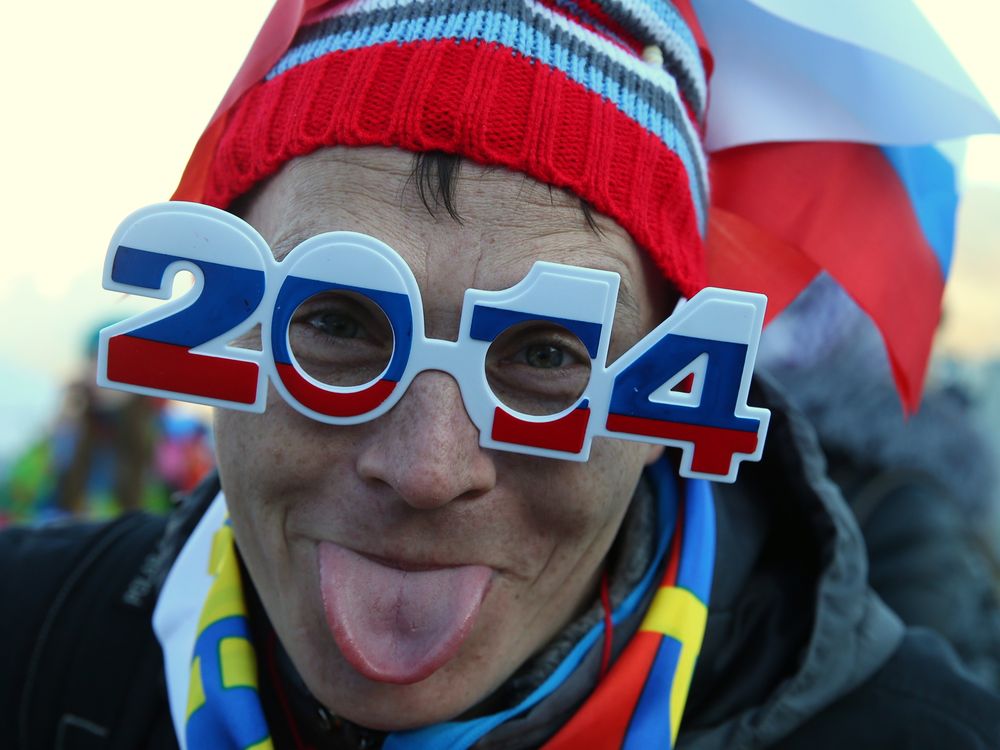 Those of us living in the U.S. have had a fair number of chances to attend the Olympics on our home turf. In the past 35 years, we've hosted games in Lake Placid, Los Angeles, Atlanta and Salt Lake City (and really, the 2010 games in Vancouver were close enough).
But with the next three Olympics scheduled in Rio de Janeiro, Brazil; Pyeongchang, South Korea; and Tokyo, Japan, the prospect of a stateside games anytime soon is looking bleak.
So, while you may not be able to cross "attend the Olympic opening ceremonies" off your bucket list any time soon, it's easier than ever, thankfully, to get instant access to athletes, results and, of course, any mishaps or scandals along the way. 
We've rounded up the best tools to track the action no matter where you happen to be for these games. So strap on that Ushanka, hold fast to your smartphone, tablet or computer, and settle in for your thrice-a-decade winter sport binge. 
Twitter
The time difference between the U.S. and Sochi means results, interviews and photos will be posted to Twitter far ahead of when you can see them live on TV. So, creating a feed around Olympic results will give you instant (and free) access to the events—and even the athletes themselves.
For results, interviews and other reporting, keep tabs on the feeds of the U.S. Olympic Committee (@USOlympic), the International Olympic Commitee (@IOCMedia), NBC (@NBCOlympics), the actual 2014 games (@Sochi2014), BBC (@BBCSport), BBC's Moscow correspondent Steve Rosenberg who now famously tweeted the picture of two toilets in a stall (@BBCSteveR), and other journalists covering the 2014 games.
The beauty of Twitter is that you can keep tabs on the athletes, too, and even try to elicit a direct response. Here are some of the more lively feeds:
@k8ertotz: So you might not be following the Olympic luge schedule—or even know how the event works—but you can get a primer by following American Kate Hansen. At the very least, you'll be entertained. "I know all of Beyonce's choreo by heart and I wear spandex for a living," she writes. She also occasionally tweets in rhyme.
When coaches make their athletes show up early to the track, we sit and snack pic.twitter.com/UoBkyZas4p

— Kate Hansen (@k8ertotz) February 6, 2014
@lolojones: Media darling Lolo Jones has attracted attention for her looks, her disappointing performance in track and field at the 2012 games in London, and now her bobsledding career. In the days leading up to Sochi, the track-turned-bobsled star is blasting quick wit and fun bouts of banter with her teammates as often as she can.
Turf wars with Netherlands bike crew in Olympic village has begun. #Olympics #Sochi #TeamUSABobsled http://t.co/cq9OqkEEbk

— Lolo Jones (@lolojones) February 2, 2014
@AshWagner2010: Everyone loves an underdog, something underscored by the popularity of American figure skater Ashley Wagner, who made headlines when she finished fourth at the U.S. Championships but earned a trip to Sochi, anyway. Now, the 22-year-old's feed is oozing with thanks for her supporters. Expect good old fashioned gratitude, training updates, and, of course, plenty of selfies.
It's been a long 4 years to this point. I'm so proud and incredibly grateful that I'll be representing my country at the Olympics in Sochi!

— Ashley Wagner (@AshWagner2010) January 12, 2014
@jasonbskates: It may have been figure skater Jason Brown's second place finish at the U.S. Championships that earned him a trip to Sochi, but it was the YouTube video of his "Riverdance" program that earned him internet fame. He's paying it forward by posting plenty of behind-the-scenes photos of everything from the venues to his hotel room, and, most recently, the Olympic rink.
Just had my first practice on the Olympic Rink! pic.twitter.com/JxQAiGXlbI

— Jason Brown (@jasonbskates) February 7, 2014
@NickGoepper: It's easy to forget Indiana native Nick Goepper is 19 years old. While some of his tweets will quickly remind you he has some growing up to do, most win you over with his boy-next-door charm. Others offer an incredible glimpse into the Olympic Village and the slopestyle ski course, an event making its debut this year.
This course is dope! Having a sick time in Sochi. #big #scary #fun pic.twitter.com/Qnc7HbF0zB

— Nick Goepper (@NickGoepper) February 5, 2014
@shaun_white: Once a Flying Tomato, now a Hot Potato, snowboarder Shaun White is just as charming as he was when he had his long, flowing red locks. Count on him to use abundant hashtags, post his training playlist and "good morning selfies" (one of which, we hope, will include a gold medal).
#1day #countdowntosochi #yessss pic.twitter.com/gOyZCapgQA

— Shaun White (@shaun_white) February 6, 2014
Beyond individual feeds, you can get a broader range of sources with careful hashtag curation. Among the more obvious: #TeamUSA, #Olympics2014 and #Sochi, to name a few. You'll also have success searching by sport.
Other more obscure hashtags have surfaced in the days before the games, but they're just as—if not more—entertaining. #Sochiproblems, which gained speed as reporters and athletes arrived to problems with facilities and hotels, and #Sochiselfie are worth checking out. The latter features mostly athletes, but be forewarned that tourists can hijack the feed with their own mugs.
Tweets about "#SochiProblems"
Instagram
If you want the views but not the commentary, this is the way to go. Many of the official organizations—the International Olympic Committee and Team USA, among others—have accounts, as do many athletes. Ski jumper Sarah Hendrickson and skier Julia Mancuso are two of our favorites. 
You can find a list of Instagram accounts for all the U.S. teams here. If you want an international perspective, try Team Canada  or Team Australia's feeds.
And for those of you who just can't get enough photographs, the New York Times is hosting "firehose," a live stream of pictures filed from journalists around the world.
Apps
If you want results—no less, no more—download the Sochi 2014 app, which is just a clean way to get times and standings for all events.
If the athletes are what draw you to the games, check out Team USA's "Road to Sochi" app, which offers a glimpse into the journey each member took to get the games, along with how they perform in Sochi.
The Sochi WOW App is a portal to anything and everything Olympics, including guides that walk users through the rules of each sport, schedules, videos and results. You can search by medals earned, or add favorite sports and athletes to customize a news feed; users can also share messages and photos in an online community. Sadly, for those iPhone owners among us, it's only available through the Samsung App store and Google Play.
The best bet for iPhone users is the Olympic Athletes' hub, which integrates Facebook, Twitter and Instagram into a personalized Olympics dashboard. It also gives tips from Olympians, and ways to earn badges and prizes. If surfing with a tablet or PC is more your style, you can also access the hub from the web. 
Since the Olympics are all about…well, the games, the U.S. Olympic Committee decided to make one of its own. With Pinsanity, uers can collect pins and complete Olympic-themed challenges, some of which offer an opportunity to enter giveaways for real prizes.
But, with all the bells and whistles of these tech tools, don't forget to watch the games themselves!
Live Streaming
If you have cable, NBC is providing around-the-clock coverage of the games, on television, online and through NBC Live Sports Extra, an app loaded with bonus interviews and footage.
It looks like the plan is to tape-delay NBC's Olympic coverage on television (here's a schedule), but all 98 events will be streamed in real-time online. Reminder: Sochi is nine hours ahead of Eastern Standard Time. In the past, the network only streamed certain events, but apparently all sports featured at the Sochi games (yes, even the biathlon relay) will be broadcast for viewers this year. On-demand replays will be available, too.
There's a glimmer of hope for those without a cable subscription. According to some sources, anyone can get a 30-minute free pass on streaming. After that, you'll only get five minutes of viewing time per day. Now's the time to search around for friends with large televisions–or bars who will screen events with sound. Those in Great Britain or Canada will have better luck. Both the BBC and CBC will stream everything for free on their websites.