An App Helps the Blind to Type Quickly and Efficiently on an iPad
The iBrailler Notes app provides the blind and visually impaired with a Braille writer at an affordable price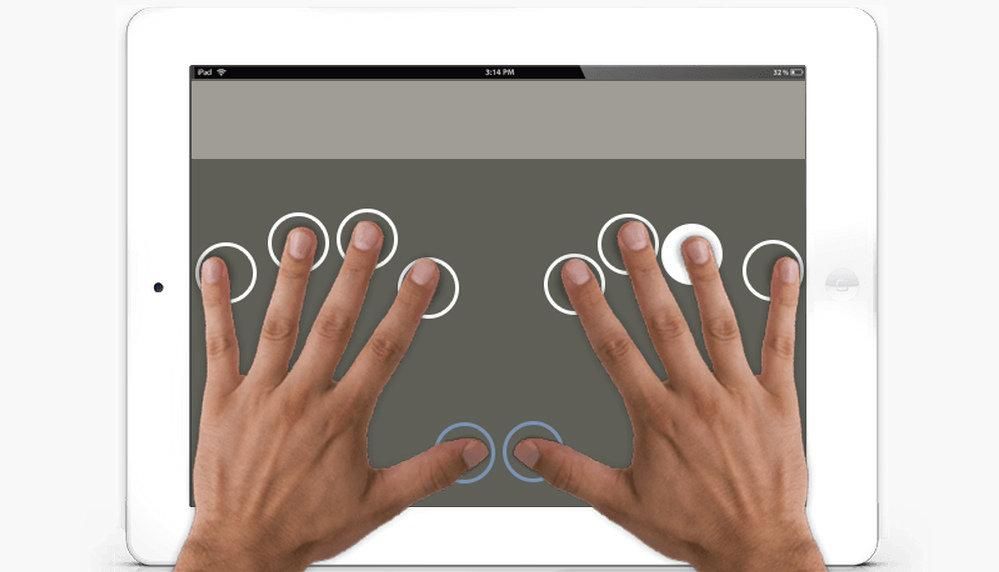 Three years ago, when an unknown Stanford engineering doctoral candidate was scrambling to come up with a summer school project, he didn't imagine he'd come up with a device that could revolutionize the way blind people work on computers. His invention was to draw a storm of media attention from news outlets as diverse as Wired, the BBC and Viet Nam Television.
Sohan Dharmaraja was preparing to be a mentor at the Army High Performance Computing Research Center at Stanford. That particular year, organizers asked that students do something different with a tablet. Dharmaraja came up with the idea of creating a tablet that would be accessible to blind people.
"In looking for a project, I went to Stanford's Office of Accessible Education and realized there was a missing piece of the puzzle, when it came to touchscreen technology for the blind," Dharmaraja said in an email to Not Impossible Now. "It's a great feeling to think our work has the potential to connect and empower people, something their sighted counterparts may take for granted."
Dharmaraja worked with Adrian Lew, a Stanford associate professor of mechanical engineering, and Adam Duran, a senior at New Mexico State University, to build a prototype flat screen Brailler. Lew says the chance to create an app that can affect so many lives is exciting.
"It is a powerful motivation, and it drives much of the energy we are investing in this project," Lew said in an email. "We, as in Sohan and I, see the creation of iBrailler Notes as our way of doing social entrepreneurship, and we like that."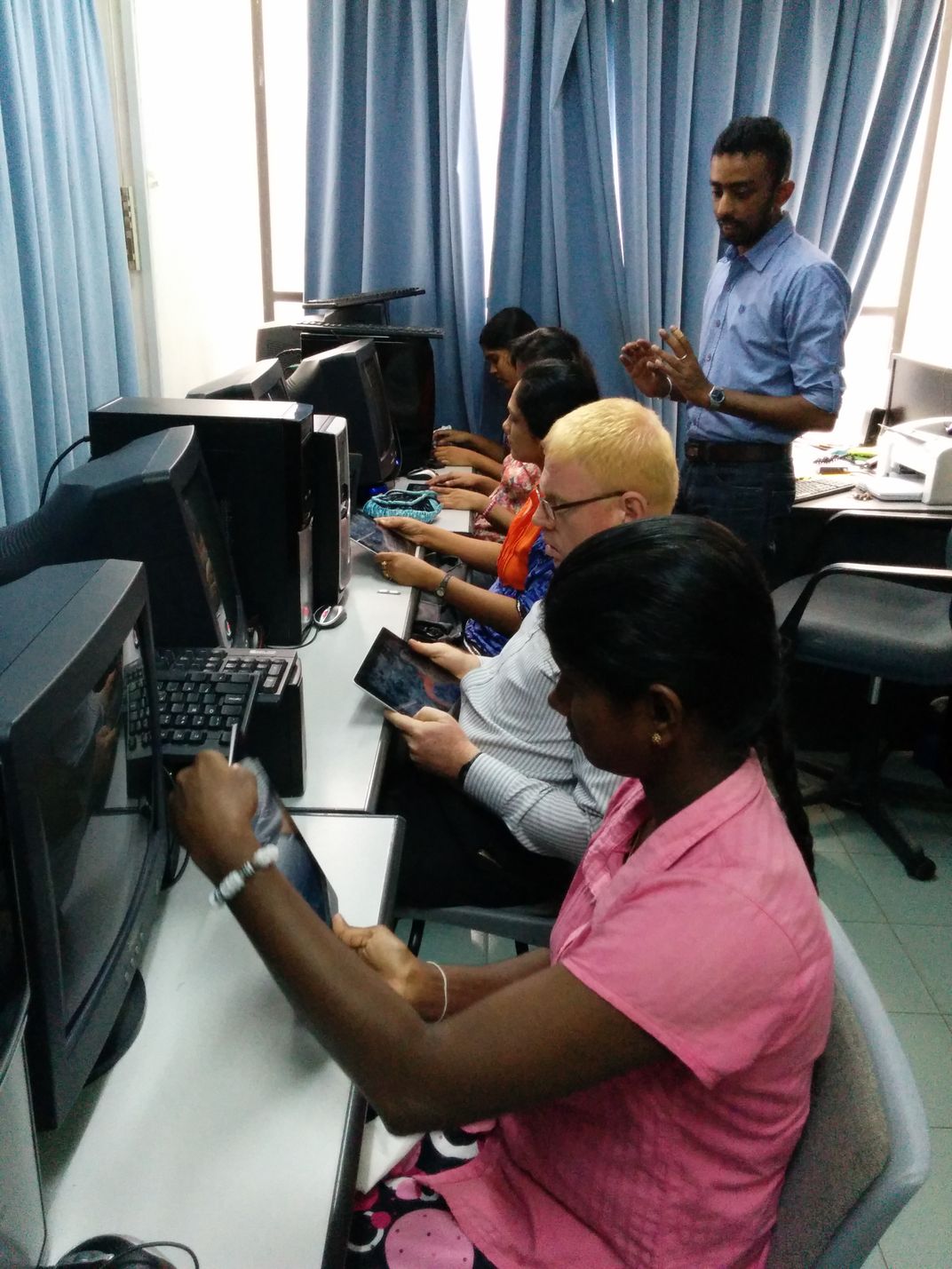 IBrailler Notes uses eight keys. What's different about iBrailler is that the keys form around the fingertips when they're placed on the screen. If a user loses his way, he simply lifts his fingers from the screen and places them down again, Stanford University media relations points out.
The iBrailler also has an easy undo/redo function that requires a simple clockwise or counterclockwise twist of a single fingertip across that glass. Google is one click. A blind user can cut, copy and paste on the device.
Dharmaraja and his team had to learn Braille at the start of the project, Stanford University says. It's a relatively simple code with each character made up of variations of six bumps. There are 63 possible characters, enough for the alphabet, 10 digits and various symbols. Lew gives an example of how it works.
"You type 'a' by tapping with your left index finger and 'b' with your left index and left middle fingers simultaneously," Lew said in an email.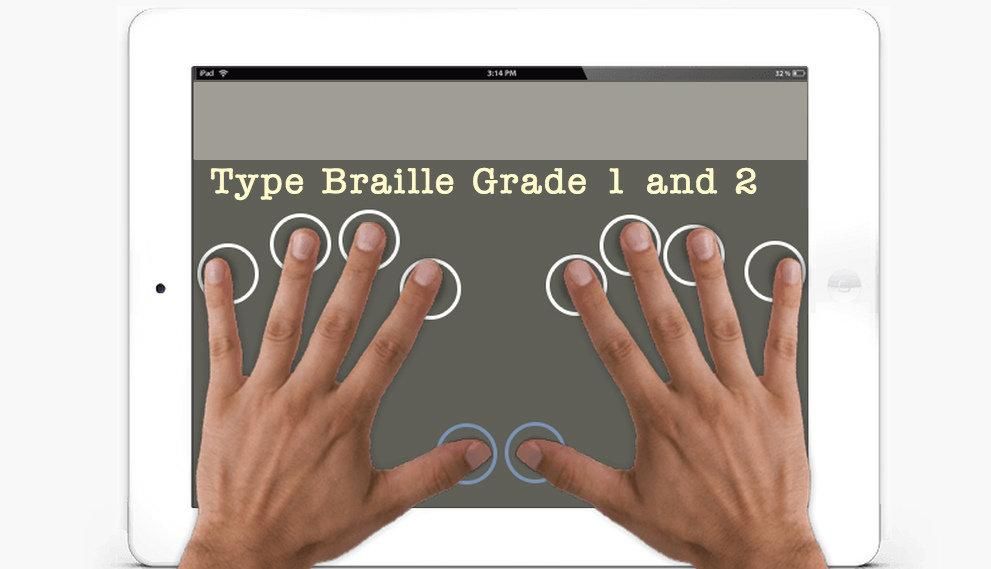 The researchers had finished a rough prototype for the iBrailler Notes by the end of summer school, when the media picked up on the story. Dharmaraja finished his doctorate and returned to his native Sri Lanka, where he opened a company, iBrailler LLC, to test the app and oversee its development. He and Lew continued to work closely together—via Skype, WhatsApp and Google Hangout—to perfect the app. They say the finished product is far superior to the prototype.
"During our testing, seeing the smile on the users' faces, when they realized they can for the first time type quickly and efficiently was really incredible," Dharmaraja said in an email.
Traditional Braille writers come in a variety of models and can run more than $6,000 dollars, Dharmaraja says. They're bulky and have fewer functions than the iBrailler. All that is required for an iBrailler is an iPad and an app.
Since January, a free test version of the iBrailler app has been available on the app store. It lets users test the typing features so they know whether they can comfortably type and edit with it. The free version doesn't allow for sharing what's written and limits the numbers of notes and characters in each note. For $39.99, users are allowed unlimited writing and sharing through Dropbox, email, clipboard or opening the note in another app.
Dharmaraja says he and Lew are still working to improve the iBrailler Notes.
"We want to continuously improve the typing experience on touchscreen devices for the visually impaired so we want to develop relationships with our users and testers," Dharmaraja said in an email. "Any and all feedback will help us build a truly useful platform of tools for the visually impaired on touchscreen devices."
This article was originally published on Not Impossible Now, which focuses on the inventions and inventors doing incredible things with technology to improve humanity.
Read More Stories on Not Impossible Now:
How One Teen Invented a Wearable Device to Help the Newly Blind
A Blind Mom Sees Her Newborn for the First Time—Watch the Video
Mom's Invention Helps Her Daughter and Other Visually Impaired Children