25 Millennials Just Crossed the United States By Rail Hoping to Leave Their Marks in Cities Along the Way
Young leaders take a 10-day whistle-stop tour with on-train seminars and service projects in communities across the nation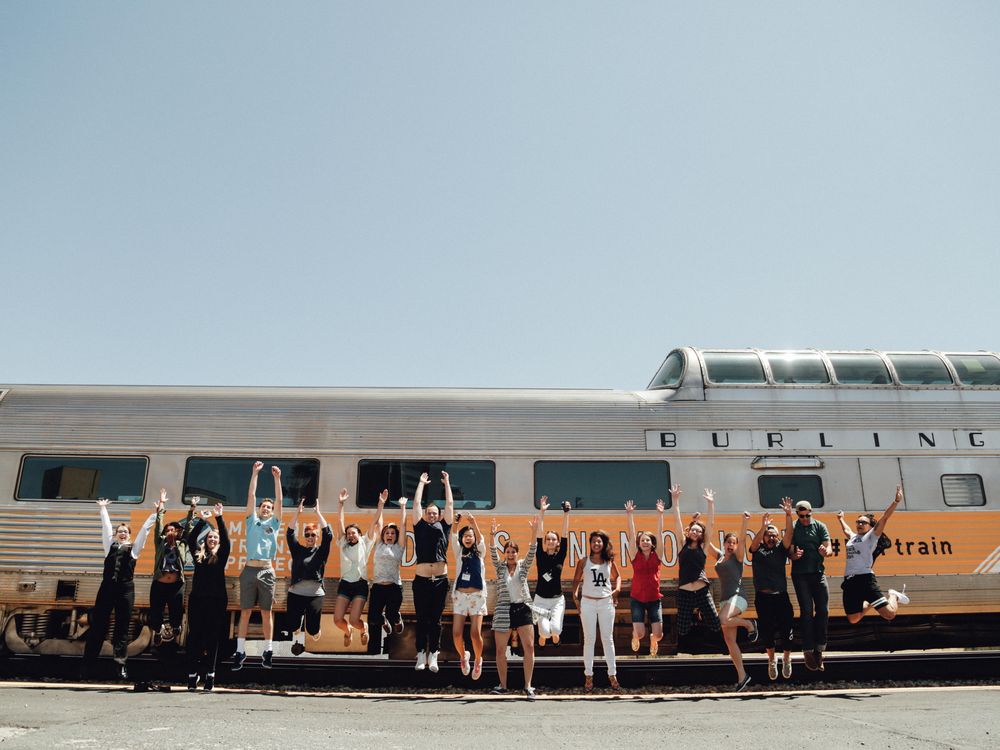 Two weeks ago, Patrick Dowd was in downtown Los Angeles listening to Compton community leader and social entrepreneur Haleemah Nash tell a story about poverty and lack of opportunity. Compton, which is unfortunately best known for its high concentration of gang activity, is just a few miles from the Pacific. Yet young people from Compton can spend their entire early lives within a 10-block radius and reach adulthood without ever seeing the ocean.
For Dowd, there's a message in that sobering truth that can be applied to many young people's lives, no matter their background or opportunities. "There's a direct connection between whether you have had exposure to a broad range of geographies and the way to envision opportunity for yourself," he says.
With that in mind, Dowd, a former J.P. Morgan investment analyst, founded the nonprofit Millennial Trains Project in 2012. The seemingly simple cross-country train trip boasts the rather sizable goal of trying to bridge the geography of the United States and help a select group of Gen Y-ers learn how to lead on a national scale. The 10-day whistle-stop tour through six cities across the United States introduces the group of 25 young innovators to large swaths of the country and a diverse cross section of people along the way.
The third MTP journey, which ended yesterday, began on May 21 in greater Los Angeles and included stops in Austin, San Antonio, New Orleans and Atlanta, before culminating in Washington, D.C. In addition to the youth participants, a cadre of mentors rode along, including Craigslist founder Craig Newmark and Amy Wilkinson, author of The Creator's Code: The Six Essential Skills of Extraordinary Entrepreneurs. A fourth MTP tour is slated for summer 2016.
Dowd was in India on a 2010-11 Fulbright scholarship when he learned about a 15-day train tour that would become the inspiration for the MTP. Founded in 2008, the Jagriti Yatra (in Hindi, "journey of awakening") tour takes 450 young people to 12 stops on a 5,000-mile loop around India.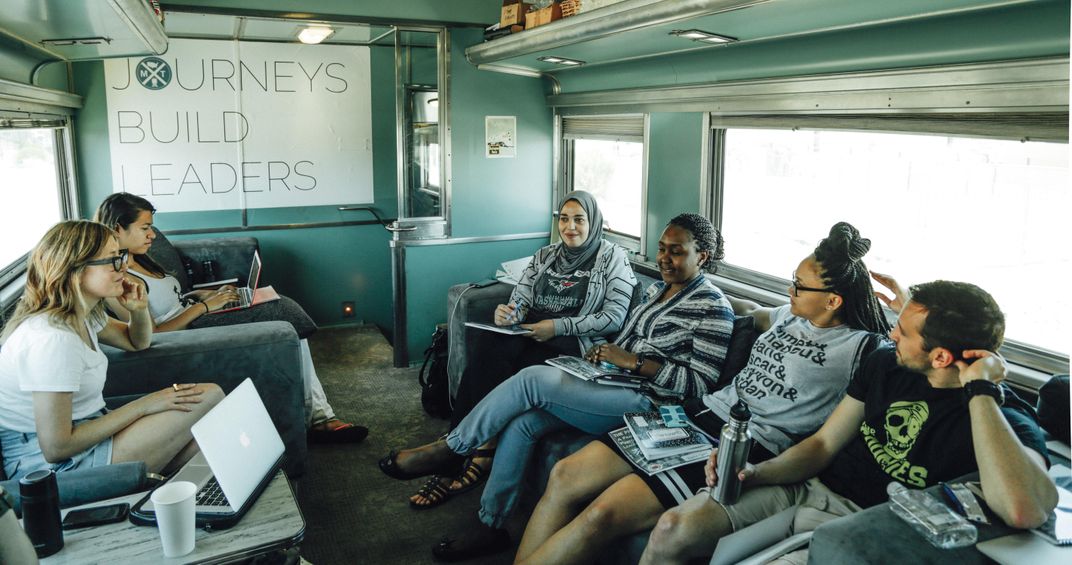 To get a ticket to ride the Millennial Trains Project, applicants, ages 18 to 34, must submit an initial $50 application fee, and then pitch an idea for a project to pursue on the trip that crosses geographical boundaries. Candidates prove the viability of their projects and their commitment to them in crowdfunding campaigns through IndieGoGo. While they're on the train, everyone aboard meets with MTP mentors and in groups to cross-pollinate ideas and collaborate to help one another. When the train stops, participants sometimes only have a few hours in a particular city. There are meetings with local government and community leaders, plus time for participants to meet with contacts they've made in advance of the trip to further their projects.
In the same way Jagriti Yatra produces measurable results, the work started and connections formed on the Millennial Trains Project don't end when the train stops. Past participants have gone on to do impressive work by leaning on networks of people they met along the way. For example, after meeting energy innovators across the nation, former MTP-er and policymaker Matthew Stepp founded the Center for Clean Energy Innovation, a nonprofit organization dedicated to clean energy, and co-authored congressional legislation based on research and insights from his week riding the rails.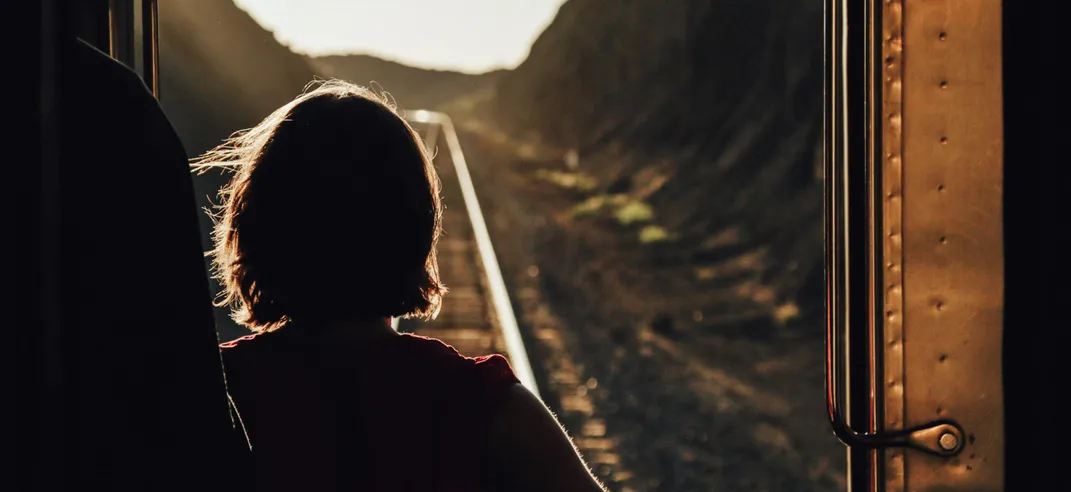 This year's crop of recently minted MTP participants demonstrates similar promise. During the journey, Washington, D.C.-based producer, journalist, and filmmaker Clara Ritger worked on a six-episode documentary video series about the role of restaurants in revitalizing communities in transition. Before arriving in each city, she diligently delved into the region's history and connected with local chefs and restaurant owners to find important stories to tell. After she wraps editing, she'll post the pilot episodes on YouTube this summer.
Despite rigorous preparations, Ritger was surprised by some of the stark contrasts she encountered along the route. She had read about the 1928 city plan that divided Austin along racial lines, designating the eastern side for African Americans and actually relocating many people living in neighborhoods in the western side there. Expecting more progress by 2015, she was nevertheless startled by the disparity that persists. On the east side, a single well-known establishment, Franklin Barbecue, sits right up against the freeway. The traffic roars along, but the actual street is eerily quiet and mostly empty. Down the block, two BBQ food trucks support the row's fledging food scene. "I went to one," Ritger says, "and they suggested the other truck, too. They all know and are promoting each other." When she crossed I-35 to interview chefs in another up-and-coming neighborhood, she hit a wall of sound on historic Rainey Street, which has a number of newer establishments under construction. The two neighborhoods, situated close together and part of the same town, are at "completely different stages of revitalizing," she says. "I can't wait to juxtapose that with all of the different places across the country."
Ritger's thoughtful approach to her project is apparent. "This was something that I'd been thinking about for a really long time but in terms of actual work, [the Millennial Trains Project] was my first opportunity to dive deep into this," she explains. She hopes once the first episodes air, a news organization or production company might be interested in funding a longer series on the same topic.
Another project is specifically aimed at enriching the Millennial experience in post-industrial Midwestern cities. Nicole Behnke grew up in Manitowoc, Wisconsin and moved to Milwaukee for college. "I was convinced I had to move to Los Angeles, New York City or Chicago to experience life," she says. But in Milwaukee, she found a vibrant culture and what was then a fledgling organization, NEWaukee, dedicated to reenergizing the city and engaging young people in its development. After interning with the organization for 18 months, she was promoted to the events and communication director a year and a half ago.
Joining the MTP journey is a natural extension of Behnke's work to help Milwaukeeans consider staying put. After NEWaukee booked MTP founder Dowd as a speaker several years ago, Milwaukee became a destination on the second MTP journey. When this latest trip was announced, Behnke knew she wanted to hitch a ride.
Behnke is creating a checklist of factors that Millennials look for when deciding where to live, and she wants to inspire people to think critically about the role they really want to have in their community. In cities and boroughs full of young transplants, like Austin and Brooklyn, young people move in and participate, she explains. But in Milwaukee, for example, "You can actually create culture, access the people you want to get a hold of, be in the city and create change you want to see in it," she explains. "You can leave your mark."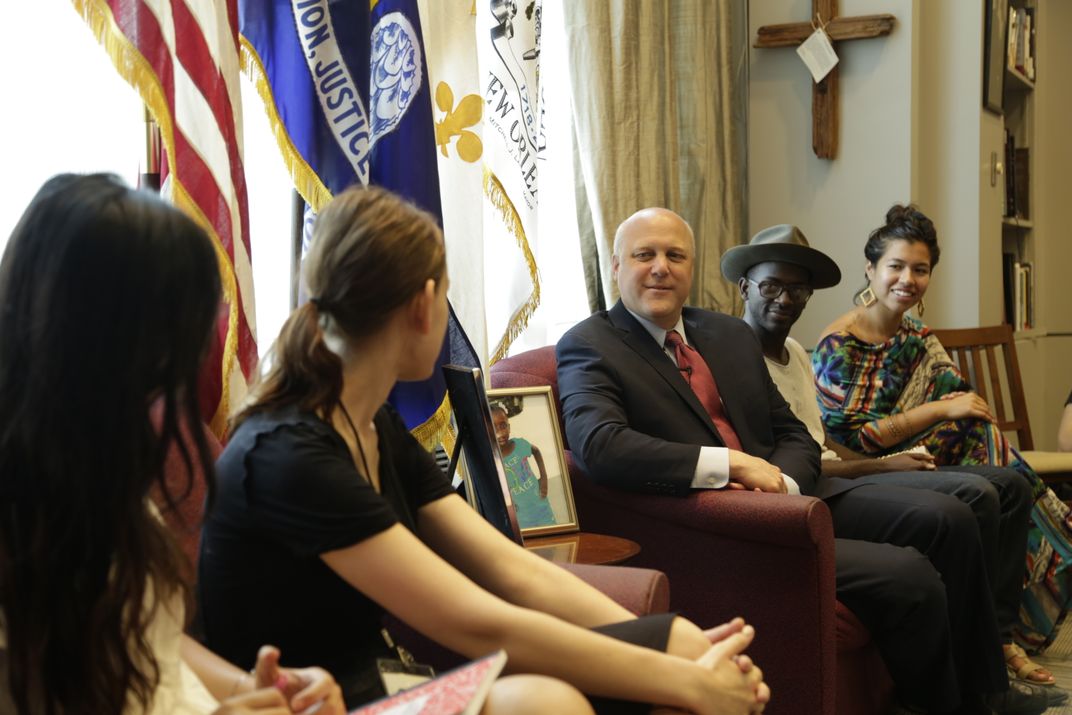 The train is full of big dreams to improve urban farming techniques, to compile a database of nutrition information for cancer patients and to foster trans-religious dialogue. Dowd admits it can be an insular place at times. But with three trips under his belt, he also knows the value of that week confabbing and collaborating on the way across the country. "The conversations are real. We can be in a bubble on the train, but it's a really diverse bubble," Dowd says. Behnke adds, "I refer to the train as an incubator of awesomeness."
Additionally, Behnke enthuses that the trip is a way to push back against negative stereotypes that Millennials are entitled or unmotivated.
"We're all really wanting to make change, and we're driven and innovative," she says of her fellow MTP participants, and of her generation more broadly. "We might bite off more than we can chew and fail, but we're optimistic. We want to change our communities."