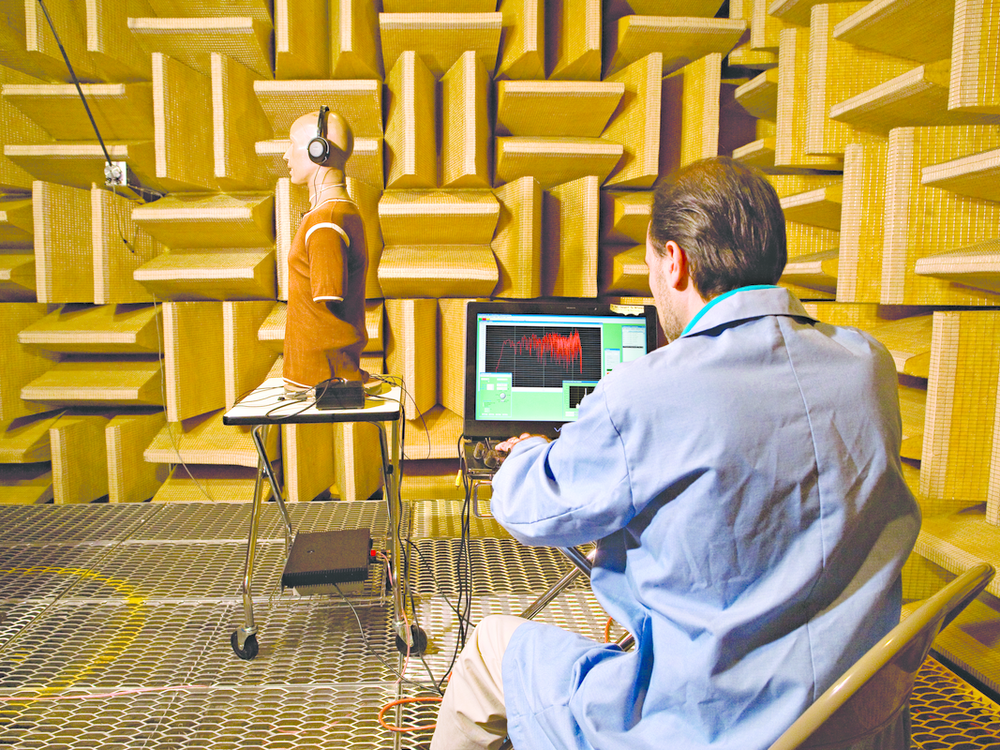 See what I hear: The recording industry has been a death spiral for awhile now, dating back to when Napster fed the notion among a generation that freedom to download music without paying is an inalienable right laid out in the Constitution, or maybe it was the Magna Carta.  Whatever.  Bottom line is that CDs are going the way of the 8-track. But all may not be lost, thanks to a Swedish computer geek-turned-musician-turned-Internet-innovator. That would be Daniel Ek, who launched Spotify in Europe three years ago when he was 25.  Forbes magazine called him  "the most important man in music" earlier this month. That's probably a bit over the top, but Ek has devised a model that provides instant access to free music while pumping up struggling record labels through  licensing fees. Spotify, which makes its money through advertising and user fees ($10 a month for mobile access to your playlists, $5 a month to avoid ads), didn't roll out in the U.S. until last summer, but raised its profile dramatically a few months later when it hooked up with Facebook. Ek knows that building a personal brand  is a subtext of the Facebook experience and a person's taste in music is often a big part of that.  So now, through Spotify,  Facebook users  see the songs their friends listen to and the playlists they compile, and with a single click, can give them a listen.  If Spotify goes mainstream in the U.S. this year, Forbes just may be right.
Return of the pin-ups:  Often the shrewdest innovations are about carving out the right niche and so it is with he and his two buddies, Evan Sharp and Paul Sciarra, launched a social network they called Pinterest–Silbermann's wife Divya came up with the name.  Knowing from his own experience how passionate people can be about their hobbies and collections and also how much a part of the Facebook experience personal photos have become, Silbermann, 29, combined the two in Pinterest. Members "pin" photos of things they like or "repin" photos of things their friends like.  It's a hot property right now; some experts say it may already be worth $200 million. 
Print away:  As Bre Pettis sees it, someday in the not-too-distant future 3-D printers will be almost as common in our homes as PCs. If he's right, MakerBot,  the Brooklyn-based outfit he heads as CEO, will have a lot to do with it. It's brought down the cost of 3-D printers–which build small objects a layer at a time–to about $1,000, and just last week unveiled the MakerBot Duplicator, which replicates things in two colors. But for Pettis, it's not just about building a business; as a former teacher, he's also been looking for ways to use 3-D printers to tap into kids' creativity in the classroom.
Photos don;t lie:  A few years ago, while in Japan, Alexa Andrzejewski noticed people in restaurants taking pictures of their meals.  Instead of dismissing it as quirky behavior, she saw it as an idea with potential.   That was inspiration for Foodspotting, the smartphone app where with reviews and photos of specific restaurant meals before you order them has been downloaded more than a million times. And it may have finally come up with ways to make it a profitable business.