Women Spies of the Civil War
Hundreds of women served as spies during the Civil War. Here's a look at six who risked their lives in daring and unexpected ways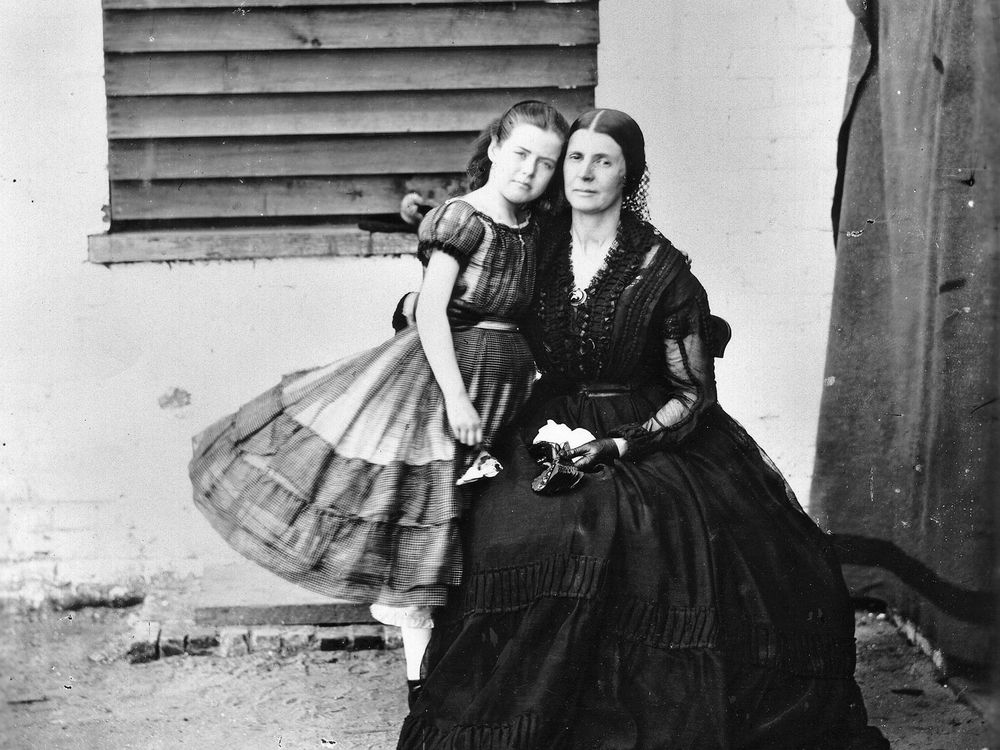 Harriet Tubman, Union Spymaster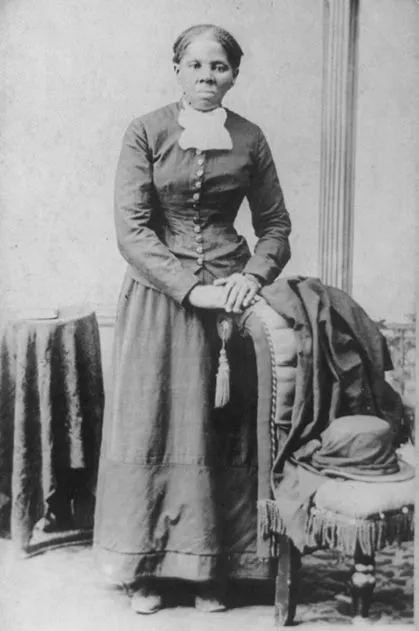 The former slave known for leading more than 300 people—including her elderly parents—to freedom as a conductor on the Underground Railroad was also a Union spy. Born in Maryland around 1820, Tubman volunteered for the Union as a cook and a nurse before she was recruited by Union officers to establish a network of spies in South Carolina made up of former slaves.
Tubman became the first woman in the country's history to lead a military expedition when she helped Col. James Montgomery plan a night raid to free slaves from rice plantations along the Combahee River. On June 1, 1863, Montgomery, Tubman and several hundred black soldiers traveled up the river in gunboats, avoiding remotely-detonated mines that had been placed along the waterway. When they reached the shore, they destroyed a Confederate supply depot and freed more than 750 slaves.
After the war, Tubman tried to collect $1,800 for her service but was unsuccessful. Due to the service of her late husband, she did receive a widow's pension of $8 per month beginning in June 1890. The government authorized a payment of $25 a month to Tubman beginning in January 1899, but Tubman only received $20 per month until her death in 1913, when she was buried with military honors at Fort Hill Cemetery in Auburn, New York.
In 2003, after students at the Albany Free School brought the issue of Tubman's remaining pension to the attention of New York Senator Hilary Rodham Clinton, Congress authorized a payment of $11,750 to the Harriet Tubman Home in Auburn.
Pauline Cushman, Union Spy
Born in New Orleans, Pauline Cushman was a struggling 30-year-old actress in 1863. While performing in Louisville, Kentucky, she was dared by Confederate officers to interrupt a show to toast Jefferson Davis and the Confederacy. Cushman contacted the Union Army's local provost marshal and offered to perform the toast as a way to ingratiate herself to the Confederates and become a federal intelligence operative. The marshal agreed, and she gave the toast the next evening.
The Union immediately sent Cushman to federally occupied Nashville, where she began her work with the Army of the Cumberland. She gathered information about enemy operations, identified Confederate spies and served as a federal courier before she came under suspicion by the Confederates and was arrested. She was sentenced to hang but was saved by the unexpected arrival of Union forces at Shelbyville. Because of the attention she received, Cushman was forced to stop her work.
After the war, Cushman tried acting again and gave monologues on the war, sometimes while wearing a uniform. As the public's interest in Cushman faded, she supported herself as a seamstress but became addicted to morphine after an illness. She died of an overdose at the age of 60 and was buried with military honors by the Veterans of the Grand Army of the Republic in their cemetery in San Francisco.
Mary Elizabeth Bowser (a.k.a. Mary Jane Richards), Union Spy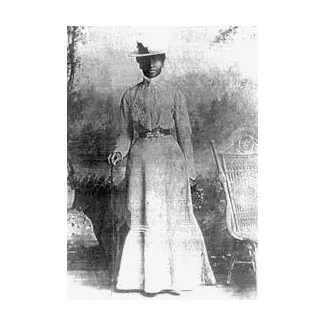 Mary Elizabeth Bowser, likely born Mary Jane Richards, was a slave of the Van Lew family in Richmond, Virginia. When John Van Lew died in September 1843, his will stipulated that his wife, Eliza, could not sell or free any of the family's slaves. Eliza and her daughter Elizabeth Van Lew were against slavery and seem to have secretly granted their slaves, including Bowser, freedom.
When the Civil War broke out, the Van Lews brought food, medicine and books to Union soldiers at nearby Libby Prison. Elizabeth conveyed messages between the prisoners and Union officials and helped prisoners escape. To do this, she relied on an informal network of women and men, white and black, all drawn from Richmond's clandestine Unionist community to help her. The most noteworthy of these individuals was Bowser, who had married a free black man named Wilson Bowser in 1861 and taken his name.
In the fall of 1865, Bowser gave an address in Brooklyn alluding to her infiltration of the Confederate White House during the war. Though the story has been difficult to document, Bowser's willingness to risk her life as part of the Richmond underground is certain.
Details of Bowser's life after the war are unknown.
Belle Boyd, Confederate Spy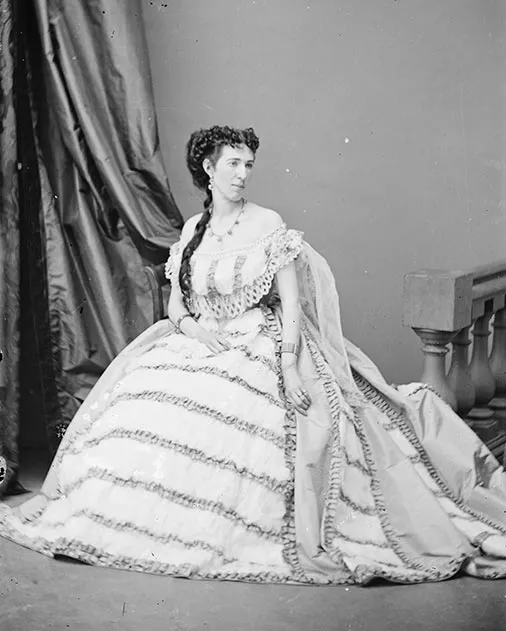 One of the most famous Confederate spies, Belle Boyd was born to a prominent slaveholding family near Martinsburg, Virginia (now West Virginia), in 1843. At the age of 17, she was arrested for shooting a Union soldier who had broken into her family's home and insulted her mother. Though Union officers investigated and cleared her of all charges, they watched her closely after that. Young and attractive, Boyd used her charms to get information from the officers, which she passed along to the Confederacy.
After repeated warnings to disengage in covert activities, Boyd was sent by Union officials to live with family in Front Royal, Virginia. Soon after her arrival, she began working as a courier between Confederate generals Thomas J. "Stonewall" Jackson and P.G.T. Beauregard. Jackson credited the intelligence she provided with helping him win victories in the Shenandoah Valley Campaign of 1862.
In July 1862, Boyd was arrested by Union forces and sent to Old Capitol Prison in Washington, D.C. She was released a month later and deported to Richmond, but she was soon caught behind federal lines and imprisoned for three more months. In 1864 she was arrested again while trying to smuggle Confederate papers to England. She fled the country and a few months later married Samuel W. Hardinge, one of the Union naval officers who had detained her. Hardinge returned briefly to the United States and was imprisoned as a suspected Southern spy. He died soon after his release.
Boyd, now a widow, wrote her two-volume memoir, Belle Boyd in Camp and Prison, in 1865 and embarked on an acting career, often telling of her clandestine experiences during the war. She remarried twice and died in Wisconsin in 1900.
Rose O'Neal Greenhow, Confederate Spy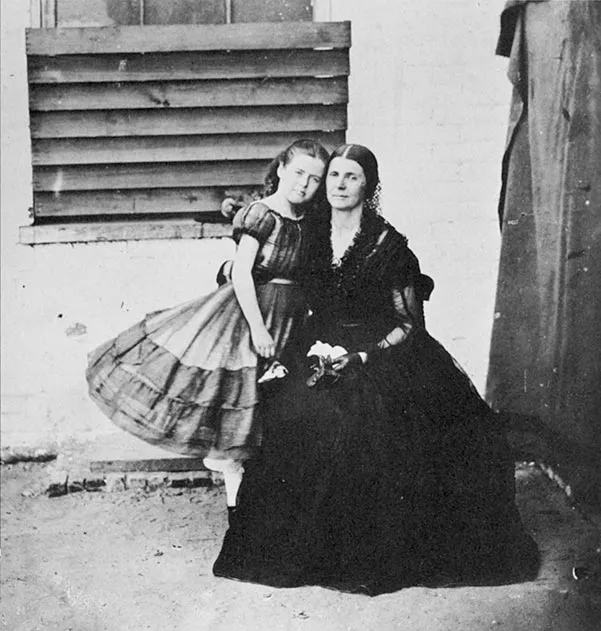 Rose O'Neal Greenhow was a popular Washington socialite, a widow in her 40s and an impassioned secessionist when she began spying for the Confederacy in 1861. Using her powerful social connections, Greenhow obtained information about Union military activity and passed coded messages to the Confederates. One of her most important messages, hidden in her female courier's hair, helped Gen. P.G.T. Beauregard gather enough forces to win the First Battle of Bull Run.
Suspicious of Greenhow's activities, Allan Pinkerton, head of the federal government's newly formed Secret Service, gathered enough evidence to place her under house arrest. But Greenhow continued to get information to her contacts. In January 1862, she was transferred, along with her 8-year-old daughter, to Old Capitol Prison. Several months later she was deported to Baltimore, Maryland, where the Confederates welcomed her as a hero.
Confederate President Jefferson Davis sent Greenhow on her next mission to Britain and France to help gain support for the Confederacy. While in Europe she published her memoir, My Imprisonment, and the First Year of Abolition Rule at Washington.
In September1864, Greenhow returned to the South aboard the Condor, a British blockade-runner, carrying $2,000 in gold. A Union gunboat pursued the ship as it neared the North Carolina shore, and it ran aground on a sandbar. Against the captain's advice, Greenhow tried to escape in a rowboat with two other passengers. The boat capsized and she drowned, presumably weighed down by the gold she carried around her neck. Her body washed ashore the next day and was buried by the Confederates with full military honors.
Antonia Ford, Confederate Spy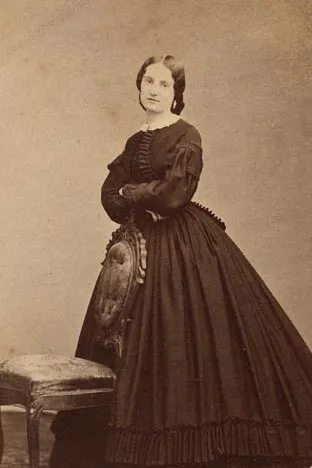 Born to a wealthy Virginia family, Antonia Ford was 23 when she provided military intelligence to Confederate cavalry general J.E.B. Stuart. Ford gathered information from Union soldiers who occupied her hometown of Fairfax Court House, which was halfway between Washington, D.C. and Manassas, Virginia. In October 1861, Stuart rewarded Ford with a written honorary commission as aide-de-camp and ordered that she "be obeyed, respected and admired."
In March 1863, Stuart's commission was used against Ford when she was accused of spying for John Singleton Mosby. Mosby's partisan rangers had captured Union general Edwin H. Stoughton in his headquarters—one of the most famous cavalry raids of the war. The Secret Service suspected Ford was involved in planning the attack in part because Stoughton and Ford had spent time together. The Secret Service sent a female operative, pretending to be a Confederate sympathizer, to meet with Ford, who showed her Stuart's commission. Ford was soon arrested. While being held, she was found with smuggled papers.
After several months at the Old Capitol Prison in Washington, D.C., Ford was released due to the petitioning of Union major Joseph C. Willard—one of her captors. Willard resigned from the Union Army, and he and Ford married in March 1864; Ford took an oath of allegiance to the United States.
The couple stayed in Washington, D.C. and had three children, but only one survived infancy. Their son, Joseph Edward Willard, later became lieutenant governor of Virginia and United States ambassador to Spain.
Ford died on February 14, 1871, at the age of 33. Her husband never remarried.