The Woman Who Gave Birth to Rabbits, a History of Hell and Other New Books to Read
The second installment in our weekly series spotlights titles that may have been lost in the news amid the COVID-19 pandemic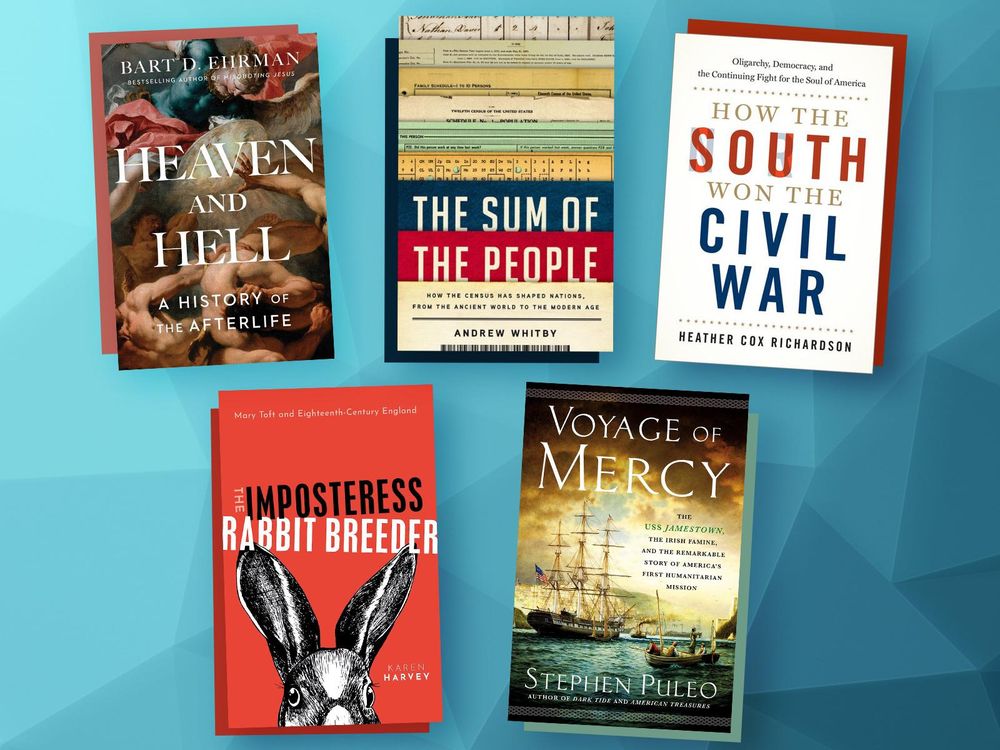 Few topics manage to unite the masses quite like the macabre, the mysterious and the magnanimous. Luckily, the five titles highlighted below—featuring stories of heaven and hell, an "imposteress rabbit breeder," the Confederacy, the census, and the Irish potato famine—offer up all of these qualities in plenty.
Last week, Smithsonian magazine introduced a new series designed to support those in search of distraction from the ongoing novel coronavirus pandemic. Each Friday, we're spotlighting five recently published nonfiction titles at risk of being overlooked as COVID-19 continues to dominate the news cycle.
Representing the fields of history, science, arts and culture, innovation, and travel, selections represent texts that piqued our curiosity with their new approaches to oft-discussed topics, elevation of overlooked stories and artful prose. We've linked to Amazon for your convenience, but be sure to check with your local bookstore to see if it supports social distancing-appropriate delivery or pickup measures, too.
Having trouble seeing our list of books? Turn off your ad blocker, and you'll be all set.