Who Really Wrote "Citizen Kane"?
Two new books offer divergent theories on the authorship of the much-heralded film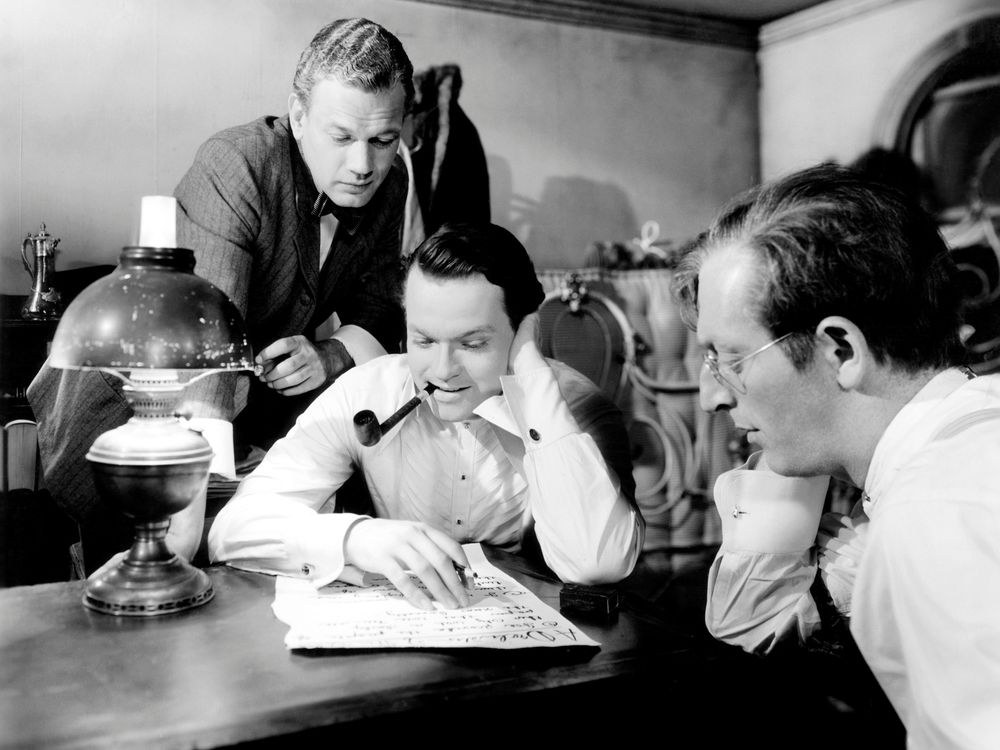 How fitting that a film about the elusiveness of truth is the subject of endless argument. The most lauded American movie ever, Citizen Kane was controversial even before it premiered 75 years ago this month—"Within the withering spotlight as no other film has ever been before," the New York Times intoned, noting William Randolph Hearst's angry effort to bury the movie about a rapacious news magnate clearly based on him—and the roiling continues. In just the last few months there has been plenty of gnashing over the inspiration for "Rosebud," the movie's central motif. And now two books make starkly opposing claims about the origin of the movie itself.
The screenplay is credited to the director and star, Orson Welles, and Herman Mankiewicz. But a posthumous memoir by his son Frank Mankiewicz charges that Welles wrote "not one word." In So As I Was Saying, Frank, who served as Robert F. Kennedy's press secretary, channels his father's memory and insists Welles "literally pleaded for at least a joint screen credit 'so [he] could get paid at all'" under the terms of his contract.
But research presented in Citizen Kane: A Filmmaker's Journey contradicts Mankiewicz's view. Analyzing two overlooked copies of a Kane "corrections script" unearthed in the archives at the Museum of Modern Art in New York City and the University of Michigan, the journalist-turned-historian Harlan Lebo found that Welles revised the script extensively, even crafting pivotal scenes from scratch—such as when the aging Kane muses, "If I hadn't been very rich, I might have been a really great man." Lebo also saw notes by Welles' assistant, Kathryn Trosper Popper, who recorded the director's and writer's reactions to changes in the screenplay ("Welles: Loves it. Mank: It stinks!"). Lebo's documentary evidence, to say nothing of his independence, give his account the edge.
Nothing in the movie has been deconstructed more than the dying Kane's mysterious utterance "Rosebud!" Arguably the most famous line in American cinema, it refers, of course, to his childhood sled. But its genesis has long been a matter of debate. The Financial Times film critic Nigel Andrews has mused that it might have been a nod to Welles' radio days. Mankiewicz's book claims his father had a Rosebud-brand bicycle as a child.
But Patrick McGilligan, in a book published last year, The Years of Luck and Genius on the Path to Citizen Kane, has the freshest answer yet. He points to long-forgotten court papers in which Herman Mankiewicz stated that the name came from Old Rosebud, the 1914 Kentucky Derby winner, a horse that he bet on big.
Though forever associated with Welles, the "Rosebud" metaphor was one invention he was happy to credit to Mankiewicz. Welles hated "Rosebud," calling it a "dollar-book Freudian gag."