What Happens to President Obama's Papers and Artifacts Once He Leaves Office?
From Cuban cigars to a 7,000-page torture report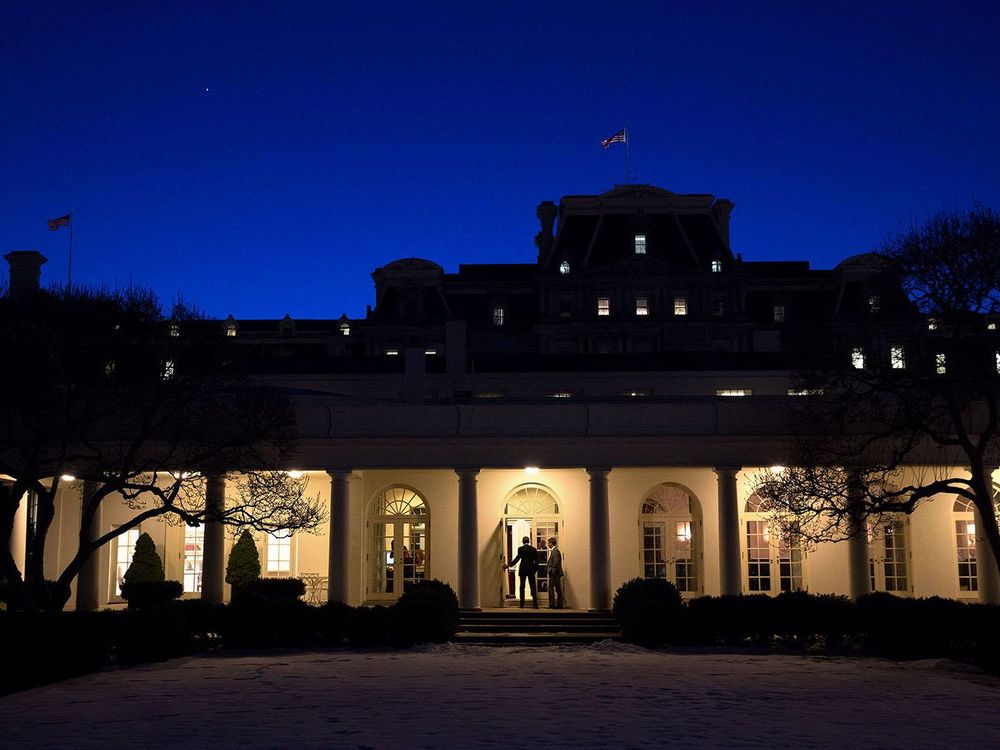 At exactly 12:00 p.m. on Friday, the peaceful transfer of political power that marks the end of one U.S. administration and the start of the next will occur.
Since the Christmas holidays, President Obama's White House staff has been leaving in waves in preparation for that moment. "Someone called it the long, long, long kiss goodbye," said Tina Tchen, assistant to the president and chief of staff to First Lady Michelle Obama, at an event hosted by the National Archives and Records Administration in partnership with CNN Films on Tuesday night.
But until inauguration, there remains work to be done among residual staffers. Come noon on Friday, however, Obama's team will officially exit the White House as President-elect Donald Trump becomes the incumbent president. "I'll walk out of the building at 10:45 or 11 or so and then the clink behind the gates and I can't go back in, or it's unlikely that I will go back in," said Tchen.
Before the last staffers leave, the crew of the U.S. National Records and Archives Administration (NARA) will take one final trip through the White House to gather whatever documents and gifts from foreign leaders have been left behind. At noon, hundreds of thousands of historical records and artifacts from the Obama White House will become the legal custody of NARA.
Preparation for this moment began when Obama first took office, explains Miriam Kleiman, program director for public affairs at NARA. Since then, archivists have gathered artifacts of historic importance, including hundreds of millions of textual, electronic, and audiovisual records, and tens of thousands of presidential gifts. Now they're packing the final boxes, which will be moved to a temporary facility near the future site of President Obama's library in Chicago.
NARA has been involved with moving presidential artifacts of record since 1939, when Franklin Delano Roosevelt gifted Congress his presidential papers and historical material to open his presidential library in New York. In 1955, Congress passed the Presidential Libraries Act, which officially established a system of privately created and federally maintained libraries. But the original act had a flaw—it didn't require that a president had to donate official papers to the Archives. That meant that there was nothing stopping a former president from deciding not to give up certain papers. That issue came to a head in 1974, when Richard Nixon resisted handing over some 3,700 hours of tape recordings that he had made in the White House—tapes that included the dirt on Watergate.
To prevent a similar situation playing out in the future, President Jimmy Carter signed the Presidential Records Act of 1978, which mandated that a president's official papers must be turned over to the National Archives.  The act also dictated the period of declassification, which begins five years after the end of a presidency, with restrictions that allow for records to be kept out of public view for up to 12 years. The papers from President George W. Bush, for example, will be fully available in 2021. 
Before NARA was tasked with caretaking presidential papers, chaos reigned for some seriously significant pieces of American history. Just take the George Washington Papers. It took 216 years for the first president to have his papers centralized in a private library, and scholars are still digging up documents that haven't been studied since the 1800s.
Priceless artifacts from the Obama years will face no such hurdles. Everything from seven boxes of Cuban cigars to an archive of the president's tweets will make the trip to Chicago's Jackson Park, which was selected as the future home of the Obama Presidential Library and Museum last year. The 14th addition to NARA's network, it's the first urban location chosen as the home of a presidential library. The museum itself, operated by the Obama foundation, won't be open for a while, though. The site selection was only made last year, as were the architects for the project: Tod Williams and Billie Tsien.
When Washington's papers were first moved in 1783, they traveled via "Six strong hair Trunks well clasped and with good Locks" that bore brass and copper labels bearing his name and the date of the precious papers inside.
Much has changed in the two centuries that followed, but the last pieces of the Obama administration making the trip Chicago are packaged even more simply, with priceless pieces of American history packed into plain boxes with the president's initials.