The Titan Who Founded L'Oréal Prospered Under the Nazis
How the head of the world's top cosmetic firm fell in with the Nazi-sympathizers of German-occupied France and emerged from the war as successful as ever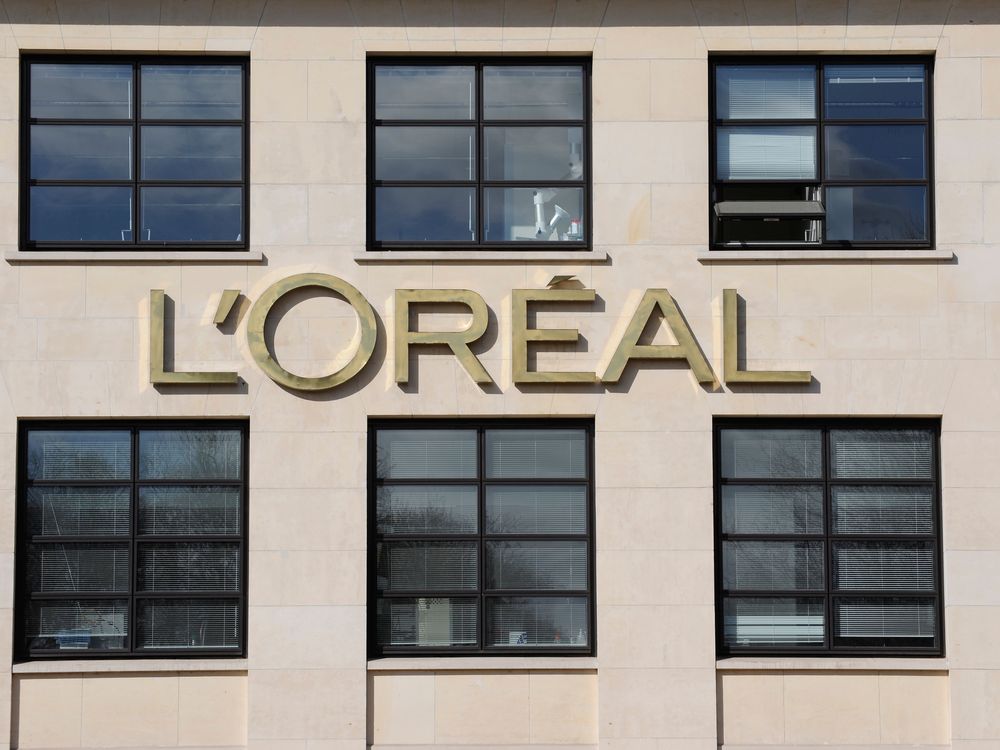 Born to two Parisian pastry shop owners in the latter half of the 19th century, Eugène Schueller was growing up to be an exceptionally studious and hardworking young man. Before he went to school each day—where he earned top grades in all of his classes—he would rise early to help his parents prepare the pastries. Still, it was a relatively inauspicious beginning for someone destined to build one of the world's great fortunes.
After taking his Baccalauréat degree—roughly equivalent to two years of college—he entered the Institute of Applied Chemistry, where, as he said with typical immodesty, "I succeeded brilliantly and finished first in my class." Following his graduation in 1904, he took a position as a laboratory assistant at the Sorbonne. That seemed to map out a respectable but hardly lucrative career as a university researcher.
Then something happened that would change the course of his life.
The owner of a large barbershop visited seeking help in developing a synthetic hair dye. At the time, hair dyes were not widely used by Frenchwomen, largely because most of the lead-based concoctions in existence were toxic and irritated the scalp. Schueller agreed to become the barber's technical adviser. But even then the ambitious young man chafed at the idea of working under someone else's orders. He soon cut ties with the barber and struck out on his own, experimenting with hair dyes in a rented space near the Tuileries Gardens.
His first efforts were disappointing. But he persisted, continuing his experiments, changing formulas, even trying out the dyes on his own hair. "Finally, I had the good fortune, which I think I deserved," he wrote, "to obtain a product of excellent quality that allowed me at last to launch my company." So in 1909, he founded the Société française de teintures inoffensives pour cheveux—the French Company of Inoffensive Hair Dyes—a mouthful that he soon changed to L'Oréal, a homonym for "Auréale," a popular hairstyle of the period and a play on the word auréole, or "halo." He could not know it then, but his little business would in time become the world's largest cosmetics firm.
Schueller was an obsessive worker and a restless thinker. As if running his company was not enough to occupy his mind, he was forever probing new ideas about the organization of industry, the economy and politics. In his early days, he dabbled with socialist ideology. After that he became a Freemason, briefly immersing himself in the secretive cult of intellectual humanism before leaving it three years later. And soon, he would become a visceral opponent of Freemasonry—along with Jews and republicanism.
In mid-1930s and against the backdrop of the Great Depression, Schueller began expounding on his developing economic theories in a series of books, articles, radio chats and public lectures aimed at winning converts. His main idea was the "proportional salary." Instead of paying workers an hourly or daily wage, he argued, their salary should be proportional to their production. He actually applied this principle, in part, to his operations at L'Oréal, and it received some attention from economists, though the scheme never gained widespread support.
Meanwhile, the Third Republic, the French parliamentary regime that had followed the fall of Napoleon III in 1871, teetered on the verge of collapse. In a country rocked by strikes, militant syndicalism, unemployment and political instability, the leftist Front populaire under socialist Léon Blum won a parliamentary majority in 1936 and proceeded to carry out a number of sweeping reforms. Among them: the five-day workweek, graduated wage hikes, nationalization of the railroads and the Banque de France and the introduction of two-week paid vacations for all workers.
The vacations, at least, were excellent for Schueller's business. All of a sudden Frenchmen and women from all economic levels were thronging the beaches and basking in the sun. Sales of Ambre Solaire, L'Oréal's recently launched sunscreen, skyrocketed.
But in spite of that boost to his bottom line, Schueller saw nothing good in the new leftist policies. For that matter, he had little use for democracy, which he believed brought only incompetent people to power. And the fact that the Front populaire government was headed by a socialist Jew did not raise his opinion of it.
Among the many French far-right groups that sprang up in the political ferment of the 1930s, probably none was more radical than "La Cagoule"—or "the hood." This anti-Communist, anti-Republican, and anti-Semitic group was aimed at replacing the Third Republic with a dictatorship modeled on Germany, Italy or Spain.
Attracted by Schueller's ideas—and doubtless his deep pockets— the charismatic Cagoule leader Eugène Deloncle recruited him as a member of his group. Schueller provided financial support and made space available to the Cagoule in L'Oréal's offices. And while there is no proof that Schueller himself was involved in the Cagoule's violent plots, the organization that he supported and helped to finance was behind some very nasty business. Among the terrorist actions attributed to the Cagoule were a series of assassinations, the bombing of the French employers' association, and even an abortive coup d'état in November 1937. Schueller remained in his eyes a French patriot, but when he looked at the example of Germany and Italy, he could not help admiring the authority, order and efficiency that reigned there.
Schueller and his fellow Cagoulards, as they were known, soon had the opportunity to observe German order at closer range. In the spring of 1940, the Wehrmacht's armored divisions circumvented France's supposedly impregnable Maginot Line, invading Belgium. From there, the Blitzkrieg rolled into France, entering Paris unopposed on June 14.
The unprecedented collapse of the French forces in 1940 was a source of national humiliation; for those of Schueller's persuasion, it was further proof of the failure of democratic government. Under the occupation, Schueller's writings and lectures became more explicitly pro-Nazi and anti-Republican. In his 1941 book, La révolution de l'économie, for example, he wrote, "I know full well that we don't have the chance that the Nazis did, coming to power in 1933... We don't have the gift that the Germans had…We don't have the faith of national-socialism. We don't have the dynamism of a Hitler pushing the world."
Elsewhere in this volume—which was part of a collection that also published a compendium of Hitler's speeches—Schueller wrote, "We must rip from men's hearts the childish concepts of liberty, equality, and even fraternity," which can only "lead to disaster." 
Following the German victory, Deloncle's Cagoule operated openly with the blessing of the Nazi occupiers and the collaborationist Vichy government. And in June 1941, at the group's convention, Schueller made this startling statement: "None of these . . . peaceful revolutions can happen without first of all a . . . preliminary revolution, of both purification and revival, and that one . . . can only be bloody. It will consist quite simply of quickly shooting fifty or a hundred important personages." He promoted similar ideas, along with his economic theories, in broadcasts over the German-controlled French radio.
Schueller was also connected with notorious German official Helmut Knochen, the commander of police and security for the SS intelligence service. Actively involved in the deportation of French Jews to the Nazi death camps, Knochen was also responsible for the execution of several thousand French Resistance members and civilian hostages. Interrogated by French intelligence services after the war, he listed Schueller among his "voluntary collaborators." In 1947, French investigators discovered a list of 45 "agents of Knochen." Among them: "E. Schueller. Businessman."
"He was seeking to get himself named Minister of the National Economy" in the Vichy government," Knochen told interrogators. Schueller never won that coveted post, but he was designated as the future minister of "National and Imperial Production" on a list that Knochen drew up in 1941.  
Perhaps most importantly, Schueller was also instrumental in forging a partnership between Valentine—a large paint and varnish manufacturer that Schueller was co-director of— and the German firm Druckfarben. Archival documents, including an "internal journal" for 1941 to 1944 indicate that as much as 95 percent of the company's wartime tonnage was delivered to the German Navy. According to the Reich's "Paint Plan," Valentine was listed since 1941 in the "first category" of paint suppliers. Gerhart Schmilinsky, a German businessman who helped to establish the partnership, was a key figure in the Nazis' "Aryanization" program to strip Jewish owners of their businesses and other property. Schmilinsky worked closely with Schueller, whom he praised as "an ardent partisan of the Franco-German accord."
Thanks largely to his relations with the Germans, says French historian Annie Lacroix-Riz, Schueller "augmented his fortune considerably during the war." His tax returns for the period show that his personal net income increased nearly tenfold between 1940 (248,791 francs) and 1943 (2,347,957 francs). Between 1940 and 1944, L'Oreal's sales nearly quadrupled.
Schueller had cause to regret his dubious declarations and political associations once the German occupiers fled the country in advance of the Allied armies in 1944. Their departure fueled a bloody wave of reprisals known as the épuration in which Resistance groups carried out summary executions of suspected collaborators—sometimes following hasty trials by people's courts—before special courts were created to hand out sentences within a framework of due process.
At the end of the war, Eugène Schueller was swept up in this net of score-settling when a disgruntled former employee denounced him as a collaborator in a report to an official body formed to investigate the wartime activities of businesses. On November 6, 1946, the committee imposed professional sanctions on him "for advancing the enemy's designs by his public attitude during the Occupation." His case was sent to the Court of Justice of the Department of the Seine, where he was formally charged with economic and political collaboration.
But detailed accounting of wartime sales to the Germans by L'Oréal showed relatively modest levels and investigating magistrate, Judge Marcel Gagne, ruled that Schueller could not be convicted for economic collaboration  due to "the minimal percentage of German business and to the fact that the merchandise delivered was of no direct military interest."
Of course, this doesn't explain how L'Oréal's sales soared during the war. Even if the company did not record significant sales to the Germans, it is inconceivable that L'Oréal could obtain the necessary raw materials, energy and transportation without the approval of the occupiers. But by hiding behind the complicated corporate structures in place in Valentine's partnership with Drukfarben, Schueller was able to mask his involvement as an important supplier to the German war machine. For paint, unlike cosmetics, is a highly strategic military product: No ship sails, no plane flies, no tank rolls without paint.
The full extent of Schueller's political collaboration similarly escaped the notice of postwar investigators. On this charge, the judge concluded that "Schueller showed a certain activity in favor of the ideas of Franco-German collaboration," and that he did in fact belong and contribute funds to Deloncle's Cagoule. But Schueller claimed that he had never belonged to the group. Deloncle, he said, had lured him into a relationship by professing interest in his economic theories, then used his name in his propaganda.
What's more, Schueller was able to call on various witnesses to support his claims that he had sheltered Jewish employees, aided staffers who resisted obligatory labor in Germany and that he had also secretly financed the Resistance. Not least among Schueller's defenders were future president François Mitterrand and Schueller's future son-in-law and soon-to-be vice president of L'Oreal, André Bettencourt, both of them active in the Resistance. Though, Schueller would also hand out positions to his other wartime contacts. Eugène Deloncle's son Louis later joined the Spanish branch of L'Oréal—just one of many ex-Cagoulards who were welcomed into Schueller's company after the war.
In the end, Judge Gagne recommended that all charges against Schueller be dropped. That judgment officially cleaned Schueller's slate and allowed him to remain at the helm of his businesses. Had he been convicted, Schueller could have been removed from L'Oréal's leadership, disgraced, jailed—or worse—while the company itself would have faced the threat of nationalization. But a combination of money, connections, and luck spared Eugène Schueller that indignity—and perhaps even saved him from a firing squad.
Adapted from The Bettencourt Affair: The World's Richest Woman and the Scandal that Rocked Paris by Tom Sancton, published on Aug. 8, 2017, by Dutton, an imprint of Penguin Publishing Group, a division of Penguin Random House, LLC. Copyright © 2017 by Thomas A. Sancton.
A Note to our Readers
Smithsonian magazine participates in affiliate link advertising programs. If you purchase an item through these links, we receive a commission.